Marill Re-Reads Timeless
Here's the stats so far.
Exclaimed Count: 66
Muttered Count: 81
Motto Count: 7
Sexist crap against my own gender count: 2
Oh god why, why do I hate myself this much?
##############
Fifteen years in the future, on an icy planet:
Two figures dematerialised in the middle of a snow storm. The taller figure pulled out a tricorder. They started walking towards an clearer area. They stopped when the tricorder started bleeping. They both kneeled down in the cold fake er I mean real snow. The shorter one wiped some snow away. The taller one pressed his commbadge.
Couldn't even make it one damn paragraph without criticism.
It's not funny. It does nothing but annoy. Stop it.
"We're here," a males voice said loudly. The camera...er I mean, oh never mind, zoomed out to show a frozen Voyager.
YES WE GET IT, IT'S A TV SHOW
ONLY IT'S NOT. IT'S A FANFIC. STOP IT
The two people beamed inside a frozen corridor. The two removed their goggles etc to reveal their faces. One was a young teenaged girl with short black hair, the other was a teenaged boy with dark brown hair.
Neither Chakotay or Harry are on this mission.
Two teenagers we don't know are. Enjoy!
"This place is in pretty bad shape. The power grid's been destroyed, neural gel packs frozen solid. What used to be decks 11-15 are now part of deck 10, they've been compacted," the boy said as he looked at the panel.
He was soooo close, but he still said the same thing Harry does exactly.
"I'm trying to access Sickbay but..." the lad said.
THE LAD. IT BEGINS.
UNLESS I MISSED IT IN EARLIER EPISODES
Lad's a funny word. Boy sounds too young, man is hard to write for some reason. Lads for every male one! Fair enough that an English girl from up north uses lad now and then, but just you wait until characters that aren't start using it.
"Lets spread out, keep an open commlink," the girl said and she walked off down the corridor. The boy went off in the opposite direction.
I'm getting ahead of myself here but "the lad/boy" is gonna get lost, he's never been here before. I doubt "the girl" remembers the whole ship off by heart either.
And I doubt this is addressed cos I remember this episode sucking a lot, but why are these two picked to do this? They're the last two who should. When I get further along, oh there'll be lists and caps, mark my words.
The Bridge:
The girl pushed the door open. She stepped onto the Bridge. There was frozen bodies everywhere. She slowly made her way around the room.

Deck Five:
The boy climbed his way through a frozen jeffries tube. He nearly jumped out of his skin when he saw another body lying inside one of the tubes. He tried to ignore it as he climbed through the tube.
Brief but fine. Description's ok for its time.
Well, there's my allotted "be nice Marill" for the review. Time for more complaining.
The Bridge:
The girl passed Tom's dead body without daring to look. She shone her torch on one of the bodies. She gaped in horror when she saw who it was, it was Kathryn.
Would be more effective if "the girl" was named already.
"Janeway to Taylor," she said.

"Go ahead," James' voice said.
HANG ON, I'M NEARLY FINISHED WITH THIS BOSS BATTLE.
"Stand by."

"Make it quick, this isn't a happy reunion," the girl muttered. Seven disappeared in a shimmer of light.
Oh girl, that's your da... uh, another character's line. Stop it.
Oh and need for making a list complaining about the two teens being on Voyager, and the girl being chosen for the bridge, is rising with this scene. We'll get there.
"You must be the Doc," the lad said.

"Who are you?" the Doctor asked.
GOOD QUESTION
"It's Jimmy, but you can call me Jim. There's no time to explain, where's this mobile emitter of yours?" he replied.
AAAAAAAAAAAAAAAAAAAAHHHHHHHHHHHHHHHHHHHHHHHHHHHHHHHHHHHHHH
KILL IT WITH FIRE, IT'S THE DARK TIMELINE, WE'RE DOOMED
Okay, I got ahead of myself again.
"It's in there, but," the Doctor muttered. Jimmy smashed the container and he picked up the emitter. He handed it to the Doctor.
I know Harry does the exact same thing but the way it's worded makes me think erm... he destroyed the whole thing and erm... I'm doing my best to avoid spoilers here so um skip the next line if you only know of the reboots or are reading alongside me (WHY!?).
LIKE FATHER LIKE EXTREMELY OTT/OUT OF CHARACTER HORRIBLE SON CALLED JIMMY. EEW
"Wait!" the Doctor yelled. The girl entered the room, Jimmy stopped and looked back at the Doctor. "Kiara, is that you?"
Oh my god. Like no way.
"Ladies and Gentleman please! Allow me to introduce a new thing in instellar propulsion," Kathryn yelled.

"Interstellar," Chakotay whispered. Kathryn elbowed him hard.
Janeway's botched line never fails to make me laugh. Did she refuse to do a take 2?
FV version is hilarious for the wrongish reasons. A new thing in instellar. No wonder Janeway got interstellar wrong. That in puts people off. A NEW THING.
"The Quantumn Slipstream Drive!" Kathryn yelled. Everyone cheered. Kathryn gave out her speech. At the end of it everyone cheered and clapped at her.
There's coffee in that nebula, I know. Time's up to take out the garbage. I don't compromise with Borg. I don't like bullies, and I don't like you. Go back to hell coward. Set a course for home.
It was quite a speech, too bad I deleted it. It was epic.
Anyway J/C happens and remains unscathed. They flirt and flirt, with Kiara there, who's probably used to it by now.
"Nothing much, date with a replicator," Chakotay replied.

"Cancel it, that's an order," Kathryn said as she walked away.

"Yey! Can I come?" Kiara exclaimed.
NO!
NO, WHERE'S YOUR BABYSITTERS?
I hope they don't forget.
Oh wait, Kiara's babysitters, Timeless. What have I done? Get Craig to do it instead, seriously!
"Oooh, nice bug," B'Elanna muttered.

"It's all yours, it's for good luck," Neelix said.

"Er...thanks," B'Elanna muttered.

"Mr Neelix, you've just proven to be even more stranger than ever," Tuvok said.
Pretty much sums it up.
Seven gets hammered like before, no change there. Remember this when Mirror Universes's review comes.
Harry catches Tom looking at Delta Flyer porn, he quickly changes it to actual work. No not really, this is the same as before too.
Ten minutes later:
"We're done for," Harry muttered.

"Big of you to admit it, Harry," Tom said.
Indeed!
Fifteen years in the future, the Delta Flyer:
"Fifteen years?" the Doctor exclaimed.
Wait, how long has it been? It wasn't clear.
"The crew?" the Doctor asked.

"Except for me, dad and his parents, dead," Kiara muttered. The door opened and Chakotay stepped in.
It's coming. I can feel the need to rant-list building up again.
Before that explodes, I could not remember who else were on this merry little future mission. Now that the episode has told me, let's have a look at the team so far:
Chakotay, Kiara, James, some kid called Jimmy, and apparently his parents. Since Kiara did not mention James here, he's got to be one of the parents she mentioned. Jimmy's mother remains unnamed, but we really don't need to guess, do we?
Hmm. Can anyone see the problem here? Remember Timeless? Who's episode it was, who came up with the solution for the slipstream problem, who's idea it was to find Voyager in the ice rink and save it with time travel. Where's he??
Oh I'm sure he's here or the episode has an explanation for him not being there.
"We think that Captain Janeway tried to land the ship here but the ship must of been too badly damaged. They were all killed on impact," Chakotay said.

"Harry sent the wrong phase corrections to Voyager and the ship was pulled out of slipstream," Kiara said.
Oh, so he is here. Why didn't you say that bef...
"Why didn't you mention Harry before?" the Doctor asked.

"He committed suicide two weeks after we got back," Chakotay said.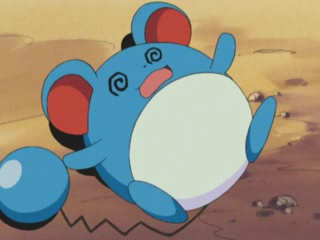 Nope, I did not remember that. I swear. That's a shock.
Whilst rebooting Timeless, and planning it for that matter along with Extreme Night, I could not remember if Chakotay or Harry was in the FV original (what's that? Read it to check? HAHAHA YOU'RE FUNNY). I assumed Harry probably was because it's his episode. Chakotay was a maybe.
Oh dear. How wrong I was.
Timeless was written in the parody era of FV, however the episode's been pretty not parody-like so far. It's Timeless, with two kids stealing the MC's lines and missing the awesome J/C dinner scene. Is it fair to ask just what was the difference in this version of Timeless that made Harry do something so drastic? - Maybe he saw the addition to the Delta Flyer flight scenes.
Nope, it's not fair. I obviously thought the Flyer crew were crowded as is, and poor Harry pulled the not related to anyone short straw.
"We've found a way to communicate with Voyager, in the past, just before the accident," Jimmy said.

"Better late than never," Kiara said.

"A message back through time?" the Doctor asked.
It's frustrating how bloody copied these lines are. Harry's still here in spirit, telling them what to do and say. It's Harry's plan that leads them here, so even though the episode so far would like to be taken seriously, any serious Voyager fan shouldn't be able to.
This isn't the main reason I hate my Timeless though. That's coming.
Blah blah, more unoriginal lines later:
"I'll see what I can do," the Doctor replied. Jimmy whacked him on the arm.

"I'm beginning to like this guy!" he exclaimed. Kiara grinned at him.
AAAAAAAND THERE IT IS
Slightly premature, but there it is.
"Kiara and I stole it," Jimmy said. The Doctor looked gobsmacked.
You little rascals. Slapped bums for all.
Jessie and James entered the room.

"Trouble, there's a Federation ship heading our way," Jessie said.
If you bet on the mother character being anyone other than Jessie, this is the first page you looked at isn't it?
"Wonderful, out of the ice block and into the fire," the Doctor muttered.

"We don't have time for this, start working with Kiara," Chakotay said.
So does this mean Kiara is Harry in this? I suppose she'll turn grumpy, become super smart, and feel guilty about the crash.
"Jessie, James, Jimmy, go down to Voyager and retrieve the sensor logs," Chakotay said. They all nodded. Chakotay went back into the other room.
It hurts. My head. If I suddenly get a personality transplant and get broody (haha), I'm gonna name my future kid Lliram if it's a boy, Marrel or Marlene for a girl. Yes yes Marill isn't my real name, but pretend it is.
"An hour in my point of view," the Doctor muttered. Jimmy went to a closet and he took out three jackets. "So how did you two and Kiara get on the shuttle? I though it was just Chakotay and Harry on the shuttle," the Doctor asked.

"That's a short story, we'll tell ya later," Jessie said.

"That's strange, it's usually a long story," Kiara muttered.
Haha, actually that's a slightly good couple of lines there. Still won't save it though.
"So, Jim, how did you get here?" the Doctor asked.

"You don't want perfect details do you?" James asked in horror.
YES WE DO
GIMME ALL THE DIRT
WITHOUT THE J/C DINNER WE NEED SOMETHING SHIPPY. OH YEAH.
GIGGITY
"Doctor, it's not a thing you usually talk about," Jessie said.

"It's okay, Doc. They haven't changed one bit. It's just you asked that question a little strangely," Kiara said.
Oh B4FV Season Three would beg to differ. The differences in attitude in this subject is astounding. What a difference a few years make.
It's a bit sad though that James and Jessie talk about their um, love life as they would if it happened in the present. You guys are in your 40's, grow up.
"Oh sorry, Jim," the Doctor said.

"No problem, I've always wanted to see Voyager you see, so I came along. It beats school," Jimmy replied.
Parents of the year ladies and gentlemen. It's 15 years later, so he's 14 at most. Let's bring our son along on our mission to erase him from history, I'm sure his teachers won't mind. Hope he remembered to bring his homework.
Which brings us finally to the much talked about list now that the whole crew is revealed officially.
Okay. What's up with Kiara and Jimmy being the ones to go to Voyager to take the Doc and loot dead people. *cracks knuckles*
1) Kiara's 16, Jimmy's at most 14
2) The ship crashed into ICE. Once they're inside it, they analyse the damage and discover only then about 5 decks were crushed. So obviously the Delta Flyer peeps have no idea what state the ship is in. I know, let's send the kids as the first landing party.
3) The 16/14 year olds have to walk through a blizzard to get to it, which they need to be completely wrapped up for, visors/masks, thick ski jackets and gloves, the whole nine yards.
4) Hey who should go to the Bridge where dead Janeway will be? The kid who knows nobody there or Janeway's daughter! JANEWAY'S DAUGHTER OF COURSE!
5) Seriously, one of the tasks is to collect dead Seven.
6) Since they have to walk through a few decks, they're gonna see a lot of dead people.
7) Chakotay was the one who did this mission in the original. He's still in the episode. What made him want to opt out? The girlfriend wasn't allowed, but his 16 year old daughter is? Okay!?
8) Kiara and Jimmy aren't on this mission alone. There are three adults with them.
9) Jimmy has never been to Voyager before. He didn't exist when the ship crashed.
10) Kiara was one year old when the ship crashed. I checked. Timeless takes place in March 2374, one year exactly after Aggressions. Yeah I'm sure she knows her way around.
11) I get they need one adult to fly the shuttle, that still leaves two.
12) Kiara and Jimmy do nothing to indicate that they're better at this job than Chakotay and Harry were, they do the exact same things. I'd understand if Kiara learned a few technical things that Harry would, or Jimmy was a survival in snow expert. But no, they're as qualified as Chakotay was at least, who's AWOL.
13) This is a fourth wall rant and I'm repeating myself, they do the exact same thing as Chakotay and Harry. So all and all, sending the two kids to the frozen graveyard was for nothing.
14) Three adults, all the parents of these kids btw, thought this was a NEAT IDEA, CHILLED OUT IN THE FLYER AND WAITED FOR THEM.
So yeah, I'm sure I'll have forgotten more but that's enough to keep you going.
Chakotay strikes me as somebody who'd be very protective of his daughter, so IMO he wouldn't let her leave the shuttle, let alone go to Voyager and tip toe over corpses of people she knew, including her bloody mother. He's got more brains than that if my opinion of him is wrong. He'd find the idea of sending two teenagers over him and one of the J's laughable. And so do I.
Then there's James and Jessie. Now, ok these two are idiots in original S1. I wrote a paragraph about how they may be stupid cowards here, but they wouldn't send their kid to Voyager because the idea of them going freaked them out. Yadda yadda. It's irrelevant. Jessie's reaction to Voyager dropping out of slipstream later erases everything I said, and since James has kid(s) with her later, he's totally fine with what she says so he's out too. Chakotay would've realistically stopped them from sending their kid if they were cool with it. Done and done.
Jimmy and Kiara were only on Voyager because I wanted them to be, to reveal them in a "cool" way (pun not intended). No thought went into it. It annoys me so much.
But anyway let's get back to the episode.
"How old are you?" the Doctor asked.

"He was born about ten months after the crash," Jessie replied.
Spoilers here but...
Good god, as usual these two, they work fast. I bet he only has to look at her and the deed is done. LOL
"How do you know?" the Doctor asked.

"I would of thought he would of worked it out by now," Kiara whispered.
A DOCTOR ASKED THIS. A PROGRAMMED TO BE A DOCTOR ASKED THIS.
Maybe it's a call back to the "oh, it's really very simple" line when he was asked how Janeway being pregnant was possible, but it's not half as funny, or sense making.
"Don't ya get it yet? I said that the only crew that survived was me, dad and Jim's parents," Kiara said.

"Oh, I see now," the Doctor said.

"James and Jessie got together not long after Voyager slipped out of slipstream," Kiara said.
Not long. Like a few days, weeks, months???
"About twenty seconds, you see the writers wanted a future boyfriend for me. So they thought that Jessie and James should have a son to be my boyfriend. The writers wanted him to be as old as he could get," Kiara said.
KILL IT WITH FIRE
FU FV-TIMELESS
THIS IS NOT FUNNY
I'M STILL LAUGHING THOUGH, BUT I THINK LAUGHTER IS A DEFENCE MECHANISM FOR ME
DON'T YOU SEE HOW DISTURBING THIS IS? OH YA, KIARA NEEDS SOMEONE TO MAKE OUT WITH, COS ALL CHARACTERS NEED LOVE INTERESTS. JAMES AND JESSIE GET BUSY RIGHT THIS SECOND! KIARA NEEDS A MAN!!!!
At least he was born 10 months later, not 9 (or 6/7 ahem)
"Jim's your boyfriend?" the Doctor asked.

"Yup! Younger guys are cute," Kiara replied.
NUKE IT FROM ORBIT
"Yeah but he acts like a six year old, just like his parents," Kiara said.
THAT'S SO HOT
SERIOUSLY, I FEEL DIRTY READING THIS
16 year old Kiara's admitted that "younger guys are cute" and when questioned about it, she says "he acts six years old". What the bloody fuuuuuuuuuuuuuuuuuuuuuuuuuuuuuuuuuuuuuuuuuuuuuuu
"It's flashback time again," Kiara said.
I WAS KIDDING ABOUT THE JAMES/JESSIE SEX SCENE.
I ONLY WANTED A REPLACEMENT FOR THE FLIRTY J/C DINNER SCENE WITH A FADE OUT, THAT LEAVES IT TO YOUR IMAGINATION. YOU KNOW "NOW KISS" JOKES.
"Kiara, are you sure that Voyager's going to be destroyed?" Jessie asked.

"Yeah, I had a vision," Kiara replied.
THAT SOUNDS LEGIT
"We're trusting an one year old's vision?" Jessie asked.

"I'd rather take my chances," James said.

"But with Chakotay at the helm, we're the ones who's done for," Jessie said.
This is so hot though, gotta admit.
"I've just thought of something. Why don't we warn the crew about what's going to happen?" James asked.
Well see, there's a thought. Why don't you?
"I did, but nobody believed me. They thought I was just dreaming, but it was definitely a vision," Kiara said.
I'M CONVINCED
"Human kids can't have visions," Jessie muttered.
I'M SURE HUMAN ADULTS CAN THOUGH. AHEM
"Yeah, we should get back to Voyager, Kiara, it was probably just a dream," James said. The shuttle started rocking violently.
NOT NOW, KIARA'S STILL HERE
"What's going on?" Kiara asked.

"It seems we have taken off," James said.
Oh, my bad.
"Uhoh, we'd better warn her again!" Kiara exclaimed.

"It was just a dream. Humans aren't telepathic!" Jessie yelled.
HAHAHAHAHAHAHAHAHAHAHA
*breathes in then out*
HAHAHAHAHAHAHAHAHAHAHAhahahahindsight'sfunny
"Captain, we've lost the Slipstream," Tom said.

"Okay, time for some cool special effects. We'll have to land on that planet," Kathryn said.
YEAH DYING IS COOL. IN OUR CASE IT'S LITERALLY COOL
The planet's surface filled the viewscreen, sheathed in a blanket of white snow and ice. Their angle of descent was too steep, however, and Voyager's right nacelle clipped a high mountain peak, sending them hurtling towards the ground at close to impulse speed.

The ship was tossed violently, and when it hit the ice-covered surface, it skidded for a long distance, the nacelles exploding from the impact.
THIS IS TOO GOOD TO BE AN EARLY FIFTH VOYAGER DESCRIPTION.
THAT'S BECAUSE IT'S NOT.
IT WAS STOLEN. SHOCKED? I'M NOT. I REMEMBER THAT FACT, EVEN 15 YEARS LATER*. WHAT DON'T I REMEMBER IS WHERE I STOLE IT.
*hmm future Timeless scenes are 15 years later, I'm reviewing this 15 years later... WHERE'S MY TIME TRAVEL MACHINE? The reboot of Timeless should have literally been a fourth wall episode of me reading and writing this review, considering time travel to erase it from history, fail because that'd cause a paradox, somebody then says "lol Marill, just delete it", and I do. The last scene is Marill from 15 years ago finding the old Timeless' file has no episode anymore, instead the text reads:
"Hello, Marill. I don't have much time, so listen to me. Fifteen years ago, I made a mistake. And the s$$$y Timeless and Muse were unleashed onto the internet in the same day. I've spent every day since then wondering why no one reads or reviews my writing. I mean seriously, Kiara's a pedo, that Jessie scene in the present day Flyer? Were you high or something? But if you're reading this right now, that means all of that has been deleted for good. You owe me one. Now stop thinking this writers crap is funny and that you're writing art or something, it's not. I'll send you the completed series. Just release an episode weekly/fortnightly, skip World Domination, and kindly STFU."
"They've been pulled into normal space," Chakotay said.

"Alter our slipstream course, we have to go back!" Harry exclaimed.
More original Timeless happens, then...
Harry stormed into the back part of the shuttle, where Kiara, James and Jessie were hiding.

"What the hell are you three doing here?" he yelled.
Kiara had a vision of Voyager crashing. Either decided to tell only her mum and James/Jessie, or James and Jessie were the only believers... even though they didn't. Either way, that's pretty f$$$ed up.
"Your vision may have been real," Harry muttered angrily.

"What!" the three of them exclaimed.

"Voyager's been pulled into normal space," Harry said angrily and he stormed out of the room again.
I'm picturing Harry storming into the back room, shouting, pacing back into the cockpit, getting mad that things are still bad, storming back into the back room, getting mad that he can't be depressed in peace. Goes in a huff in the bit in between both doors after about 10 minutes of this.
"Ohno, my makeup was on that ship!" Jessie exclaimed.
Gee Marill, why do you say Timeless isn't canon and was all a dream?
I don't want to live in a world where this episode happened.
And FV paradoxes and junk.
"What about my mother!" Kiara yelled.

"Oh I'm sorry you lost your bloody mother! I care about the crew too I was just saying that I've lost my makeup too!" Jessie yelled.
Ohhhhhh, okaaaay.
And James still sleeps with her after this. Nice. She needs chucking out of the shuttle mid slipstream flight for those two comments. Sheesh. This old vain and selfish Jessie was a bitch. I'm glad she's gone. Season Two+ Jessie's a badass.
"Girls, stop fighting," James said.

"Selfish cow," Kiara muttered.
RIGHT ON *HIGH FIVE*
"Yeah so what? I'll never be beautiful again," Jessie groaned.
150 people are gonna get smooshed, including that kid's mum, and that's all you're worried about. You're right. You'll never be beautiful.
OH SNAP
"You don't need makeup to make you beautiful, Jess," James said.
NO, YOU JUST NEED SOME HUMANITY AND EMPATHY. THAT'D BE A START.
"Oh, you're so sweet and cute," Jessie cooed.
THE.LINE.WORKS. Hang on, gotta brush my teeth and get some mouthwash, got a horrible cheese taste lingering in my mouth. BRB.
Oh and James... I love ya and all, but self respect. Get some. Also get some humanity and empathy too. Poor Kiara's lost her mum, Jessie's worried about her stuff and vocalised it around said kid. Which one do you comfort?
Oh, the one who you fancy. GOT IT. NOW KISS OR WHATEVER, I DON'T CARE. THIS IS WHY YOU TWO GET THE BRAT JIMMY, AND THE HUMAN VERSIONS OF YOU GET AWESOME SMARTASS KIDS LIKE DUNCAN, OR SO CUTE YOU COULD DIE AMY... SASHA WOULD EAT THE IDIOT JIMMY FOR BREAKFAST AND STILL ASK FOR SECONDS.
*deep breath*
Timeless isn't canon Marill, it's all Kiara's dream. Which makes me wonder why Kiara hangs out with Jessie if she thinks she's like this. And to be honest, old Jessie is a bit like this with her makeup obsession. Siggghhh. It's getting late, my blood pressure's probably hit the roof so I'm gonna leave this review temporarily with this;
"Oh, yukky!" Kiara muttered. She turned around to look at them and she suddenly turned back around again. "Double Yukky!" Kiara exclaimed.
Yeah.
It's so yukky, it's capitalised. Yukky. Much worse.
I'm sure you're all hoping the same thing I was.
That they only listened to the "NOW KISS" advice.
The Future:
"What kind of message are you going to send them?" the Doctor asked.
Throw Jessie's make up outside into space. Film her reaction. LAUGH AND LAUGH
"A phase correction that'll shut down the slipstream without doing harm to Voyager and the Delta Flyer," Kiara replied.

"Why are you trying to shut down the slipstream drive? Can't you try to help them get home?" the Doctor asked.
Even past me was sick of writing this s$$$, let's cut right to the chase and have Kiara's initial plan be saving Voyager, not getting them home. That'll save a few scenes.
"I'm telling you, Doc, we can't, it's impossible. It's safer to disable the slipstream entirely," Kiara replied.
Mary Sue alert. Harry didn't know this, or he didn't want to know this. Kiara does already. Though ok fair enough Harry was obsessed with getting home. Kiara was born on Voyager and only wants her mum back. Okay fine. You get this one pass Timeless, don't get cocky.
"You've got to hurry it up you two, an Enterprise D looking ship is coming," Jessie said as she chucked her coat to the floor.
It's okay, just grab its shield frequencies and hope Troi's there. S$$$ will fix itself.
"Ohno, not one of those again. Jim, I'll need your help," Kiara said. Jessie and James ran into the front part of the shuttle.

"More back rubs and foot massages?" Jimmy asked. Kiara thought about it for a couple of seconds.
EEEEEEWWWWWWWWWWWWW
COPIED LINE TOO. IT'S BAD TWICE
"Er...maybe in a more convenient time. I need help in sorting the transmitter out," Kiara replied. The Doctor would of felt sick if he wasn't a hologram.
I'll feel sick for the both of us Doc.
The Cockpit:
"How many Enterprise D's is there?" Jessie asked.

"That's not the Enterprise D, remember there's an Enterprise E around that's invincible for some reason," Chakotay said.
That hasn't been accidentally forgotten yet? I'll wait.
"They're hailing," James said. Chakotay pressed a few commands and the little viewscreen came on. An older Geordie appeared on the screen.

"This is Captain Geordie LaForge of the USS Challenger," Geordie said.

"Yeah, I would think it was a great 'challenge' to build a new design for that ship," James said. Jessie laughed.
Oh not snap.
"Er...one question. How did you survive that time when the Enterprise E blew up and then came back together again?" Jessie asked.

"Most of the crew were killed, I was lucky. I was the only lucky main character though," Geordie replied.
I HAD ONE MORE LIFE. IT WASN'T PRETTY. DATA WAS THERE THOUGH SO IT WAS COOL, WE HAD SOME JOYSTICK FUN. NO NOT THAT YOU PERVS
"Enough Enterprise talk, Jim, Kiara, how are you getting on back there?" Chakotay asked.

"Bingo! Aren't we great, it has been sent!" Kiara's voice yelled.
YAY!
"Woohoo! Wait a minute...what happens to me? Goodbye cruel Fifth Voyager episode! Eh forget it, the writers loved my character so they're thinking up a way to bring me back!" Jimmy's voice exclaimed.
Okay I was either projecting my hatred of the Jessie scene earlier onto Jimmy's existence, or some of Jimmy's more annoying scenes were edited out. Because this is it, he's gone. A re-read shows Jimmy to be utterly inoffensive, he's barely even there. Most of his lines are copied from other characters. He rarely has any that are his. The ones he does have aren't that bad, especially compared to "MY MAKE UP", "14 YEAR OLD BOYS THAT ACT LIKE 6 YEAR OLDS ARE CUTE SO I DATE HIM", AND "LOL JAMES/JESS ONLY DID THE DEED SO I HAD A BOYFRIEND".
I think he was an easy target, to be honest. The only clue for his annoying traits being deleted/edited out is the "the writers loved me" line above.
What annoyed me this time about Jimmy wasn't his character.
1) The name. James is of the rare variety of James' who don't like to be called Jim or Jimmy. Or anything like that. He wouldn't name his kid that. Jessie would respect that right, even with her makeup selfishness. Also his name is similar to Jessie's too, which makes it even more annoying.
2) Kiara's fourth wall explanation that he only exists to be a love interest.
3) Kiara's fourth wall explanation that he only exists to be a love interest, so that's why a pairing had to get together in this erased/dream episode
4) Said get together is tainted by "OMG MY MAKE UP. SHUT UP STUPID KID ABOUT YOUR DEAD MOTHER. MY MAKE UP!"
To name a few. Jimmy was unfairly blamed, I think. Don't get me wrong I don't think he's a good character either. He's pretty blah, his rare eccentric exclaiming seems forced so he'd fit in with everyone else.
The Present, well two days after the 'incident'
Oh incident is in quote marks. I see what you did there.
No one else though you stupid piece of sh$$$$$$$$$$$$$$4
Craig ran into the room with a panicky expression on his face.

"The episode hasn't finished without me in it, has it!" he yelled out. For some reason the whole main cast was there and they all groaned.
There's "for some reason" again. You know what that means by now.
"Great, if there is any girls reading this, I am available," Craig said. Triah grabbed his ear and she dragged him out of the room.
It might be because of the scenes before it destroying my soul, but I'M NOT AMUSED.
"Phew! That took some doing," Raichu muttered.
Did it? Once Upon A Time claims that Timeless was the 4th episode written in a weekend. Nowadays its four episodes in a rough span of four months. Gee, I wonder why!
"Yeah, we've got to think of a way to bring back Jimmy, or somebody like him," Raichu said.

"Why don't we..." Marill started to say.
Stop appearing.
Shut up?
Proof read?
Edit?
When writing new scenes that aren't copied to death, actually make them good?
Stop writing original scenes exactly the same, especially when it's other characters saying things?
Write one episode a week instead of four?
....
Nah, I think this was my bad attempt at foreshadowing either Too Q (which doesn't actually "take care of" the Jimmy problem in the slightest) or probably more likely Season Two stuff.
It's bad. Pay it no mind.
Before I sign off on this portion of the review, I'll point out that nothing in the episode says "this wasn't a real, it's a dream", or who is responsible for this mess... other than the obvious Marill answer. When I say this episode isn't canon, it's straight up Threshold style denial. At least it feels that way to me, especially with this re-read.
I do think I went into Timeless hoping to figure out a way to make it canon, despite it being a HUGE splinter in FV's dimensions and paradox storyline. That's probably why I talked myself into Kiara and Jimmy being the leads, other than I WANT THEM TO BE that is. It did not work out, it in fact made the paradox inducing headache even worse if you think about it, and so damage control was implemented.
I really do think the episode was edited down during said damage control, to make it seem less likely that it happened. But then again, Kiara having a vision at all is fishy on its own. It might've been a hint or reminder that Kiara's origins have more to it than what's there, something to wet the appetite about who/what she is. Or it could've been a hint that something was wrong with the story so far, a glitch in the plot, hinting that nothing was what it appeared to be.
I dunno. It was soooo long ago and whatever the reason is, Timeless did nothing with it so who cares? The episode was assumed to be not canon and that was that, until reboot Timeless appeared to take its place forever.
Oh well.
##############
Well let's see how everything tallies up.
Negatives:
1) 80% or more of the episode is copied directly from Timeless or simply typed from memory of it. "A thing in insteller propulsion" anyone?
2) Kiara and Jimmy leading the Voyager expedition while their parents twiddle their thumbs on the Flyer.
3) Different characters say the copied lines. This is a negative on its own, it's bad enough when the same character does it.
4) Harry is written out, yet the episode mostly still follows the same plot.
5) Kiara's answer to how long it took for James and Jessie to get together. It's cringetastic.
6) 16 year old Kiara creeps on 14 year old Jimmy because he acts like a 6 year old. You don't have to be from a country who's consent age is 16 to be squicked out by this.
7) Kiara's only on the Flyer during the mission because of a vision. James and Jessie don't believe her and yet they follow her anyway.
8) Jessie's makeup lines.
9) James' response to said makeup lines. His "game" is awful.
10) At the very least James and Jessie make out in front of 1 year old Kiara. Hopefully it's just kissing, we are never told. Thankfully the Jimmy born 10 months later kills my paranoia about him being conceived then and there.
11) Whether the episode was pulling "it's just a dream" from the start or was decided after it was done/released, it still does nothing to really show this.
12) Firera and that bloody CD player appears in the last scene. ENOUGH ALREADY.
Huge spoilers for no later than Season Three episode 2:
N/A) NO I won't count Kiara and Jimmy's incestuous relationship as a negative, since I REALLY REALLY DOUBT them being cousins (or worse, aunt and nephew*) was decided when I wrote this. You may think I'm capable of it after this review or with the Lena/James stuff in Season Two being written despite the Season Three reveal already being decided. I don't blame you. There's nothing to suggest to me that James' relation to the Janeways was decided this far back. The closest there is to a hint is Collective Instinct and even that is only a hint to him having the same condition as Morgan, not that's he's related to her. I'm 100% certain they weren't related when this was written. Doesn't make it okay, I know, but Timeless isn't at fault for this.
*I doubt this much more, if that's even possible. I remember the order of me deciding the plot twists were:
James & Morgan are equals in regards to what kind of Slayers they were but the details about Chosens weren't decided yet.

Morgan and Kiara aren't each other, Kes knew about it and the Q involvement so tweaked Morgan a bit so the crew would figure it out, the Q fight back by giving same abilities, ie the telepathy to Kiara.

James is Janeway's son.

Kiara is really Morgan's daughter and half Q.
Now the last two could be the other way around. I'm not entirely certain when they were decided. James/Morgan's sharing the same role was definitely no later than Collective Instinct, but what Slayers were wasn't worked out then. The Kes part in the story no later than The Love Spell, though I think it was much sooner than that, Love Spell's just where the bad obvious evidence is.
So yeah, them being aunt and nephew was never a factor, don't worry. What, cousins isn't bad enough for you???
Positives:
1) The episode sees that it's a load of crap and rushes to the ending, a small mercy killing.
2) Until the makeup scene Timeless isn't absolutely bonkers like the previous episodes.
3) Jimmy wasn't as bad as I thought.
Marill's Rating: 1/10
Exclaimed Count: 11 (77)
Muttered Count: 24 (105)
Motto Count: 0 (7)
Sexist crap against my own gender count: 0 (2)