Marill Re-Reads Spirits
Here's the stats so far.
Exclaimed Count: 137
Muttered Count: 305
Motto Count: 11
Sexist crap (against my own gender) count: 10
Jessie's Sin Points: 6
Introduced in Timeline's review (and is hopefully the last one) is:
Morgan the Sue Count: 2
Now Spirits is a bit tricky. It has a slightly interesting plot which as always doesn't fully explore its potential, as it's constantly blighted by what's happening around it. The first scene is simply "This is Morgan and Tani's first episode, so let's have them blab exposition about a much later (Season Two for god's sake) storyline involving them like it's a school lesson." It could've been in any episode that followed Timeline and it's annoying to me that Spirits got it. I'm glad it didn't ruin The Voyager Conspiracy, but heck I'd prefer that it replaced Test of Time's stupid intro or even Upendi's. It's better for crap to be in a toilet than dumped on my sofa, you know what I'm saying.
It's not the only thing wrong with it. There's a lot of plagiarism in there. Yeah yeah "what else is new, wake me up when FV does something differently bad." It's one thing to copy a movie or an episode word for word. Most of the time people will notice as they've probably seen it. Spirits however copies another fanfiction. True it would have had a bigger audience than FV, and that's the problem. The odds are ridiculous that even just one person read both fics.
I've recently rebooted this one, so I'm well aware of its issues. I'm not exaggerating based on an ancient memory. To be partly fair though, I read the copycat scenes but I had no reason to ever touch the opening expositionathon as I knew I was never going to need a thing from it. It's so out of place, like me in an expensive (mostly)clothes shop browsing the perfume and makeup aisle with the intention to buy. I'm out of place walking through it from the carpark ffs. I guess you don't have to take my word for it on that one, see for yourself as I finally have to take a look at it*.
*I say have to, I'm still really sure I'm not touching World Domination. I dunno WHAT to do with it TBH.
##############
Episode Synopsis: Voyager comes across a planet that's been deserted for centuries, the mystery is solved when Tani and a few others get possessed by an alien entity.
Oh, so I don't need to read it. Thanks!
The episode was edited on 1st April, so I'm expecting some sort of prank in this.
Triah, Jessie and James were all standing inside the hologrid, bored to tears.

"I'm bored, Jess, what can we do?" James muttered.

"Stop complaining," Jessie muttered.
James seriously, get new friends.
Why are they bored? They're in the Holodeck. Why isn't it on? If you guys didn't want to use it or had nothing in mind, get out of it. Somebody might want to use it.
No, won't sin her for that. James is complaining for no reason.
"Why don't we train our Game Creatures things. There's a program that's based in a stadium," Triah said.
Yeah that doesn't sound painfully boring at all.
"Okay then. Computer load program, Stadium Beta 2," Jessie said. James and Triah stared at her oddly. "I've been in this program before." The hologrid changed to a small stadium.
I assume it has clothes shops outside and hairdressers. Not buying that Jessie trains her Fire Spin... er Firera in her off hours.
Oh god it hurts, and I haven't gotten to the worst part.
"I want to battle," James said.

"Okay you can battle your big worm with my Togeta," Triah said.
*bites lip, shakes, can't hold it in* LOL
Damn my filthy mind. Damn it. At least it's sorta a compliment. Though a big worm's still a worm, right.
OHSNAP
Jessie gloats that Triah doesn't stand a chance against James' big wo... LOL I can't, I'm sorry. Laughing too much. I'm sure you know better than anyone Jess. Nope still typed it!
The conversation flies over naive James' head, killing the joke, or they were talking about his snake Pokémon and he's less double entendre about it :( Triah then steals TR Jessie's line:
Triah held out the Creature Ball, "your small talk will cost you big time, Togeta go!" She threw it.

James did the same,"Kobra, whatever." Togeta and the Arbok named Kobra appeared.
James is just not that into this. He can't be bothered or it's beneath him. So are spaces apparently.
He couldn't even be bothered to give the snake a name, opting to spell its species name backwards. Thank god he doesn't have a Muk.
SHHH MARILL, STOP BEING SO RUDE
Okay fine, good thing he doesn't have an Eevee. Though he should, they're awesome. If Marill didn't exist, I probably would've used that for a nickname. My second favourite Pokémon right there.
ANYWAY blah blah a stupid Pokémon battle. It's a poison type versus a flying normal, as fairy didn't exist then (god damn I hate fairy, thanks to that I went from water type to water fairy. THANKS GAME FREAK). James uses a ground type on it, which makes me facepalm for a few minutes.
Oh wait, this is what I get for skimming instead of reading. DO IT PROPERLY
"Togeta, fly attack!" Triah yelled. Togeta flew into the air and it dived for Kobra.

"Kobra, dig underground to get away," James ordered.
Oh fine, I'll let him off. This is a tactic I use so it's probably still stupid. Fly takes two turns. If something's in flight, any move you make on that turn will miss. If you're slower than them anyway. Dig's the same. Of course this means sod all in a real life matchup, though I was bitching about using the anime style for battles before. OBVIOUSLY SEASON ONE CAN'T PLEASE ME
IT DOESN'T MATTER. YES HE'S EVADED FLY, BUT HIS DIG MOVE WILL MISS TOO. HAHA
Lucky the narrative does not mention Dig hitting. So nyeh.
Triah chooses Swift so he can't evade that. That's Swift's point. It hits regardless. Instead it deflects an Acid attack. Back to anime. Nope, not amused. James then chooses Body Slam and Triah's fake mon is KO'd technically in one hit like a chump.
My Find/Replace for Pokémon mentions misses a Pokéball, and no it's not obvious why as Timeline for example had the writer's ball change to a Creature Ball. How this one slipped through the cracks (lol I first typo'd craps there, appropriate)
Remember when I said Morgan lost her first battle spectacularly despite having a type advantage in Timeline? Which was surprising because she'd been such a Mary Sue trope the whole episode. No. Well, that's about it as a reminder anyway. Don't get me wrong if James was playing the 3DS games like that with a real person he'd lose badly. Here, he used moves to dodge attacks, put the opponent on the defensive and/or inspired the opponent to do something similar, while it was recovering body slammed it to "death". Basically, he out sue'd Morgan. Though to be fair, it's a "first" for Triah and James. Tussling with a robot and being chased by a oozy Q I don't count as a battle.
"Hi James, have you seen Craig?" Morgan asked.

"No," James replied.

"Who are you again?" Jessie asked.
I can practically see the jealousy steam rising from Jessie.
SHE TALKED TO HIM. SHE MUST DIE
Oh and proves my point at end of Timeline. Morgan and Jessie have barely interacted, so why did Morgan approach her during her surprise birthday party?
"Morgan, she's Tani Henderson," Morgan replied.

"Henderson, that sounds a lot like Triah's surname," Jessie said.
YEAAAAH POINT OUT THE ERRORS AND STUPID AND DON'T FIX IT, THAT'S THE FV WAY
Nope didn't think this through. Tani is named after a Kidz Trek character, who ironically in a funny way (and you'll see why in a min) turned into Jessie. The full name is still the same. I named Craig Anderson without really thinking about it. Triah could've easily used her father's name only but noooo, she and Craig's parents decided they should share. Craig wasn't really the problem, Triah and Tani also are similar names to each other. It's laughable.
"Writers?" Tani asked.

"Yeah, they created this dimension and all five of us as well. Didn't you know?" Triah said.
SHHHHHHHHHHHHHHH. IT'S LIKE BEETLEJUICE. IF YOU DON'T MENTION THEM THEY CAN'T BE SUMMONED. IN THEORY
"It's quite hard to explain. There are three writers, Marill, Firera & Raichu. They made up Fifth Voyager, they write episodes and in each one they always come in. Like in the last episode Firera dressed up as that girl with the pram, remember," James said.
Previously on...
This joke was never funny, moving on.
You neglected to mention the most important part of this, James. THEY'RE F$$$$$ ANNOYING
"She was a writer? How can she visit Voyager? And how can she be a Games Slayer?" Morgan asked.

"I don't even know what that is," Triah muttered.
JAMES: OMG "GAME SLAYERS" IS MY TRIGGER PHRASE, WTF ARE THEY? TELL ME, OR I'LL KILL THIS MADE UP NOT A FAIRY FAT BIRD THING TRIAH HAS
"Nobody will tell me what they are," James grumbled.
See, no difference.
"Oh yeah," Morgan said. She pointed at Kobra. "You see that. That's an Arbok, it's part of the Y'Jeti Power, there are only thirty different kinds in that Power. They are the Power that dominates the Delta Quadrant."
LESSON TIME. TIME TO PUT ON MY EYEBALL GLASSES
zzzzzzzzzzzzzzzzzzzzzzzzzzzzzzzzzzzzzzzzzzzzzzzzzzzzzzzzzzzzzzzzzzz
Wait what, thirty different kinds?
Though foreshadowing with the power that dominates the Delta Quadrant bit. At last, something correct even in less stupid modern episodes.
Tani pulled out four of her own Creature balls. She threw them to the ground. Two star shaped things emerged, one was larger. A large white fish emerged too. The last thing to emerge was a small cute egg shaped creature. It looked like a baby.
Tani has Misty's team. Interesting. Where's Psyduck?
Or better yet, where's Azurill/Marill? Oh right, too early. Already two "Marill's" already.
"Stari, Stara & Golda are from the N'Terian Power, there are about thirty two Creatures in that Power. They dominate the Beta Quadrant," Tani explained.
WHAT?
SCRATCH THE DELTA QUADRANT POWER BIT. IT WASN'T WHAT I THOUGHT IT MEANT.
ALTHOUGH:
She pointed at the egg shaped one. "Togee comes from the Q'Rean Power, it dominates a quadrant in the neighbouring galaxy."
YOU'RE NOT WRONG THERE
COUGH Jarsha Maha galaxy anyone? Mwahahaha... nobody knows their true origins anyway
The Beta Quadrant bit's giving me a headache. Although Season Five spoilers; that is the second quadrant involved in the story, along with the Delta. Jarsha gets a brief look in but isn't named.
I may blab about this later, spoilers aplenty there. For now I'm gonna go with my second instinct on this and call BULLS$$$, ALL CAPS REACTIONS ONLY
Anyway there's Alpha Quadrant powers too, so I'm definitely in the ALL CAPS CAMP NOW. FU
WHERE'S THE GAMMA POWERS HUH? THEY BETTER BE THE WORST ONES, BECAUSE I DON'T LIKE DS9
Then things get even more headachey when Morgan says Azumarill is also from another neighbouring galaxy, and in the exact same way Tani says. EXACT SAY WAY
"There are eight known Powers in the two galaxies. Each Power has two shrines that are heavily guarded, only the creatures part of the power can survive. We only know two in the Delta Quadrant, Phados Two and Lireanea Prime," Tani said.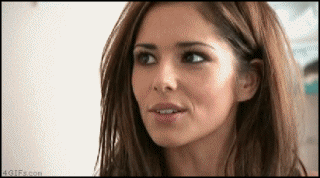 (this one's gonna be abused, I promise you that)
I DON'T KNOW WHAT THIS EVEN MEANS. ONLY THE CREATURES PART OF THE POWER CAN SURVIVE? WTF IS THIS? ARE YOU REFERENCING THEIR IMAGE/HOLOGRAMS HERE, COS THE SERIES STILL HAS NOT SAID/RETCONNED IT.
James reacts as you'd expect from him on this subject:
"Jesus Christ, I asked about the f****** Slayers. I don't give a s*** about the Pokémon and your stupid f***** theories, yes theories that's all they are, about where they come from," James exclaimed. "It's all crap, you know it, I know it so cut the bulls***. Stop dodging the Slayer info as that's what we asked. It's bloody obvious you're stalling because Marill wouldn't know how to foreshadow decent spoilers if someone subtlly kicked her in the f***** head. Stop this Pokémon crap and get to the god damn point!" he muttered.
What? That's an exact quote. I didn't edit a thing.
Ok you're not buying it.
"When are we getting to the Slayer part?" James asked.
You know my version was what he was thinking, right? Trust me, I'm his creator.
"Now. Right, the main shrine that's in the neighbouring galaxy has the power to transport people and Creatures to different places in the two galaxies. These transport things are what we call Game Cubes. If they land on you, you get transported inside a simulation. A group of people called Game Slayers battle virtual opponents to gain freedom from the cube. If the Slayers lose everyone inside the game gets transported to another place. If you win, everyone gets dropped off where they were originally," Morgan said.
OH FFS. I SUPPOSE GAMES RESISTANCE ADDS THE "IF YOU LOSE AND DON'T DO SOMETHING, YOU COULD END UP SMOOSHED BY THE GAME FYI" BIT, OTHER THAN THAT NO NEED TO READ IT. MORGAN'S TOLD YOU.
Although I kinda like the reference about the main shrine that creates the Cubes. It's used much much later, and isn't really retconned, so yay. Probably because it's the least stupid original thing here. The powers thing in each quadrant's pissing me off. I'd forgotten about it.
GOOD GOD, WHEN DOES SPIRITS START?
"Game Slayers sometimes use the Creatures from all eight Powers to battle. If a Game Cube is about to land on a planet Slayers have to go inside the Game to protect them," Tani said.
SOMETIMES. FINALLY, SOME GOOD NEWS
WHY PROTECT THEM, IT'S EITHER NOTHING HAPPENS OR THEY GO ON A TRIP. NO ONE'S IN DANGER. OHHHHHHHHHHHHHHH YEAH, WAIT
"Got it?" Morgan asked. The others still had blank expressions on their faces. "I take that as a yes then," Morgan muttered.
THIS IS LIKE ME ASKING "DO YOU KNOW A GOOD PLACE TO EAT" AND SOMEONE REPLYING WITH MULTIPLE RECIPES THEY LEARNED OFF JAMIE OLIVER OR SOME OTHER USE 100 INGREDIENTS DIP$$$ CHEF
"Why don't we just say we battle these creatures to win a Game Cube and if we lose we get dropped off somewhere else," Tani said.
SOMETIMES, ONLY SOMETIMES. REMEMBER!?!!?!
"We get it, but it's just a wonder how Voyager doesn't know about this," Jessie said.

"It's a secret thing," Morgan said.
WOOHOO ANOTHER THING I KEPT
Craig walked into the Holodeck. "Oh there you are Craig, I was looking for you," Morgan said. The pair started talking amongst themselves.
I'M NOT DOING THE NOW KISS THING UNTIL SHE'S AT LEAST 16 (AND NOT KIARA)
"So, who are you two then?" Tani asked.

"I'm Jessie and he's James," Jessie replied.
OHFFSSSSS. These two have been introduced more times than a poor new character debuting in a time loop episode.
"Do you always hang out with girls?" Tani asked.
UHOH TRIGGERED. TANI WILL NOT MAKE IT INTO THE NEXT SCENE.
SERIOUSLY, WHAT'S WRONG WITH THAT?
"Yeah if you call Craig a girl," James said. Jessie and Triah laughed. Craig hadn't heard what he said.
IS THIS AN OH SNAP SARCASM AT TANI'S EXPENSE OR SEXIST CRAP? I CAN'T TELL. SOMEONE HELP ME DECIDE
"You're funny James," Tani giggled in a silly way. Craig turned around.
IT BEGINS
AND YES HE IS, BUT THAT WASN'T A SHINING EXAMPLE
"Were you talking about me?" Craig asked.

"Yep," Triah said.

"Okay," Craig said as he turned back around. He turned again. "Wait a minute, are you insulting my intelligence," Craig asked. Everyone thought about that for a few minutes.
OH JOY ANOTHER SIMPSONS THEFT SKIIIIIIIIIIIIIIIP
"As I was about to say, I was wondering if we could meet up sometime, James, and we can get to know each other," Tani said.
Um "do you always hang out with girls, you're so funny, go out with me then k please"
Not the best, but not the worst I've seen.
"Uhoh," Jessie muttered. It was too late, James was inching his way behind her. Tani just laughed.

"He's just sooo funny," she giggled.
HAHA TRAUMATISED DOMESTIC ABUSE VICTIM JAMES IS SOOOOO FUNNY. WHY ARE SO MANY GIRLS DROOLING AT THIS? I'M SO CONFUSED AND ANNNNNNNNNNNNGRRRRRRRRRRRRYYYYYYYYYYY
IT'S NOT CUTE, IT'S NOT FUNNY. IT'S DISTURBING AND DOESN'T PAINT THE GIRLS IN THE BEST LIGHT.
"She's always like that when she has a crush," Morgan said.

"I knew it, she has a crush on me," Craig said. Tani pulled his ear and he started squealing.
Don't, that's probably like second base to him.
Stop being stupid Craig. Really.
Tani let go of Craig's ear. "So, what's your answer?"

"What do you think?" Jessie asked as she looked behind her.
WHAT, SLINKING BEHIND ANOTHER WOMAN FEARFULLY IS NOT AN ANSWER? I'M FLOORED BY THAT REVELATION
"He's not scared of me, is he?" Tani asked. James stepped back out from behind Jessie.

"No, I'm not," he replied quickly.
NO I'M NOT *STAMPS FOOT AND FOLDS ARMS TIGHTLY, HUFFING AND PUFFING*
Stop it James, she'll think you're trying to impress her with your manliness. These people do not think like people do.
"So, will you?" Tani asked.

"No," James said quickly.
THERE, THAT WASN'T SO BAD. NOW SPIRITS.
"Oh pleeeaaasee!" Tani squealed.
WTF. I KNOW SHE'S 16 BUT WOW
"He said no," Jessie said.

"Oh damn," Tani muttered.
OH, SHE ONLY GETS THE HINT WHEN ANOTHER WOMAN SAYS IT. JAMES' CONSENT MEANS SOD ALL. OKAY, GOOD TO KNOW.
Sexist crap (against my own gender) count: 1
Overreaction? Dunno, you decide.
Captains Log Stardate 5????.?: Voyager is stopping by a planet that has been abandoned for three centuries. Seven & B'Elanna will be leading an away team.
WHY?
"Oh please, Morgan!" Kiara moaned.

"No!" Morgan muttered.

"Pretty please?" Kiara moaned.
NO! I'LL BE YOUR FRIEND. NO! OOOH YOU'RE MEAN!
"I'll give you some Cherry Coke," Kiara said.

"What's that? It sounds familiar," Morgan asked.

"It's a drink, it's made of cherry and coke," Kiara said.
THANKS KIARA, I COULDN'T FIGURE IT OUT MYSELF. OH CRAP IS THAT WHAT I'VE BEEN DRINKING ALL THESE YEARS. MY LIFE'S A LIE
Morgan might not know what coke is either but whatever
"Well okay, I'll do it.. er what was it you wanted me to do again?" Morgan asked. Kiara groaned along with everyone else at the table.

"She wants you to babysit her tonight so Tuvok doesn't have to," Tani said.
Haha, that's why I never say yes even to bribes.
Wait, why is Tuvok babysitting? James/Jessie ruined their chances because of the Bridge stuff in Once Upon, Craig's not trusted since he's lusting after her older self. What is this, continuity? NAH
"Oh yeah, what happened to Craig?" Morgan asked.

"He said he was busy," Naomi said.

"Too busy drooling over girls more like it," Triah muttered.
OH NM
"Yeah, I think he's spent more time drooling over Morgan though," Triah replied.

"She's only been aboard two weeks," Jessie said.
DECK 13'S OFFICIAL REASON FOR BEING A NO GO AREA IS REALLY BECAUSE CRAIG'S DROOL FLOODED IT.
Tuvok walked into the room and he walked up to the table. "Kiara, are you ready to go now?"

"Oh please god no!" Kiara moaned.

"She means yes," Morgan said.
WHAT'S YOUR PROBLEM? TUVOK'S AWESOME
"Very well, now I have more time to meditate in my holodeck program," Tuvok said. Tom and Harry walked over.

"And which one is that?" Tom asked.

"Just curious, sir," Harry muttered.

"I'm not telling you," Tuvok said.

"But sir, we didn't put rabbits in your temple," Tom exclaimed.
I DUNNO, WOULDN'T RABBITS HELP RELAX HIM
"We put the rabbits in, they were killer ones," James said. Jessie and Kiara laughed mock evilly.
WHY DO YOU HATE TUVOK? WHAT'S HE EVER DONE TO YOU
Okay seriously, wtf is up with this? I wouldn't be surprised if this was a Jessie sin moment. I guess Tuvok would have the safeties on but killer rabbits wouldn't be hopping about minding their own business. Poor Tuvok.
And why would Jessie laugh at this? That'd be like me laughing at hearing about someone's death by spider swarm. Shudder.
I'm just er... just gonna pretend that didn't happen.
"This ship is a lot more fun than my mum's ship," Tani muttered.

"How do you know, you were only a baby," Morgan asked.
NM. KILLER RABBITS IS SO MUCH FUN. HOWEVER I PREFER KILLER POODLES INSTEAD
"Exactly, being a baby is extremely boring, at least I got free food, the privilege of sleeping all day and best of all, annoying the hell out of everyone just by crying. Oh, I wish I was a baby again," Tani muttered. Everyone ignored her.
??????????
Can't you actually do all those things now anyway. You have no job, so I imagine you get "free food" already. No job means you can sleep all day. There's no one stopping you from crying, you already did a "pleeeeeeeeeeeeeeassseee date me" bit earlier so, yep. TANI'S A BABY
"Speaking of fun, the planet we're orbiting is abandoned, we may find dead rotting bodies down there," Morgan said. Kiara and Naomi laughed but James and Jessie looked a little horrified.
HARRY RUNS IN "GORRY BODIES, I'M THERE"
LOL MORGAN, CAREFUL WHAT YOU WISH FOR
I know I may get a bit of flak for this, one way or another so QUICKLY:
1) Morgan's a 15 year old. A teenager. They can be morbid.
2) They can also be a bit pretend tough with nothing to back it up, so her later reaction to the dead rotting bodies she wanted to see so much is pretty much spot on. ALL TALK AND NO GAME
3) Morgan later thinks her phobia started before Voyager (Part 2), because she can't remember the exact moment. I always said that my phobia started the minute I spotted two may as well have been tarantulas, one by my bed and the other beside the computer I was working on. But I had to be afraid of them to begin with to react as I did, I deep down know I feared them. The trauma did give it a boost and became a bigger problem, while the spiders also literally got bigger. The bastards.
What I'm saying is, Morgan already did have the phobia but it wasn't really known or a big deal to her as she wasn't exposed to them. She could've been boasting about seeing dead bodies despite knowing she feared them, as kids can do. Running into one and like the way she does, kicks it into the foreground. I hope that makes sense, speaking from experience here. My fear of spiders wasn't crippling in the slightest until that encounter. It was a mild inconvenience at best as before that day, spiders were no bigger than 5p coins. Now, they're bigger than £2's by quite a bit.
so much for quickly but I expected it
"Dead?" Jessie muttered.

"Rotting?" James muttered.

"What's up with them?" Tani asked.

"They're obviously wimps, anyway lets go down to the planet, we're allowed," Morgan said.
HAHA KILLER RABBITS ARE FINE, BUT DRAW THE LINE AT ALREADY DEAD PEOPLE.
AND WHY ARE THEY ALLOWED AGAIN? I MISSED THE MEMO. B'ELANNA AND SEVEN WERE BEING SENT DOWN. THAT'S ALL WE KNOW.
MAN, REBOOTING THIS WAS A PAIN. I WAS LIKE I NEED AT LEAST TANI ON THE PLANET, MORGAN LATER. WTF DO I DO WITHOUT REPEATING THIS SIN?
Morgan calls them wimps and I'm ok with this, unlike other examples as again she's a smug, know it all teenager metaphorically thumping her chest. It feels perfectly normal to me.
"Just drag them kicking and screaming if you have to," Morgan muttered.
Though this is a bit odd.
Tom and Harry were at their stations doing a very good job.. of bugging the Captain and Chakotay.

"Captain, are we nearly there yet?" Harry asked.
Meanwhile it's time for another fanfic
I'll not quote anymore of it. Unless it looks edited to fit and is worthy of a comment. For a moment it takes a break anyway for Spirits.
"Don't worry I'll beat him up later. Anyway, the planet is indeed uninhabited but there is a lot of building decay and few food resources," B'Elanna said.

"So why did we stop here in the first place?" Chakotay asked.

"No idea, the writers couldn't think up anything new to get us to this planet," Kathryn replied.
Wellllllll... at least you're honest about it.
SIGH
"Maybe a mysterious distress call could of lured us here," B'Elanna said.

"Why didn't we think of that?" Raichu's voice asked.
Because you, or rather Marill, can't write and she's deeply stupid. Oh and also a smug, know it all, chest thumping 15 year old girl. No wonder I loved Morgan so much. I never saw her as a self insert before, but my mind's buzzing about it now. Hopefully not.
"I suggest we should scan underground, there maybe dilithium or deuterium deposits," Seven said.
HAHA I STILL DUNNO WHICH IS WHICH
"Oh, Morgan and a few others have requested to go down," B'Elanna said.

"Why?" Chakotay asked.

"She said just for a breath of fresh air," B'Elanna said.
This is the part where any sane person would laugh for a while then seriously say no.
But no, this is Fifth Voyager. No one's sane.
"Okay, tell her she can go providing that she'll be careful," Kathryn said.
SEASON ONE and J/C ARE THE WORST PARENTS EVER, repeat forever
Anyway, more of the other fanfic plays out.
I think it's the one fanfic. I'll sum it up so you don't miss anything. Harry is a child going "are we there yet" and "I need a pee". Tuvok gets the pon farr and is sent to Sickbay. For some reason Harry's around when I think Kes mentions the Doc now activates via a clapper. Harry acts like a toddler and claps a lot, turning the poor EMH on and off. The Doc decides to neuter Tuvok for the crew's safety. Tuvok reluctantly agrees as it's logical. The Doc though accidentally uses the device against a wall, which explodes leaving a hole behind. Tuvok flips out as anyone would and runs. There's a disturbing bit where Tuvok chooses Chakotay, or rather the pon farr chooses Chakotay when they're in a turbolift. Bridge chase hilarity ensues. Harry is naive to what's happening because he's 5 btw. It's all resolved and the fic ends with Tuvok winking at Chakotay, and Harry are we there yet's again. Oh yeah and Neelix mentions using snots as a food ingredient.
Not all of that is ripped off. So far only Harry's the same, and James/Jessie as usual steal his role as the clapper.
Jessie cries for once, instead of James, and Neelix then does his snot bit.
"Yes captain, please inform Mr Taylor & Miss Rex that their next physicals will be very painful!"

"Whatever," Kathryn muttered.

"When is their next physicals? I wanna watch!" Tom said also in a hyper way.

Jessie shot him a glare that could freeze lava. Kathryn groaned, "what is everyone on today?"

"How about now!"

Jessie and James beamed away. Tom jumped out of his chair and he ran out of the room dragging Harry with him.
Yeah, I'm wondering that too Kath. This is bizarre even for the FV crew.
In Sickbay the Doctor goes in for the kill, while Tom desperately tries to get in to watch. The hole bit happens, both James and then Jessie annoy the censors and try to flee. Then they remember the clapper.
The photon scalpel fell on the floor, James picked it up and he looked at it. "Can I play with the buttons, Jess?"

"Okay, just this once," Jessie said. James pressed a button and a hole appeared in the door. Jessie clapped her hands in delight.
Um, now kiss?
I dunno. I just dunno.
If it wasn't for her clapping in "delight" at James trashing the place, I'd have thought they were mum and son. Now, um. WHAT? We're back to domineering wannabe girlfriend and the abusee venting.
Near the burning hole in the door, Tom and Harry lay on the floor with black faces.

"That's what you get for spying behind the door," the Doctor muttered and he dragged the pair inside Sickbay to be treated.
Well, can't fault that logic can we? Everyone were dicks in this anyway. ALL THE BLAME FOR ALL
BACK TO THE PLOT
B'Elanna, Seven, Morgan, Craig, Tani, Triah, Kiara & Naomi dematerialised in what used to be a town centre. There was decaying buildings everywhere. All of the buildings were in 21st century England style.
LOL. Craig was added into this recently as during the reboot I noticed he was in the scene, but not mentioned in this list. I went a bit mad with the spaces though, probably quite literally.
At least J/J weren't brought down kicking and screaming, no they were too busy doing that on the ship.
OH AND KIARA AND NAOMI ARE ON THE MISSION. JUST WHEN YOU THOUGHT SEASON ONE COULDN'T GET ANYMORE RIDICULOUS. IT WAS BAD ENOUGH THAT MORGAN AND TANI WERE ALLOWED. WTF IS THIS??????????????????????????????????/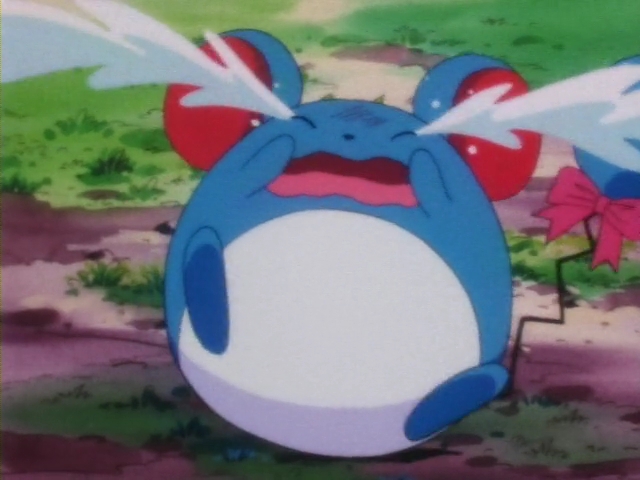 Reminder: This planet should have life on it but it doesn't. They don't know why. They only wanted to look for either of the D fuels. Morgan and Tani wanted to see dead bodies as the kids do. So erm... yeah.
Oh btw, the episode's half way through and they're only beaming down now.
I'd all caps Season One, but this kinda crap still happens from time to time. I gotta learn quality control and self restraint.
"Okay guys, spread out, scan for any signs of dilithium or deuterium deposits," B'Elanna said. B'Elanna and Seven went off together towards the walls of the city. Triah took Kiara and Naomi near the city centre. Morgan, Craig and Tani headed towards a tall building.
So the Morgan babysitting bit was for nothing. First chance she got, she unloaded Kiara onto Triah. No Cherry Coke for you. IT'S MINE, ALL MINE
Also, Craig is the only "adult" in Morgan and Tani's team? Oh lordie.
Truthfully, I'm more interested in B'Elanna and Seven's team up. Who'd be a fly on that wall?
Tani pushed a door open. It was extremely dark inside. There was a strange breeze emanating from the next room.

Morgan and Craig followed Tani inside. Tani followed the strange breeze into the other room. The room was a little lighter than the last one, there were several windows on the west wall.
Nyeh
B- for at least trying. For once.
The cupboard in the corner of the room creaked. She walked towards it. She peered inside.
0_0
I dunno, as a 15 year old I wouldn't have done this.
"Tani, where did you go?" Morgan called from the other room. She walked into the next room. She ran towards the cupboard, Tani was lying unconscious on the floor. "Craig! She's in here!"
That was fast.
Extension to the gripe above. The story spent an absurdly long time detailing the Pokémon powers of the Milky Way and the neighbouring galaxy or two. The clapper stuff could simply be subtitled James And Jessie's LOOK AT ME "Adventures" and you'd miss nothing. Then when the plot finally kicks off, the actual opening takes place over a few rushed paragraphs.
Then again I'm surprised it didn't look like this:
Tani wandered off while Morgan and Craig weren't looking. Morgan turned around and noticed. "Tani where did you go," Morgan exclaimed. She walked into the neighbouring room and gasped. "Craig, she's in here!"

Craig ran in too and gasped. Morgan knelt down beside Tani lying on the floor, unconscious. "Morgan to Voyager. Beam us to Sickbay now!"
Small mercies, huh
Kathryn and Tuvok walked into the room. The Doctor was hovering near Tani's bio bed with a tricorder in his hand. Morgan and Craig were standing near by.
No wonder I have a burning hatred for the phrase "walked into the room" and not only try to avoid it, have started to not do the labelling of rooms and other locations anymore. The latter is to avoid it. Who can blame me? It's everywhere.
"We went inside this old building. One moment Tani was there the other she was not. I went into the next room and I found her unconscious near a cupboard," Morgan said.
This happens far too often as well. Though Morgan's the Queen of This Is What Happened in the most dreary way, and won't hesitate to repeat it again for anyone. Perhaps shorten it, change the way it was answered or cut straight to the Doctor's line:
"She appears to be in a comatose. I cannot wake her," the Doctor said.
If you think it doesn't flow well, assume Janeway's been informed of the happening already and asks for a prognosis. EASY. I know it's not done with this assumption but stop treating your readers as idiots Kid-Marill.
in a comatose *snigger*
"Is the rest of your away team okay?" The Doctor asked.

"Rest of? Yes, Doc everyone is fine."
Seven's fine? Truly we are in the dark timeline
I like the way no one warns the others. I know I wanted more out of this story, especially compared to the other rubbish in it, but you can save a lot of wasted lines by what I suggested above. Making Janeway already aware and informing the team. This crap adds nothing. LOOK AT ME, PRETENDING TO KNOW WHAT I'M DOING, HAHAHAHA, THE DELUSION IS STRONG WITH THIS ONE
"Prepare to beam back to the ship," Kathryn said.

"Okay Captain."

"Commander, take a different away team down to the planet. I want to find out how a member of my crew fell into a coma," Kathryn said.
B'ELANNA AND SEVEN ARE NOT WORTHY. Though I understand the withdrawal of her two year old daughter and her slightly older best friend from this dangerous planet. NO I WILL NOT LET IT GO
"Mum, let me go," Morgan said quickly.

"Is that okay with you, Tuvok?" Kathryn asked.
Tuvok: *thinks* WTF, you Humans are ridiculous. You're asking me if it's okay to take YOUR daughter to a planet where another girl dropped into a coma. How much coffee have you had woman? *accidentally nods slowly during his thoughts*
Janeway: OK COOL. MY TEENAGER CAN TOTALLY GO TO THE PLANET WITH YOU
Tuvok: SIGH
See what I meant earlier. Rebooting this so it could follow the same story was an absolute chore and a half. I stopped for a week or two on this scene, wondering why the hell would Janeway let her daughter go? I think I jumped into Test of Time or Dark Frontier in the meantime. In the end it had to be a jokey reason, after Morgan makes a slight better case for herself than "mum I wanna go".
Rebooting Season One is harder than it sounds.
ANYWAY BACK TO FANFIC, OR RATHER SCENE INSPIRED FROM SAID FIC
"Let me play with it," Jessie moaned. James handed her the scalpel. She accidentally pressed a button and a hole was blown in the tactical console, nearly killing an innocent red shirt. They both giggled like little kids.

"Those two are acting more screwier than usual," Tom muttered.
James should get one too but he doesn't have a counter. MEH
Jessie's Sin Points: +1 No explanation is needed right?
Am I the only one who found "more screwier" funny? We do talk like this at work, for example "more betterer". I should probably try to work this one in sometime, I'm sure it'll be just as popular as "more betterer".
Chakotay got off his chair and he walked up to the five year olds.. er I mean the sensible adults. "What on earth are you playing with?"
I doubt you would even call modern James and Jessie sensible adults, but whatevs.
"The Doctor's toy," James replied. Jessie gave it back to James. Chakotay snatched it off him. James started pouting again.
He didn't cry again? A MIRACLE
"Harry, are Geordies always like that?" Tom whispered. Harry shrugged his shoulders.
What, do all Geordie's fire scalpels into walls and laugh when they almost kill people? GASP, OUR SECRET IS OUT
"Is it true you're from Geordie land?" Tom asked.

"The writers are as well, what's your point?" Jessie asked.
Geordie. Land.
I'd be willing to bet that zero Americans would say these words. You've got a bigger chance of a one assuming you have crooked black teeth, or calling Scottish people English, or doing a dodgy Cockney accent while saying "bloody 'ell you wanka". Somewhere in between freedoms and USA USA.
How many actually know what Geordie's are outside of the parody of that post apocalyptic game on Youtube (got any parah-set-amol) and the really bad fake Geordie in that crime drama which needed a translator.
Petty critique, moving on.
"Well then I'm going to ask you the ultimate question. Newcastle or Sunderland?" Tom asked.
See, that's more like it, he's ignorant. Sunderland people would be frothing at the mouth at this, I'm sure.
"What are you talking about, yanky boy?" Jessie asked.
Come on Jess, you're better than this
"Come on Newcastle!" Tom yelled. Harry burst out laughing.
Oh and here I was thinking Harry didn't have a clue about Tom's Insult of the Day.
Once more, ignorant and I'm assuming he's making fun of football fans now. You're more likely to hear a tired groan of "yep Newcastle's lost again". Oh and do either James or Jessie strike you as football fanatics? Serious question folks.
I have a better question actually. WHAT DOES THIS HAVE TO DO WITH SPIRITS?
NOTHING THAT'S WHAT
IT IS SIMPLY A CASE OF POOR JAMES AND JESSIE NOT GETTING ANY FOCUS... YET, IN THIS EPISODE, SO THEY MUST HOG ANYWAY.
I mean I love these two, when they're not acting like this anymore FYI, but this s$$$ is worse than what I always accused Seven of doing. At least her nose sticking was plot related.
James looked at Jessie. "Yanks," they both muttered. Everyone on the Bridge went huffy, besides from Tom and Harry.
ohsnap?????
"As Seven would say this is futile," Tom said. He said futile with a lower case i.

"Futile!" Jessie yelled, saying futile with a capital I.

"Futile!" Tom yelled, saying futile the wrong way (Americans I apologise if you think the other way, it just sounds dodgy).
HAHAHAHAHAHAHAHAHA
HAHAHAHAHAHAHAHAHAHAHAHA
This goes on a while
HAHAHAHAHAHAHAHAHAHAHA
Ahem. Sorry, I'm only laughing at the apology. God how spineless or what. I learned the word futile from Star Trek. So naturally I pronounced it how they said it. So yeah, it annoys me more when I hear Chakotay, Seven or Data's version because they're in Star Trek. Seven especially, Data too. Their actors surely must've heard it the way I originally did. Seven's I know had to watch Borg episodes before auditioning/getting the role, and Data, he must've heard it during the many Borg episodes/films he starred in. I can maybe forgive Data and Chakotay, but Seven. She's from a collective which until Endgame (FU) pronounce it one way. She in theory should pronounce it the same way as them, as well as data.
But nah... let the actors do whatever they want. Both words annoy the f*** out of me. I dunno how I can watch Bones without headbutting a wall. But I'm assuming you are already aware of this, "somehow". IT SOUNDS DODGY, I CAN AGREE WITH THAT. "dah-ta" sounds like "dadda", while "fute-ill" sounds like the cutesy version so I can't take the Borg seriously in Endgame when they say it. Though Endgame has much more issues than that, soooo.
"Come on James, lets go, all these yanks are doing my head in," Jessie said angrily and she stormed into the turbolift. James followed her. He popped his head back out of the door.

"Futile," he said and he went back into the turbolift.
OH SNAP
What, it's all this episode's got. Deal with it.
Tuvok and Seven walked up to it holding tricorders. Seven opened the door and a decomposing body fell on the floor. Morgan backed away in horror, "eeew, that's gross."
WELP THAT BADASS THING I IMAGINED IS ACTUALLY PRETTY DAMN SCARY. LEARNED A HORRIBLE LESSON, BLAH BLAH
"I cannot tell how this person died," Tuvok said as he scanned the corpse.

"Maybe he suffocated in the cupboard," Morgan muttered. Seven & Tuvok stared oddly at her. "Well, how do you explain why he was in the cupboard?"
Bad timing game of Hide and Seek? End of the world happened and no one sought him out?
"Maybe he was murdered and the murderer put the body here to hide it," Seven said.

"Maybe, but that doesn't explain why Tani's in a coma," Morgan said.
MAYBE
"Sickbay to Tuvok. Tani has regained consciousness."

"Already? That's the quickest coma I've ever known," Morgan said.
You'll get used to the super speedy main plots, Morgan. It's the painfully long useless crap that's the trouble.
"Nought much. I walked up to that weird cupboard. I heard a strange noise then everything went blank," Tani replied.
Nought?
Oh, the classic "Geordie" NOWT MUCH from the girl raised alongside alien Borgs since she was a baby, who only just met the two English characters today, who've never said "nowt" in the series, ever. GOTCHA
"Maybe if I do a mind meld on her she will remember a little bit more," Tuvok said.

"That's your answer to everything," the Doctor muttered.
OH SNAP
"Commander, she won't remember anymore if you do a mind meld," the Doctor said.

"Very well Doctor," Tuvok said and he headed out of the room.
You erm... don't know that for sure. Sure Tani may have passed out immediately without seeing anything, but she could've also saw something which either erased her memory of it or traumatised her enough to forget it or not tell anyone. OR she saw or felt something during her said passing out, and well people don't generally recall that moment that well.
"Sure but I want you to wear this monitor thing," the Doctor said and he put it on Tani's neck. Tani quickly walked out of Sickbay. As soon as she had turned the corner she threw the monitor thing off her neck.
YEAH, I'D TOTALLY TRUST THE DOCTOR WHO CALLS ANYTHING HE USES A THING. WHO WOULDN'T?
Engineering, the Jeffries Tube:
"How come we got suckered into doing this?" James moaned as he fiddled with a bio neural gel pack.

"When you fired that scalpel at B'Elanna's console," Jessie muttered.
HAHA, don't try to make out that the clapper and phaser scalpel rubbish was an intentional lead up to this scene. I'm not buying it.
Tani arrives and Jessie does one of the things she does best. No not shout MAKEUP or beat people for sneezing.
"We don't need help," Jessie muttered.

"I'll do it, I'm getting claustrophobic in here," James said.

"No it's okay. It's a girl thing," Tani said quickly.

"What do you want Tani?" Jessie asked.

"Er...I need someone to get my makeup bag. It's still in the Mess Hall," Tani replied.

"Why don't you get it yourself?" Jessie asked.
Both: HE'S MINE. I WANNA BE ALONE WITH HIM! NO HE'S MINE. MINE MINE! MAKE UP! MINE! GET OUT! MINE!
Ok I lied, makeup was involved there somewhere. It was more Tani than Jessie though. I KNOW, WHAT A TWIST
"Yeah and why does a girl have to get it?" James asked.

"I can't get it myself. Neelix is trying to get me into this substance called coffee and a boy would look rather stupid holding a make up bag," Tani said.

"I've been through worse. I'll get it. I'll do anything to get out of here," James said and he started to crawl out of the tube. The door closed.
James once more does not give a s$$$ about the stereotypical male image. After the rubbish from before James is back in his intended character for the majority of the series. Spirits earns a point for this alone. Maybe. If I remember it at the end, sure.
He does say so weirdly with the "been through worse." Could be bias that I saw that as sarcasm.
Still, love what follows once he's gone:
"Damn," Tani muttered.

"You just wanted me to go because you wanted to be with him, right?" Jessie asked.
Do you really have to ask?
"I admit it, you'll just have to do instead," Tani said.

"You what!" Jessie muttered, looking worried.
NOW KISS
Another "Geordie" thing. "You what." I'm bored of it.
"Could you give this coffee to Tani when you give that bag back to her?" Neelix asked.

"No, I'd better go," James muttered. He headed out the room but he ran into Tom.
Wow Tani went above and beyond for this deception. She could've easily lied about it.
And groan. Not Tom. What accent/racist comments has he got for us next? All I remember is his Reboot remarks and James' awesome OH SNAP comeback.
"I didn't know you wore makeup, Jimmy," Tom said.

"I don't, it's Tani's," James muttered.

"Yeah right," Tom muttered.
zzzzzzzzzzzzzzzzzzzzzzzzzzzzz
for comparison:
"I didn't know you wore makeup, Jimmy," Tom said a little bitterly, with a forced smile.

James noticed Neelix's form following him in the corner of his eye. "I thought a disguise might work, but obviously not." Tom rolled his eyes. "Grow up Paris. It's Tani's. Touching girl stuff won't make your bits fall off or your skin melt."
OH SNAP
Yeah, much improvement.
James pushed him out of the way and he left the room. "Hmm, now who am I going to annoy?" Tom muttered as he looked around the room. He spotted Seven sitting on her own near the replicator.
Well at least you admit that is what you do.
James opened the hatch and he was shocked to see Jessie and Tani lying unconscious.
DAMN IT GIRLS. NO MAN'S WORTH THIS
I'm impressed, knocked each other out. I suppose there's not much room to have an epic showdown in a Jeffries Tube.
Let me guess, somebody walks into a room (Sickbay) next:
The Doctor was scanning Jessie when Kathryn and Chakotay walked into the room.
FUUUUUUUUUUUUUUUUUUUUUUUUUUUUUUUU
"Tani's just unconscious but Jessie is now in a coma. I don't understand it," the Doctor said.

"James, what happened?" Chakotay asked.
WHAT DID I SAY ABOUT DOING THIS?
What's James gonna say that was different to what the scenes showed? CUT THIS OUT. THERE'S NO REASON FOR IT.
"Tani wanted us to get something for her so I went. When I got back I found them both lying there unconscious," James replied.
SEE. WE KNEW THIS. WE SAW THIS. WHY?
"We have found more bodies. They all died the same way."

"How did they die?" the Doctor asked.

"Severe brain damage. The first body we found must of been the first victim. He or she has been dead for a lot longer than the others."
First vic I assume. No worries, we'll get an explanation somewhere, soon.
*snigger*
The Doc veto's the idea of it being a disease. James suggests murder so we know from that he's back in his primary state (ohsnap). No damage to the skull squashes that.
"Of course there is. Their whole bodies are melting, eew gross."

"Morgan, they are decomposing, it is normal."

"Oh, I knew that."
What did you think rotting meant, Morgan? That they'd turn immediately into skeletons or be wrapped in bandages?
"Tani and Jessie were found unconscious in the jeffries tube. Now Jessie is in a coma," Kathryn replied.
OMG I DIDN'T KNOW THAT
"Captain, I believe that what happened on the planet is happening here," the Doctor said.

"Why do you think that?" Kathryn asked.
Only a surprise if you've never seen one Star Trek episode. You'd think these people would learn to stay away from any ship or planet who's inhabitants have mysteriously died or fallen sick. NOOOOOOOOOO
"Both Tani and Jessie have minor damage to their brains, Tani has the most damage," the Doctor replied.

"Will they be okay?" James asked.
I hope you're keeping track of the many James personas. I haven't. Let's have a look.
So far he's been a hyperactive child, which I imagine is the same one who cried after being called a baby. A little psychotic with the scalpel shooting, wanting to kill Tom for saying the writers suck (they do!) to name a few. Jessie's lackey/slave chained to her. OMG GIRLS ARE SCAWY (could be persona number 1). Sarcastic, doesn't take your s$$$, brave when it's for other people, in a nutshell. And the new one right here is DUMBASS.
He needs help. This isn't healthy.
"Doctor, tell me when Jessie and Tani wake up," Kathryn said. She and Chakotay left Sickbay.

Ten minutes later:
The Doctor walked into the Doctor's office. The console on Jessie's biobed bleeped a couple of times. She started to wake up.
I HATE MYSELF
"Yeah, are you on your own?" Jessie muttered as she sat up.

"Sort of, the Doc's in his office. Why, what's wrong?" James replied.

"Nothing, everything's fine, now," Jessie said,
Oh, are we gonna see what's happening in action?
A few minutes later Tani started to wake up. She sat up. "Huh? How did I get here? Hey, why is those two lying dead on the floor? Doctor!" Tani yelled.
NOPE
Gotta love the commitment to telling everything. It seemed I was deathly allergic to writing people fainting/collapsing, or even writing that someone's lying on the floor. It's okay if someone says it.
The Doctor rushed into the room. He nearly tripped over something. He looked down and he saw Jessie and James unconscious on the floor.

"Oh, this is getting annoying," the Doctor moaned.
INORITE?
"Tani has regained consciousness but I've just found Ensign Taylor and Crewman Rex unconscious on the floor," the Doctor said.

"Let me guess, James is in a coma now."

"Lucky guess, Captain," the Doctor replied as he scanned James. "He is also starting to show signs of brain damage."
Most of Spirits is characters explaining to another what's happened only a few lines ago.
"What brain?"
oh snap. Too easy.
"I am on my way, Doctor."

Sickbay, five minutes later:
If she walks "into the room" I'm gonna give up and have yet another coffee break, come back and shut down these rereads for a month. I'm surprised I haven't gone grey yet reading this crap.
Sickbay, five minutes later:
"I think I can explain the comas and the patient's brain damage," the Doctor said.
MY GUARD STILL ISN'T DOWN. NICE TRY
"He never seizes to amaze me," Tom muttered.

"I believe that an alien entity is involved," the Doctor said.

"Is this explanation going to include technobabble?" Tani asked.

"Lots of it," the Doctor replied.

"Pass," everyone said. The Doctor sighed.
Mild laughter.
"Well I'll try to say it as technobabble less as I can. I believe Tani, Jessie and James fell into comas when the alien entity entered their brains," the Doctor said.

"So why did Tani and Jessie fall unconscious?" Kathryn asked.
WHAT?
HE JUST TOLD YOU
"I believe that happened when the alien swapped bodies with it's next host," the Doctor replied.
WHY THE DISTINCTION? THE HOST ALREADY FALLS INTO A BRIEF COMA WHEN THEY'RE TAKEN OVER, WHY WOULDN'T THEY FALL UNCONSCIOUS DURING A TRANSFER? YOU'RE JUST PICKING HAIRS HERE JANEWAY AND I'M NOT AMUSED
"No, everything went blank and then I woke up here. I saw James and Jessie on the floor so I shouted for you," Tani replied.
YEY MORE RECAPS
"See? You don't remember going into the jeffries tube near Engineering and you don't remember Neelix's attempt to get you into coffee," the Doctor said.

"You what? I don't remember that," Tani muttered.
Okay, the possessee said the "nowt", I'm aware of that, wise guys. Explain this copied "you what" from Jessie? That's the real proof of the pudding right there. Yeah she doesn't remember what you said but she remembers Jessie's slang before she attacked. TOLD YOU, JEALOUSY FIGHT DISGUISED AS MORE. TANI'S REALLY TRYING TO COVER HER TRACKS
"That's my point. You don't remember those things because the alien was controlling you," the Doctor said.

"This is beginning to make sense," Tom muttered.
She's just saying she forgot. Trust me. She wrestled with Jessie for a bit, the winner accidentally knocked themselves out in the tight place. James found them. OH LOOK I'M RECAPPING IN A TOTALLY "ORIGINAL" WAY. When Jessie woke up, relieved to see James with her "I'm okay now," Tani leapt over to attack her again in a jealous rage. James did his self sacrifice routine from Holo Q and jumped in between them, got knocked out instead. Either Jessie versus Tani Round 2 commenced, or James knocked Jessie over during his fall. Tani quickly lay down and pretended to wake up from her coma.
Why else do we never see the actual falls? Tani's initial pass out was a ruse so she has an excuse to do all this. If we saw them all, we'd know the truth.
TRUST ME, I WROTE THIS. FORGET THE REST OF THE EPISODE. THIS EPISODE IS VERY CLEVER
"Do you think the same thing happened to the people on the planet?" Tani asked.
I'M ONTO YOU
"What about James?" Kathryn asked.

"He'll have to stay behind a force field until I can get the alien entity out of him," the Doctor replied.

"Wont he suffer more brain damage the longer the alien is in him?" Kathryn asked.

"Yes, that's why I have to work quickly. I'll need assistance, Mr Paris," the Doctor said.
Phew, the forcefield will thwart whatever Tani has in mind. Good idea.
Sickbay, one hour later:
"Doc, the damage to his brain is too high. If we don't get the alien out soon, the damage will be irreversible," Tom said as he worked at a console.

"No worries Mr Paris. I am close to a solution," the Doctor said.
Of course you are.
James was still behind the force field but he was now awake. "That's what the other people said. This is boring, can you let me out now?"

"No, what would be the point in that?" Tom asked.
So threatening, much shudder. Villain good.
"Mr Paris, do what he says," the Doctor said.

"Doctor, why do you want me to do that?" Tom asked. The Doctor walked through the force field. James moved away quickly.
UM
"This is a stupid idea," Tom muttered. The Doctor quickly put a hypospray to James' neck. Tom gave the Doctor a puzzled look. The force field went down. Suddenly Tom and James collapsed.
WHAT
"Hmm, that worked perfectly," the Doctor muttered. He knelt down next to Tom and he put a hypospray to his neck. He could tell that Tom was in pain but there was nothing he could do about it. He pressed his comm badge.
NO REALLY, WHAT?
"I've done it. I quickly put a virus in James so the alien entity was forced to leave his body. I've injected it's next host with a virus that will kill it," the Doctor said.
UM, SO WHY COULDN'T YOU GIVE THAT VIRUS TO JAMES? YOU ALREADY GAVE HIM ONE. I'M SO LOST
I'm reacting but I'm well aware of the stupidity of this scene
"Oh, oh," Tom stammered, a light bulb switched on his head. "What if we infect him with a virus. It'll have no choice but to leave him. Then somebody nearby goes up to him, also infected, gets infected too and as it's still moving the chairs around, dies before it can find someone else."
Yeah, this is how I address the stupid in my reboots. Deal with it.
"Why didn't you just inject James with that virus?"

"The alien entity was in his brain, the virus would cause a lot of damage that way. I determined that the alien entity enters it's next host through the left arm. The virus will not cause as much harm when the alien entity is in the arm. Oh and the writers wanted to be nasty to Tom again," the Doctor replied.
OH OF COURSE
BUT NO, WHAT? HANG ON. REWIND
I determined that the alien entity enters it's next host through the left arm. The virus will not cause as much harm when the alien entity is in the arm.
MORE!
"This is a stupid idea," Tom muttered. The Doctor quickly put a hypospray to James' neck. Tom gave the Doctor a puzzled look. The force field went down. Suddenly Tom and James collapsed.
Why?????? It doesn't need to touch anyone to possess them, and I've got more gripes than you can imagine with that alone, so why couldn't it go straight to the brain? It was always left arm, wasn't it, you just couldn't write Tom stupidly walking over to James and being grabbed, could you? What was it, ran out of time, the implausible metre had already ran out? What?
Captains Log Supplemental: Tom is still in Sickbay recovering from his injuries...

"Bwahahahahahaha!" Raichu's voice laughed.

"Raichu, she's still doing her log," Marill's voice said.
OH, AS IF SPIRITS WASN'T BAD ENOUGH
"Fair enough. I'll join in the evil laughter," Marill's voice said.

"Bwahahahahahahahaha!" they both laughed.

Excuse me, I'm doing my log. Will you writers laugh evilly somewhere else. Anyway, Tani, Jessie and James have recovered from their ordeal and they're back on duty. Wait a minute, Tani doesn't have a job, I'll have to do something about that.
Heh heh. When the writers cameo is a little funnier than most of the episode's attempts at jokes, that were stolen anyway, then that's a sign you shouldn't ignore.
Though the Tani no job bit was the highlight here.
"What was it like being possessed?" Morgan asked.

"I don't remember," James replied.

"Neither do I," Jessie and Tani said.

"Fine. Lets talk about something else," Morgan said.
I bet she huffs after this, thinking "meanies not sharing". Not the brightest is she?
"Oh yeah, I was suppose to tell you, Tani, that the Captain has decided what your job is on Voyager," Triah said.

"Oh god! What kind of job?" Tani asked.

"A mild female version of Craig. Except you fancy James more than anyone else," Triah replied.
UM, STALKING JAMES IS A JOB?
I mean HAHA
Yeah, if Janeway officially approved of this then something clearly hasn't been decided yet. But I knew that *cough* if you know the spoiler you know what I'm referring to, if not ;) *cough*
"Oh, that's not so bad because I already like him," Tani said. James looked terrified.
Yeah I'd be too.
"Oh yeah Morgan, your role in Voyager's been worked out to. You're Craig's love interest," Triah said.

"You what?" Morgan muttered.
NO. I DISAPPROVE OF THIS 100X MORE
MORGAN HAD A CLEAR ROLE IN THE SERIES LONG BEFORE CRAIG EXISTED. IN FACT, SHE IS THE SERIES. FU SPIRITS YOU SEXIST PIECE OF S$$$
"No, not in the way you think.
Er, what should we think?
You're just the character that Craig drools on a lot and you're his only friend. Not counting James of course," Triah said.
THAT'S NOT WHAT LOVE INTEREST MEANS. JUST???????
Sexist crap count: 4 - 1 for each character it offends;
1) Yep, offensive to Morgan by reducing her to eye candy for Craig. When instead I know full damn well that she's the heart of the series. It's also a common sin a lot of fiction does; make the female character only the love interest.

2) Reducing Tani to be a sex pest when the same line already admits the series has one in Craig. SUPER

3) It isn't said literally, but James is only there to be drooled over too. Like Morgan, he's reduced to being eye candy, since Tani doesn't know him I doubt she fancies his sparkling (multiple) personalities.
Am I taking Fifth Voyager too seriously? Yeah a little bit, but this isn't that funny so claiming it as satire isn't going to do it any favours. I think by Season Two I did notice I literally did make Tani's only role this, and so gave her a new arc. It's too bad that arc was more destructive than the JAMES IS HAWT one. Sigh.
"The main question is, what's your role in Fifth Voyager?" Jessie asked.

"Er.. I don't know," Triah muttered.

"We may never find out," Tani muttered. Dramatic music begins and then fades away a few seconds later.
I like this ending. It's too bad the rest of the scene taints it. You're welcome to think I overreacted. I probably did. I didn't when I rebooted the scene, I reacted enough to alter it quite a bit. I dunno. I see this a lot. Women or men will complain that a woman being reduced to pwetty arm candy is dehumanising, and mostly men (sorry! but I've seen some s$$$ the last few years) will whine that they're overreacting. I'm offended for James' sake too, so I've got the "it happens to menz too" comeback thwarted in advance.
It's offensive to me because Morgan already has a clear characterisation (at least in my head at the time) and storyline that doesn't involve Craig. James has many character traits, some of which will be used in future seasons, and also has hints that he's involved in Morgan's storyline. And Tani, it's not good but she was put into the series for Morgan's sake, to be a friend, an opposite. This James thing was because I probably found his fear of flirty women hilarious (groan) and wanted a permanent fixture so he'd keep doing that. HILARIOUS.
These reviews are getting longer and longer. It's usually the bad ones. At least the next one I'm doing is Voyager Conspiracy. I could do with a laugh.
##############
Well let's see how everything tallies up.
Negatives:
1) That opening. It has nothing to do with Spirits, doesn't set up the characters involved until Tani starts crushing on James (so yeah we can do without the Pokémon exposition, it adds nothing). POINTLESS AND ANNOYING. It's telling that I forgot about the so called numerous powers in quadrants. Sheesh.
2) The fanfic rip off scenes. It was clear that I wanted James and Jessie to do something. I dunno if they had a role in Spirits until I gave up stealing that fanfic and chucked them into the plot. I'll wager that I didn't, and it was an excuse to take advantage of the Tani crush scenes.
3) Kiara and Naomi on the awaymission. It's no Mirror Universe stupid, but it's pretty damn close. Morgan and Tani shouldn't have gone, let alone those two!
4) The Tom Geordie rubbish. All I can think of for that is I was setting up the James (or Jessie) possessed and Tom being possibly next. I doubt it though. Whether or not that's the intention, Tom being aware enough of Newcastle (and Sunderland) to make fun of James and Jessie is reaching IMO.
5) Spirits itself is clearly rushed. It barely gets the chance to get going and before you know it, it's over. There's potential there and it's wasted. The story spends most of the time recapping what's happened. It's pretty annoying.
6) HAHA Tani's role in the series is to drool over James. He's clearly not happy about it, it's a triggering issue with him BUT HAHA. Morgan's role in the series is not to be the reason the series exists, or to be the catalyst (spoiler ahoy!) or anything but the girl Craig wants but never gets. Yet she's still his love interest despite not wanting him. I forgot to mention she's 15 and future Kiara, the 2 year old. HAHA
7) Reboot kinda does this too. Original Spirits does not really explain why the planet is deserted. It is left for you the reader to assume the alien possessed everyone for a few minutes to kill them and move on as that's all the episode gives you. The story was originally meant to be the first look at the Tolg, as Timeline technically didn't really tell you much about them. It wasn't meant to be direct about it. But instead they're not mentioned by anyone and Timeline only had the "you will be zombified" line which can be easily missed or taken as a joke. You were not meant to know for sure but still suspect the Tolg. Without a mention of them is laughable. It's embarrassing really.
It's not really spoilers if Spirits doesn't mention them. From what I remember of the initial idea for Spirits, the Tolg were at the very least responsible for the no/lack of bodies. They took them away to assimilate. The ones left were the infected ones, brain damaged and possibly possessed, why would they?
I don't remember if the Tolg actually wiped the planet out though, it's possible they stumbled across them and got "lucky". Since I don't remember for sure, I'm obviously not gonna commit to either version and that's why the Reboot version didn't either. I should've picked one, since again it's never brought up later, but I do like stories where the "heroes" don't figure everything out and are left with some mystery.
8) Voyager have no reason to stop here. No distress call (which I'm sure was the intended reason, only it was an ancient one and they didn't know that till they arrived), no need for supplies until after they said "duh why are we here?" It's very lazy, especially when I was so sure there was a reason in the plan.
9) The whole virus plan. It makes little sense. It was obviously an excuse to hurt Tom. HOWEVER, I do recall that he was planned to be possessed in the original notes and that he'd be the final one. I think it was written the way it was to hurt Tom AND because I was rushing near the end. Usual story really.
10) Speaking of possession, we don't really get a sense of what the alien is like or its motives. It acts enough like Tani, not that it needs to try much since she's new, to find a new host. Yeah the brain damage was probably the reason, but the speed at which it jumped was daft. James apparently was able to be possessed for an hour before it was critical, yet it stayed in Jessie for less than a minute. The Reboot kept the chain of events the same, but since I couldn't remember for certain, I chose a possibly new reason for its motives. When it was in Tani it did originally want James after all, "you'll have to do" it said to Jessie. It wanted him or someone like him and that's what I went with there. Apart from that scene in the Jeffries tube, you are left with zero hints as to what it's doing or its wants. It's just there causing mischief.
Positives:
1) Morgan's teen bravado over seeing dead rotting bodies quickly turning her into a shivering EEEW wreck when she gets her wish, is spot on IMO. It isn't forgotten about either, it's something that stays with her for a while. A nice bit of character development and humanises her a bit, which Timeline failed to do.
2) If written better, the scene with Tani and the cupboard door could've been quite creepy. It wasn't bad for its age, though so I'll give it that.
3) Related to 1 I suppose; Morgan finally gets some personality in this. She's got some funny ideas at what being brave means, probably trying to emulate her badass mother (suck it, this is canon for this review only so :P ), a little naive because of her upbringing, sometimes a little scatterbrained (she says no constantly and then agrees to babysit Kiara without realising what she was saying no/yes to, the oh I knew that to the decomposing bodies though that's likely shared with the naive bit), and is trying her hand at the one liner comments. They're not great but I know she'll learn. It's a start.
4) I like that the alien knew enough about Jessie to try and lure her out of the Jeffries Tube with a makeup bag. At least I assume that was its intention. If so it's funny to me that James takes the bait instead because Jessie's paranoid/jealous about Tani and so won't leave her with him, which is suffocating to him being piggy in the middle. THIS IS ALSO CANON, SUCK IT. MY SERIES
5) Alien Tani tries to shame James into not going for the bag because "a boy looks silly carrying a (makeup) bag", but James shrugs it off as he doesn't care. He's not insecure about "ruining" his so called masculine image or sexuality, and will bloody get it and not hide that he's carrying it cos as Reboot James says "it's not gonna make your bits drop off, grow up". He's so in character here it made me smile. It temporarily made me forget about his antics in the fanfic rip off scenes earlier.
I really think we need more male characters with this particular trait. Toxic masculinity's a big thing, and IMO it's bad for both genders. The thing is a female writer of this particular male character, even if FV was well known enough, probably wouldn't be taken seriously. James would be seen as a Fantasy/Dream Nice Guy and it doesn't help that woman keep falling/drooling at his feet. I think I've said more than enough on the matter. Let's rate this thing.
Marill's Rating: 5/10
Exclaimed Count: 2 (139)
Muttered Count: 55 (360)
Motto Count: 0 (11)
Sexist crap (against my own gender) count: 4 (14)
Jessie's Sin Points: +1 (7)
Morgan the Sue Count: 0 (2)