Marill Re-Reads Unforgettable
Here's the stats so far.
Exclaimed Count: 39
Muttered Count: 37
Motto Count: 4
Sexist crap against my own gender count: 1
Now Unforgettable is one of the rare highlights of Season One for me. That's not to say there aren't any problems with it, there are plenty. I looked through it a few years ago for the reboot, all the way through unlike the previous lot, so there shouldn't be as many surprises in this. We'll see.
Please Note: I'm still figuring out the quickest way to quote the episodes. Right now I'm copying, pasting, indenting (yes I know I can format later, but it's harder to find all the quotes like that, it's better to at least indent as I go), going to the next line, fixing the indent, changing the font back, highlighting all the quotes in yellow when I'm done. It's tedious. I think with the exception of Test of Time since that's already done, I'll be keeping to the same font I'm using here and choosing between yellow font or indent, not both. Whatever stands out the most. If the style changes randomly, it's probably because I've accidentally missed one during editing.
Okay here we go.
##############
Triah walked into the Bridge. The atmosphere was normal. Jessie and James were arguing at the Engineering console, Tom and Harry were talking at Harry's console, Kathryn was in the Ready Room, Chakotay was in his chair, Tuvok was working at his station and Kiara was bugging Craig at his station at the Science console.
One crewmember was picking at his itchy butt at the backstations. A woman was trying desperately to pick the boogie out of her nose. Another crewmember was standing around. Yet another was missing since they were sitting on a toilet elsewhere. No one cared.
"You have to clean that mess up before I trip over and kill myself!" Jessie yelled.

"Why don't you stay clear of the mess then, I don't wanna see you get hurt," James said.

"Oh thanks for your concern," Jessie said sweetly.

"You're welcome," James said.
We're only 6 "paragraphs" into this and it's 100x better than Bobble Match 2001.
"In that case, get rid of that bloody mess!" Jessie yelled.

"But it's part of my bachelor hood!" James yelled.
Spoke too soon.
I dunno, the line's probably okay but I still don't think bachelor and James go together, like pineapple on a pizza.
"Why don't you get married to Jessie then," Tom muttered. That sentence was his undoing, a tricorder flew into his face.
Haha, I love the tricorders as weapons re-occurring gag. There's a reason I still use it. Too Far Gone is an instant classic for that alone IMO.
"Very small brain, but big mouth," Harry muttered. Triah walked into the Ready Room. The Bridge shook violently.
Ack, everything's wrong here.
Harry's line is stolen from someone, can't remember who. Think it was Brock.
Triah randomly walks into the Ready Room in the same paragraph. DON'T YOU KNOCK!?
The bridge then shakes, also in the same paragraph.
"Commander, I'm detecting weapon signatures," Harry said. Tom slowly walked back to his console with a tricorder mark in his face.
Meh, I can forgive this because of the image I got of Tom's sorry for himself walk off.
"I don't know, there's no ships in the area," Harry said. Kathryn and Triah walked onto the Bridge. The Bridge shook again.
WHY DOES TRIAH GO TO THE READY ROOM? WE'LL NEVER KNOW, WILL WE? NEVER!
Seriously, she has no reason to be on the Bridge. I dunno if she's even in the rest of the episode. It has no point whatsoever.
"That appears to be accurate, Commander, there is indeed two cloaked ships only two thousand kilometers off our starboard bow," Tuvok said.

"One cloaked ship, don't you mean," Tom said. Everyone turned to the viewscreen as one ship decloaked.
No I don't, because you said this before it decloaked, you psychic d$$$
"There is none now, the cloaked ship has been destroyed," Tuvok said.
I'm laughing because I think I kept this in the rebooted version. I was far less harsh with this episode than any other, I'm sure.
"How?" Craig asked.

"It appears that it sustained too much damage to it's hull," Tuvok replied.
Well you see Craig. When two ships don't like each other they start hitting one another. Sometimes when it hurts too much, the loser goes kablooey and life goes on. For the winner anyway.
"Voyager, is that you? I need help...they're after me..."

"We've lost the link," Harry said.

"How do they know who we are?" James asked.
We really need to paint off the name of the ship. It takes some of the surprise away.
"We may as well find out, Chakotay lead an awayteam to that ship," Kathryn ordered.

"Yes ma'am. James, Tom, Jessie, you're with me," Chakotay said.
Welp, better take the two newbies. It's almost tradition at this point. I can't wait until Spirits comes along so Morgan and Tani can go wandering around a dangerous planet with no training all willy nilly, and no one bats an eye.
SEASON ONE!
At least James and Jessie are members of the crew and have (fake Marquis) ranks. It's just funny to me since these two are bridge officers who were never even on the radar until Craig was invited to their pop party.
"Is it dangerous on that ship?" James asked.

"Wimp," Tom muttered.

"Do you want a teddy bear, James?" Jessie asked.

"No," James muttered.
Bwahahaha, it's funny because James is the complete opposite of a wimp now. LAUGH DAMN YOU!
I try to tell myself that I'm not the only writer to do this. Introduce a character, dislike everything about him/her, completely revamp him/her, then turn them into the new version in such a manner that renders his/her previous self unrecognisable - or in my case not even canon. I'm not, right!?!
"Maybe she can be his teddy bear," Tom muttered. This time a stack of padds were thrown at him. He didn't have time to duck.
Heh heh. The good news is the denial is already strong with this one.
"What a big mouth," Craig said.

"Yeah, but his brain's still the same size," Harry muttered.
Okay Brock. What are you doing on Voyager? You look a little different.
Janeway makes the best decision she's made in the series so far, yes I know there's not much competition, and replaces Tom with Tuvok for his own safety. Jessie pulls James into the turbolift and appropriate music starts playing. Tuvok follows them and tells them to put the bobbles away.
What did you think I was gonna type? Pervs.
Chakotay, Tuvok, James and Jessie dematerialized
No. No! Bad Web Express spell check, bad Marill for doing a lazy spell check. HANG HEAD IN SHAME, NOW!
"There are no lifesigns here, Commander," Tuvok said. There was a loud noise near the left side of the room. Jessie jumped.

"You're not scared are you, Jess?" James asked.
I THOUGHT JAMES WAS THE WUSS
IF YOU'RE GONNA BE BAD, AT LEAST BE CONSISTENT!
"No of course not," Jessie said. Chakotay and Tuvok began scanning around the room. A support beam collapsed outside the room but it still made a large bang. She jumped again and she hid behind James.
SIGH
CUTE
BUT STILL SIGH
"I think this place is haunted," Jessie said in a shaky voice.

"Did you say haunted?" James stuttered.
OH THEY'RE BOTH COWARDS. EXACTLY LIKE TEAM ROCKET. OKAY, CARRY ON!
"That sounds like a ghost to me," Jessie said, she grabbed onto James' arm. Chakotay rolled his eyes.
NOW KISS
Sorry.
No I'm not, it's still there. I'd get used to this joke if I were you.
Seriously though Jess, wow, I figured with her violent drug-influenced rage later... oh wait never mind. Angry Jessie who can take care of herself doesn't technically show her face until another episode... she's meant to be out of character for the whole thing. Fine. That's why I never changed the reboot version all that much.
"Tuvok, is that you?" a muffled voice said.

"It knows us?" Jessie trembled.

"It must know my terrible secret. It'll never leave me alone until I confess...wait a minute I don't have a terrible secret," James said.
What's guest star Guybrush doing outside of Hunters? You failed dude, stop trying to slip into the episode disguised as James, you sneaky lovable goof.
Oh, it's another stolen line from Monkey Island? NM.
"A ghost stuck under a support beam, that's a funny thought," James said. He and Jessie finally stepped away from each other.
1) Haha, smartass James does exist this early. I wasn't imagining it. He's tame by current James's standards, but the building blocks are there. AND IT'S NOT A COPIED LINE. YAY
2) You mean Jessie finally stopped acting all damselly with James, making future Jessie cringe for all eternity. James was doing sod all with this. Though maybe his part in the FV version of the Team Rocket fear hugs (seriously, look this up) was edited out.
"James? That's you isn't it?" the voice asked.

"It knows me?" James said.
HAHA it. Burn Kellin.
"Okay, listen to me, when I give you the signal, I want you to climb out of there," Chakotay said.

"Okay," the woman said. Tuvok walked over to them. Chakotay tried to pick up the support beam, Tuvok helped.

"Now," Chakotay said. The woman climbed out, Tuvok and Chakotay let go of the beam. Jessie walked over with a tricorder and she started to scan her.
James stares at the wall and dreams of the good old prequel days that don't exist yet. The rest of his team and Kellin thank him for being a valuable asset to the team. Standing there and looking pretty isn't as easy as it looks, not that I tried. I'm not.
But seriously, he doesn't even try to help. There's a huge "support beam" on top of this woman, the more people to lift it the better, right? James stands there. Jessie does too, yes, but at least thinks to check her after it's moved. He simply does nothing. I'm not complaining. It's funny to me. Especially in hindsight now. He could've done it on his own. Did I fix this in the reboot, probably not.
"She may not be a ghost but I can't detect her lifesigns," Jessie said. James took off his combadge and he put it onto the woman's arm.
Oh my bad, he does do something. Still, job well done. I suppose that isn't completely sarcasm. They can't detect her, so James' commbadge (not combadge) would allow Voyager to get a lock. Clever boy *pats on head*
"Report Doctor," Kathryn said.

"I've tried everything, Captain, I can't scan her, it's like she's not lying on the bio bed," the Doctor replied.
You can tell I only watched Unforgettable once in full when I wrote this. That's still true. I skip the hell out of it.
"Tell me, is there any reason why you're not easy to scan," the Doctor asked.

"Our species is advanced, our genes don't show up on primitive alien scanners," Kellin replied.

"Is there anyway that you know of?" the Doctor asked.

"Just remodialate your scanning frequency to 2.67," Kellin replied.
Woohoo, the only recently discovered problem is solved. Let's never worry about it again.
The Doctor fiddled with his tricorder and he began scanning Kellin again. Kathryn walked over to James and Jessie.

"Could I talk to you two in private?" Kathryn asked. They both nodded. The three walked into the Doctor's office. "You two won't mind staying here and talking to our friend in there, will you?" Kathryn asked.
What she really meant to say was "could I talk to James in private?" and "James you won't mind blah blah", but she knew it'd be pointless since Jessie's been stitched to James' side and they're more than okay with not trying to snap the thread. It's easier to refer to them as a singular entity.
Kellin recognised James and Tuvok, Jessie was never even looked at. I call bull.
"No," they both said.

"All right, we'll tow her shuttle into the shuttle bay. Report to me when you get some information," Kathryn said. She walked out of the room.
Well that was anti-climactic.
Wanna know why? TRIVIA TIME: Remember James and Jessie's "aaah ghosts" behaviour on the ship? That was important. Note WAS. Somewhere between telling them to talk to her in private and the towing the shuttle comment, Janeway asked "wtf were you playing at on the ship you big wussies, what's your problem?" Then James explains that he's afraid of ghosts because of his dead dad haunting him.
The scene was deleted long ago because;
1) Test of Time explores the dad abuse storyline
2) The Fight was altered to include James and do the dead dad ghost thing.
It was a bit too much, and it was only the second episode James was in.
It also felt like forced exposition for James' backstory, and there's already too much forced exposition already.
The more you know, ey? These reviews aren't totally a waste of tim... yes they are. So much wasted time.
Anyway now all you get is Janeway ordering two new characters to do something, them point blanking refusing with no explanation as to why, Janeway acts like they said yes and tells them to report on the progress. It's written badly so at first glance I thought she replied to their no as "lol ok, that's cool. Bye." Then I noticed the report to me line which is basically Janeway speak for "tough s$$$".
"Hi, James," Kellin said.

"We're all a little confused, how do you know us?" James asked.

"Our species rarely interact with other races. Every person we run into loses memories of us a day after we leave them," Kellin said.

"I take it we were friends," James said.

"Putting it mildly," Kellin said.
PUTTING IT MILDLY, IF YOU KNOW WHAT I MEAN, WINK WINK NUDGE NUDGE HONEY BABY
"What does that mean?" James asked. Jessie backed away from the bed.
James is so clueless, but Jessie knows the drill. She's been demoted to second best friend. Sucks that.
"I don't want to rush you but since you asked I'll tell you, we were involved," Kellin said. Jessie collapsed. James went over to her and he knelt down. Kellin sat up. Jessie was still awake.
I don't want to rush you but we make out a lot, and other stuff. Wink.
Poor Jessie, that must've been awkward. They do everything together. Good thing their memories are wiped.
James went over to her and he knelt down. Kellin sat up. The Doctor blinked. Adult Marill's fingers hovered over the keyboard.
"Jess, what's wrong?" James asked. Jessie fell unconscious. The Doctor ran into the room from his office.
She was awake before, but not for long. Seemed a bit, pointless. Like most of the character action/placement descriptions.
"Her temperature is rising, I don't understand it, help me get her on the bio bed," the Doctor said. They both helped Jessie onto the nearest bio bed. The Doctor injected a hypospray into her neck. "Her temperature is returning to normal," the Doctor said.
THE FLOOR, IT BURNS
"What was wrong?" James asked.

"I'm not sure exactly, I'll need to run further scans, if I didn't know better I believe she might of fainted, but I need to be sure before I release her from Sickbay," the Doctor replied.
Jealousy level raises so high it makes her not faint. Okay.
"She collapsed when Kellin said that me and her were involved..." James said.

"What, you and Jessie?" the Doctor asked.
Don't be silly Doc, the preq... no actually never mind.
"No, baldy. Me and Kellin," James said.
Such a clever insult. Smartass James has left the building.
"Oh well, when Jessie wakes up I'll release her. She must of fainted over the shock of you having a girlfriend," the Doctor said.
WELL I DON'T SEE ANY OTHER POSSIBLE EXPLANATION
"Hey! I intentionally try to avoid girls," James said huffily.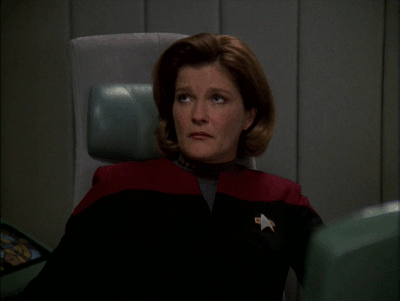 Has he noticed that Jessie looks and sounds like a women yet? Shhh, don't tell him!
The line is actually in Season One-ese, I'm a bit rusty so it either translates to:
OMG HOW DARE YOU, JESSIE'S THE ONLY GIRL FOR ME. I'M NOT ALLOWED OTHER LOVE INTERESTS.
... or
HELP I'M A 5 YEAR OLD IN A GROWN MAN'S BODY, SEND HELP, SO ICKY
Either work just fine.
"What the hell happened?" Jessie asked.

"You fainted," the Doctor replied.

"Doc!" James exclaimed. Jessie burst out laughing.
Doooooooccccccccccccccccc stop, other not Jessie girls have cooties. I'm gonna tell my mummy on you! *stamps foot*
"You have a girlfriend!" Jessie laughed.

"No I don't, she must be lying," James grumbled.

"I'm not lying, James," Kellin said.

"Don't, if you say anymore I'll faint again," Jessie said.
I have nothing to say, just enjoy this quote.
"James, don't tell anyone about this, it's just as rare as Craig saying he was gay," the Doctor said.

"Shut up! C'mon, Jess, we'd better tell the Captain," James said. The Doctor gave him a hypospray.

"Here you'll need this just in case the Captain faints at your news," the Doctor laughed. James knocked the hypospray out of his hands and he stormed out of the room. Jessie followed.
We're not getting a good first impression on James here. Bobble thrower James is more mature than this.
At least Jessie's pretty chill about this other women thing, and with his behaviour in this scene, can't really blame her.
Do like the hypospray bitch slap though. The Doc should know better than to point a hypo at him, this is his usual response.
"I don't understand it Doctor, James is a nice guy why were you saying those things," Kellin asked.
Um: "Hey! I intentionally try to avoid girls."
Lines like this is a good example. Also gallons of pop, party more than usual, BOBBLES!
I could go on. He teased him like a child because he acted like one. It's not rocket science, it's not even the wheel science.
But no, the answer is really this:
"Kellin, everyone knows that he avoids having girlfriends because he has a crush on Jessie, obviously not anymore," the Doctor replied.
SECOND EPISODE. THIS S$$$ IS REVEALED IN JAMES AND JESSIE'S SECOND EPISODE!
We don't get a chance to really get to know them. We don't get much to see this for ourselves. IN FACT, Jessie is the one acting a little like she does, not him. She's the one doing the denial tricorder/padd throwing, the hiding behind him and holding his arm, and the fainting at other women news (yes yes I know that's not the reason, but we're not supposed to know this yet).
You don't get to read and figure this out on your own, theorise and whatnot. You don't even get a chance to think about shipping them together or separately with other characters. The Doctor lays it on thick immediately and states it as a fact. And there's more of this to come.
I mean fine, it's impressive I actually did this at all considering my "couple stuff is only gross if I write it" attitude back then. It doesn't make it good though. The Doc could've been coy, said it as if it were his opinion only, reworded it so crush wasn't used or implied. Anything but this.
"No. It's hard to explain, Captain, if I had been involved with her I would still feel something for her but I don't," James said.
Hmmmmmmm. A dig at the original Unforgettable, or actually an interesting point worth thinking about? What would happen if you forgot someone you loved? Would you still feel for them, or is that all gone once the memory's gone? Lust/attraction probably would if she/he's looks were the first to catch your eye, I guess, but I REALLY DOUBT James was talking about that. Past or present day him doesn't think like that, and he definitely wouldn't voice it to Janeway and Jessie. Haha awkward in so many ways.
"I understand. Jessie, what do you think?" Kathryn said.
Translation: "Jesus Christ Jessie, do you ever leave him alone? Why are you here? This has got nothing to do with you. Oh well, since you're here let's get your very wrong take on this."
"It seems a bit unbelievable, I mean, James with a girlfriend. He's avoided girls who've asked him out since junior school," Jessie laughed.
Ho boy
1) Stop laughing at him. He's your best friend and you're laughing at him when for all you know he's asexual, gay, and/or put off from dating because of some trauma (which you'd be aware of). That's... that's horrible. I know I was being a bit harsh earlier, but that was mainly because of the huffy comment of avoiding girls all together, not at his trauma I know he has even back in Unforgettable. I would instantly disown a friend if they did this to me, I nearly did disown someone for thinking people like me were freaks and pointless (they claimed not to know they were insulting me with this).
Jessie should be on his side, not joining in the cruel playground-esque laughter. This isn't the Jessie I know. Reboot fixes the scene so she is. Much better.
2) Asked him out since junior school. Okay, I remember two incidents, both involving the same girl. She didn't ask him out either. One day I'm gonna have to show/talk about this part of James' history, as I doubt the series will ever show the whole thing.
In a nutshell, I dunno what Jessie's talking about if it isn't that.
3) One of the reasons James befriended Jessie was because she was a girl. I'm sorry, it's not stated anywhere in the series (I think!), but it's the truth. The only males in James' early childhood were either abusive assholes who belittled everything he was, or a doctor who'd heal his wounds but never try to stop him from getting them. He doesn't like or trust men, and he includes himself in this. If Jessie were male, he probably would've avoided talking to her/him.
This is definitely true even as far back as Unforgettable. His backstory had already been thought about, even if some of the proof is in deleted scenes. His father's abuse, his father supposedly haunting him. Jessie mentioning she's known him since junior school. The girls since junior school being interested in him, BADLY worded. So yes, it's vague but it's there.
This whole "avoiding girls" is a load of bollocks. He avoided boys. What he is, is a straight man whose not interested in dating right now, AND YES the Doctor nailed it that James is only romantically interested in Jessie, but he's still not actually interested in doing anything about it. It's simple. How can I f$$$ this up so badly???? It being his second episode is no excuse, the planning had obviously been done already, it's there.
ANYWAY
"Oh, tell the whole ship," James muttered.

"Oh c'mon James, it's nothing to be ashamed of. It could be worse, you could of been just like Craig," Jessie said.
James is embarrassed about Jessie's airing of dirty laundry that isn't even true, and rightly so. Jessie finally snaps back into character and tells him "it's" nothing to be ashamed of.
Bearing in mind the episode's been very dodgy about what "it's" is. The Doc's saying James is friendzoning himself forever, James accidentally outed himself instead of saying instead "I just don't want to date anyone yet, STFU!", Jessie's hinted that he was a girl magnet in junior school with no context so it means nothing. No wonder Kellin's confused. I'm confused... and annoyed.
The mention of Craig brings us to a meanwhile and I'm suddenly very forgiving of the make fun of James' orientation and lifestyle scenes.
"To protect Voyager from devastation," Marill said.

"Protect Voyager later, here comes Craig!" Raichu exclaimed.
YAY CRAIG
It counts for trying.
Motto Count: 1
And ohno, Craig is here to hit on us, the writers. What could us writers possibly do to stop one of our own characters from hitting on us? Hmmmmmmmmmmmmmmmmmmmm. I might need to sleep on this one.
"Er...Raichu...Morgan," Raichu stuttered.

"But Morgan's the name of that new character," Marill said.
Oh yeah, cos every person in existence has a different name. No one ever has the same name as another person.
STFU MARILL
"Are you available tonight?" Craig asked.

"No, I've got a date with H from Steps," Raichu stuttered.
WHAT?
"Who's H?" Craig asked.

"Er...a singer and a Fifth Voyager actor," Raichu stuttered.
Oh well that clears up the "when did James and Jessie get their new actors changed" question. That's not the point though.
WHAT?
"I can sing better than him," Craig said. He started singing the Lion King 2 song 'Love Will Find A Way' very badly. Marill & Raichu shot off down the corridor.
WHAT?
"Team Fifth Voyager's blasting off again!" they both yelled. A little kid ran up to Craig.

"Have you seen two girls, they were babysitting me but they said something about writing an episode and they disappeared," the kid said
I can't make sense of this either kid, what makes you think Craig will?
Craig uses the kid to get him a date with Raichu and the meanwhile ends.
"Why would she lie about us being involved?" James asked.

"I don't know, maybe she fancied you so she came back and said that you two were involved to make it happen," Jessie said.
Hahahahaha, that is too stupid to be true, even for FV. Doubt it.
James, Jessie and Kellin were sitting at a table eating what Neelix called food. Craig walked in and he sat down at their table.

"Why hello there," Craig said to Kellin.
COLD SHOWER ALERT
"Sickbay to Kellin."

"Yes?" Kellin asked.

"Please report to Sickbay for a check up."

"I'm on my way," Kellin said. She stood up and she left the room. Tom & Harry walked up to the table. Craig started after Kellin.

"Craig?" James asked. Craig jumped and he turned around.
But she's only just left Sickbay...
And Craig, seriously COLD SHOWER. GET ONE. Whatever happened to you only liking brunettes and black haired girls? Kellin's blonde. Any will do, ey?
"You know Craig, getting involved with the opposite sex can be dangerous," Jessie said.

"Yeah, that's why I've always avoided it," James said.
AAAAAAAAAAAAAAAAAAAAAAAAAAAAAAAAAAAAAHHHHHHHHHHHHHHHHH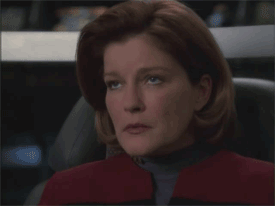 UNFORGETTABLE, YOU WERE THE CHOSEN ONE. YOU WERE SUPPOSED TO BALANCE OUT THE CRAPPY SEASON ONE EPISODES, NOT JOIN THEM!
Sigh. First, these two lines are slightly altered from Pokémon 2000. Who says it? CARE TO WAGER A GUESS?
Secondly. Why is Jessie lecturing Craig like this? It's just so... weird.
Thirdly. James' line is telling, in more ways than one. Pokémon 2000's English version "yes and that's the kind of trouble I stay away from" was probably only written to add to the "haha James is gay haha" hints his voice actor liked to pretend was canon. Forget the Japanese originals' intention, big headed fool. FV wise, I never considered making him gay, especially with the "he has a crush on Jessie" line earlier being proof, so all the line does is make people go there. Again. And it'll look like a joke.
Unforgettable isn't much better than the episodes before it. It also craps on my original plans and intentions, all for a stupid joke or two. What's worse is that Unforgettable was definitely planned after the marbles loss that inspired Aggressions Part 2, which proves to me that I hadn't fully lost it (see Reboot Unforgettable for what the episode should've been) but as soon as I sit down and write it I take a dump on it anyway because HAHA JAMES ISN'T GAY OR ASEXUAL, BUT LET'S MAKE IT SEEM LIKE HE IS AND LAUGH. THIS ISN'T OFFENSIVE AT ALL HAHA.
siiiiiiiiiighhh, let's move on.
"You two don't need the opposite sex because you've got each other," Tom said.

"WHAT DOES THAT MEAN?" James and Jessie yelled.

"Ohno not that stupid Pokémon Movie 2000 joke again!" Raichu's voice moaned.

"What's wrong with it, I thought it was funny," Marill's voice said.
THAT'S A LIE. I DON'T. YOU'VE RUINED IT
AND GEE, MAYBE I SHOULD MAKE A LIST. I STARTED TYPING A LIST OF "NOT MY MATERIAL" BUT I GOT BORED AND DELETED IT. MY COMMITMENT TODAY IS LACKING
"Taylor to Sickbay, Doc you'd better get up here, Tom needs medical assistance," James started saying but Jessie had already thrown James' combadge away.
Yeah so this happens after the opposite sex joke theft.
She kicked Tom countless times in the head when he fell to the ground after countless kicks in the legs. She ran over to Neelix's kitchen and she stole a knife and she ran over to Tom. James grabbed her right arm with his left hand but that didn't stop her. Her left arm took the knife.
Um
James tried to pull her away from Tom but he tried to hard and she fell over taking him with her. She dropped the knife and it fell right next to Tom's head. Security arrived at the last minute. Tuvok walked over to Harry.
UM
"Jessie attacked Tom after another one of his smart allic remarks," Harry said. Tuvok looked over at Jessie who was lying on the floor next to James. James got up and he checked her pulse. Tuvok walked over.
UMMMM?
TUVOK IS SO COOL, KEEP ON WALKING OVER. THE CRAZY WILL EVENTUALLY GET THE HINT
"She's unconscious, we have to get her to Sickbay," James said.

"What about me?" Tom's pain filled voice said from the floor.
One day I'll talk about why Tom was chosen to be the butt monkey, even with Seven's later abuse.
Today's not that day.
Here's a preview though: he's a pig, and so are you. Truer words were never spoken, and she married him anyway. Even after his rather ignorant idea of a first date with her which involved batleths and shouting at her "why didn't you like it, you're Klingon har har". FU Tom.
"Next time Mr Paris, keep your remarks to yourself, next time there might not be anyone to stop her from killing you," the Doctor said.

"Thanks Doc," Tom said. Meanwhile B'Elanna was arguing with James.
Victim blaming!
"Why does your witchy little girlfriend keep attacking Tom, she could of killed him!" B'Elanna yelled.
Ho boy, this is funny for all the right reasons, but not the ones I intended originally, which makes it even better.....
"Three things. One, she's not my girlfriend. Two, Jessie's not a witch! Three, you're smart allicy boyfriend does nothing but annoy us, I'm surprised Jessie has lasted this long!" James yelled back.
1) Hmmmmmmmmmmm. We gotta make sure James really isn't dating Jessie, or anyone, or may be gay, or weird for being asexual. Gotta go down with this ship until he finally confirms something.
2) Hmmmmmmmmmmm? pfft hahaha
3) This is the only thing you really "needed" to mention. 1 & 2 are nitpicky. You're trying to piss B'Elanna off with this surely.
"Why did she go unconscious?" James asked. The Doctor closed his tricorder.
"She probably couldn't stand to hear anymore bad English. Something to think about."
"There's an alien substance in her blood. I estimate it'll kill her within a day," the Doctor said.

"What!" James exclaimed. Kellin walked over to him. Kathryn walked into Sickbay.
At last an exclaimed worthy of the title.
WALKED WORD COUNT ANYONE? NO, TOO MANY COUNTS ALREADY!? YOU'RE NO FUN!
"Will someone tell me what happened," Kathryn said.

"Tom finally made Jessie crack, she attacked him. Harry called security and James managed to stop her but afterwards she lost consciousness," the Doctor said. Tom looked innocent.
PREVIOUSLY ON THE LAST SCENE YOU'VE JUST READ
"I knew this would happen any time soon, I hope you learned your lesson Tom," Kathryn said.
MORE VICTIM BLAMING
"On another note, someone has intentionally injected Jessie with an alien virus. It'll kill her in twenty three hours," the Doctor said.

"Who did it, Doctor!" James asked angrily.
Oh yeah, perhaps I should've mention this first. It's not important.
"Keep me informed Doctor," Kathryn said and she walked out of the room. The Doctor put a hypospray to Jessie's neck. He walked into his office.
Walked is the just of Season One. Now that I've pointed out that it's overused, you'll always notice it and it'll bother you.
"Kellin, did anyone inject Jessie with anything during your last visit?" James asked.

"Yes, I'll tell you in private," Kellin replied and she walked out of Sickbay. James followed her.
Yes this seems like a pretty good idea. What could go wrong?
As soon as she said yes, you should've demanded the answer right away and/or called everyone back. But no, she only wants you to know and that can't be fishy, can it? James is lacking in common sense.
"Who did it?" James asked.

"I did," Kellin replied.

"What! Why?" James exclaimed.
I DID NOT SEE THIS COMING
"I'll tell you if you sit down," Kellin said. James sat down at the other end of the couch.
WHAT WHY!?!?!?! I'll answer that if you sit down like a good little boy. Oh, ok *plops his bum down*
Oh and why do I keep calling it a couch? SOFA, SOFAAAAAAAAAAAAAA!
"You know when I said we were involved, well it's not true. I loved you but you didn't even care," Kellin said.
OH S$$$ WHERE DID I PUT MY TINY VIOLIN?
"What did Jessie have to do with it?" James asked.
That is the first thing James says after Kellin confesses love for him, hinting that she already told him before and didn't give a crap. ICE COLD BABY! Though this is after she tells him Jessie's dying is her fault, so it's deserved.
"I believed that the only reason why you didn't even try to return my feelings was because of your friendship with her.
*REALLY BAD VIOLIN PLAYING, WINDOWS CRACK*
Even that little kid, Kiara,
OH KIARA HASN'T BEEN IN THIS, BETTER MENTION HER SO WE DON'T FORGET SHE EXISTS. THIS IS WHY TRIAH WAS IN THAT BRIDGE SCENE, WASN'T IT. OMG!!
knows that you're in love with your room mate," Kellin said.
*VIOLIN SCRATCHES AND DROPS TO THE FLOOR*
Wellllll, that happened.
It comes out of nowhere (as said before we're only told this, Jessie's feelings is the only one shown) and it's in the second episode, BUT MY GOD! STUPID CHILDISH MARILL WHO CAN WATCH AND HOPE FOR THE COUPLES SHE SHIPS TO KISS ON TV, BUT GETS ALL EEEEEW GROSS WHEN SHE WRITES IT HERSELF, MANAGED TO GO OUT AND SAY JAMES IS IN LOVE WITH JESSIE WITHOUT MAKING A JOKE OUT OF IT? IN THEIR SECOND EPISODE.
"Did you know Tom is in Sickbay because he made a remark about that?" James muttered.

"Yes, why?" Kellin said.

"You're lucky I've got good restraints and that Jessie's not here," James muttered.
OOHHHH YEAHHHHHHH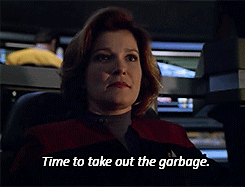 Okay, if he said that because of the attempting to kill Jessie stuff, then BADASS MOMENT OF SEASON ONE AWARD GOES TO JAMES. BUUuuuuuuut... he says it because Kellin's only told him what he "probably" already knows and doesn't want to accept. It's an extreme reaction to basically answer that with "you know, I'd beat you up if I didn't have a good temper (lol) and Jessie wasn't here to see me do it."
It's not what the line means, mind you, it just looks like it. The original meaning of the line and I'm 100% sure on this was; "You're lucky that you're talking to the nonviolent one (lol again), Jessie would flip out if you said that to her."
I rarely say I'm 100% sure on anything, so... there you go. Not badass whatsoever - aaaw I ruined it. He's still mad about being called out on it though.
"But what I said is true isn't it?" Kellin asked.

"Get on with your story," James said.
IT'S OKAY JAMES, THERE'S NO HURRY. Yeah yeah I know, 23 hours to go isn't really a hurry but Jessie's still sick for that long. Not good.
FLASHBACK TIME
"I'd like to apologise for what I said about you, I didn't mean what I said," Kellin said.

"What did you say about her?" James voice asked.

"Nothing important," Kellin's voice replied.
I GUESS WE'LL NEVER KNOW, NOT IMPORTANT
"Er... are you in love with James?" Kellin asked. Everyone but Kellin would of seen the steam rising from Jessie at that moment.
HOLY MOLY
"Wrong! Ask another," Jessie said angrily.

"But I want to know," Kellin said.
Traditionally people have to wait a few more episodes before even getting shippy hints. Stop being so impatient Kellin.
"Remember the knock yourself out line, take it literally or I'll do it for you," Jessie said.

"Jessie, there's no need to be hostile, I just want yes or no," Kellin said.

"Well I want you to be burned alive in the plasma coolant tank, no one ever gets what they want, sadly," Jessie said.
OH SNAP TIMES INFINITY
"Please, it wouldn't hurt to answer my question, I won't tell anyone," Kellin said.
NONE OF YOUR BUSINESS KELLIN.
"I might ask you the same question," Jessie said.

"Yes I am, that's why I'm asking you," Kellin replied. Jessie turned to face her.
HE'S JUST A LOVE MACHINE, HE'S IN THEIR FANTASIES. GIVES THEM NO KISS FOR FREE. THEY'RE NOT FINE.
"You'd better not of tried anything or I'll put you in the plasma coolant tank myself!" Jessie hissed.
THEY NEED SOME JAMES TODAY, INSTEAD OF THIS COOLANT TANK. WHAT WOULD THE BORG QUEEN SAY
"I take that as a yes," Kellin said. Without Kellin knowing Jessie picked up a laser scalpel and she stabbed Kellin in the hand. She screamed in pain.
FATALITY! FINISH HER
"Now get out of here or you'll wish you'd never been born!" Jessie yelled.

"Looks like Jessie's already been at it," James' voice muttered.
Is that all you have to say about this flashback so far?
"No, why should I leave, anyway he's not your boyfriend so why should you care about him," Kellin said.

"Computer, seal the doors. Fine, you want an answer, the answer is yes, but I don't have to worry about you telling anyone because you'll be dead in two minutes," Jessie said.
Oh wow.
Welp that's it, their second episode and James/Jessie are already canon. Pack it up folks.
"I don't need them. I learned how to do this in the Marquis, and let me tell you this, this'll be a piece of cake," Jessie said.

End of Flashback
"Luckily, Seven came back before she got too far. As soon as Jessie would of been released from Sickbay, she would be after me, so the only way to stop her was to inject her with a poison while she was still unconscious," Kellin said.
IT WAS THE ONLY WAY I SWEAR
"Why was she in Sickbay?" James asked.

"You don't just stand there when an ex-Marquis girl is trying to kill you," Kellin said.
That doesn't answer the question. Why did the flashback end there?
"Wait a minute, you two had a cat fight over me?" James said.

"If you want to call it that, yes," Kellin said.
James seriously, how many times did you doze off during that story? Surely there are better things to comment on...
Sexist crap against my own gender count: 1 (even though there was stabbing, plasma coolant threats, and no hair pulling or screaming, two girls fighting is always a "cat fight")
"And Jessie said that she loved me, why are you telling me this now?" James said.
YEAH THAT WASN'T VERY CLEVER, WAS IT KELLIN?
"Oh I know you're in love with Jessie, so I tried to make it seem like we're a couple when your memory of me was erased."
"Um, so what's up with the killing her part?"
"Yeah well, she admitted to loving you so... gotta get rid, ey? KISS ME!"
"Uh no. WTF? Gimme the cure, I got some making out to do."
"With me?"
"Uh... yeah, sure whatever."
"What do you mean James? She'll be dead in twenty three hours," Kellin asked.

"All because of you, you cow!" James exclaimed.
OH SN...aap??
"She tried to kill me!" Kellin said.
So you say.
"You don't know that, she's threaten to kill me a few times but she doesn't have the guts to kill anyone," James said.
I'd be a serial killer if I meant my words. Though Jessie does lock the door. So you say.
"She's killed in the Marquis, anyway using yourself as an example of her threats is a bad idea, you usually kill people you don't like. She also nearly killed Tom," Kellin said.
Has she? Yeah good point. Wasn't that whilst she was ill?
Wait has the episode mentioned the virus causing the aggression yet? I'm so confused.
"Which was probably the result of that poison you gave her. I'm calling security," James said. He was just about to press his combadge.
Oh.
James only guesses this? HAHAHAHA
"Wait, if you promise not to tell anyone about this I'll tell you about three ships that are heading our way," Kellin said.

"Humour me," James said.
I'm already humoured. This isn't a good thing.
"Promise you won't tell anyone about me poisoning Jessie," Kellin said.

"I don't make promises with murderers," James said.
Well he speaks from experience. Can't fault that.
I still will though. What a line. *snicker* Perhaps I wanted to stop him whining about Jessie every other line. It comes off as sticking his tongue out and "nah nah nah nah nah"
"Yes I do but first we have to be rid of those alien ships," Kellin said.

"Who are they exactly?" James asked.

"I don't know, the two writers told me about them," Kellin said.
NO, BAD KELLIN, GET OFF THE SOFA *BATS ON THE NOSE WITH ROLLED UP MAGAZINE*
"Then they'll deal with them, Security to Kellin's quarters," James said as he tapped his combadge.
Noooooooooooooooooooooooooooooooooooooooooooooooooooooooooo
Two people from the cloaked enemy ships beamed aboard. Suddenly the two writers and a little boy were standing in front of them.

"So, if it isn't two writers from Fifth Voyager again, here to spoil my plans," the younger person said. He was holding something.
Gee, I wonder who the intruders arzzzzzzzzzzzzzzzzzzzzzzzzzzzzzzzzzzzzzzzzzzzzzzzzzzzz
"May I invite you to prepare..." the boy said.

"For trouble," Marill & Raichu said. The kid jumped onto both of their shoulders.

"Yeah and while your at it you'd better make it a triple," the kid said.
Fu...
Motto Count: 2
Some child abuse occurs during the motto, Marill's arrested and never allowed near children again. I CAN DREAM CAN'T I?
"Firera lumbered Raichu with him while she plans the next episode," Marill said.
You mean the episode that doesn't get released for another few months, or did you mean "Mirror Universes"? It's hard to keep track of this. Speaking of which, I considered doing the reviews in release order, not chronological. They were out of order for a few months out of 15 years, so no I stamped this stupid idea to death good and hard, no worries.
"What plan are you up to this time?" Raichu asked.

"Oh nothing, we just haven't stopped by in a few weeks so we thought we'd stop by. Missed us?" Damien replied.
[boredvoice]Ohno I did not see this one coming. I am so surprised it was Damien. My heart is racing from the shock.[/boredvoice]
"I don't think so," Marill said. They walked out of the bay. Damien and the Old Man tried to follow but the doors were sealed. The door to space opened and they were sucked out.

"The rabbits are blasting off again!" Damien yelled. The ships decloaked but they disappeared again.
YAY FILLER THAT MAKES NO SENSE. THAT'S WHAT UNFORGETTABLE NEEDED. FOURTH WALL WASTE OF TIMES
Sickbay:
"Kellin, gave me this padd, she says that it will cure Jessie," James said. The Doctor scanned it and he fiddled with a hypospray and he pushed it into Jessie's neck.
I know he called security on her and everything, but the fact that the writers scene had to intrude on this story, gave me the image that he had to do something to get the cure from Kellin. I'm picturing out of his element (S1)James trying to be flirty and it amuses the crap out of me.
What? It's to save Jessie from dying. It's cuter if he did something like that, not that he'd refuse to do so in spite of this. Sheesh. Let me have this image even if I know it's not true.
"We've contacted one of her ships, they requested that we avoid contact with their ship so we're sending her to the ship in one of our shuttles," Kathryn said.

"Wont we forget everything that's happened when she's gone?" James asked.

"Yes," Kathryn replied.

"Then I'll forget..." James muttered as he looked Jessie's way. "Never mind."
AAAAAW HOW RESET BUTTONY, I MEAN SWEET
*VIOLIN PLAYING STARTS UP AGAIN. WINDOW FINALLY CAVES*
"Captain, I'm detecting strange signatures coming from the shuttle," Harry said.

"Captain, the engines are overloading, the shuttle will implode in twenty seconds," Tuvok said.
HAHA WHAT
Voyager shot off just as the shuttle imploded. There was nothing left.

"Harry, have you got her?" Kathryn asked.

"No, I had the same problem as we had when all this started," Harry said.
NO SERIOUSLY, WHAT
"Mr Paris, set a course for the Alpha Quadrant, warp seven. Maybe it's better if we never remember this incident," Kathryn said.
LOL. WE.SAW.NOTHING.RUNAWAY!!!
The Fifth Voyager Writer's Second Hideout:
Firera walked in Marill's sister's room.

"You're Dad let me in, hows Lanny?" she asked.

"We beat him up a few times, he ruined our motto," Raichu replied. Firera exploded.
And that's the real reason why Firera never hangs out today.
True story.
##############
Well let's see how everything tallies up.
Okay, I'll start negative and finish positive.
First, I praised Unforgettable for not hinting but actually point blank saying that Jessie was in love with James, and he meanwhile doesn't deny feeling the same. The thing is, yes it was surprising for me at that time and age, but it wasn't a good thing. It's too early in their story for one. Jessie's confession was told via flashback and could've been fabricated (Resistance decided that it was but Kellin still guessed correctly). James' feelings are only talked about, not shown, first with the Doctor and then Kellin. In crunch time he still doesn't really do anything that proves this. He's upset and angry yeah, but a "just a" friend would be too, right? And finally the episode only had Kellin's motives be "date James", and everyone should know that you don't accomplish this by telling the guy you like that your love rival is in love with him, especially when you think he feels the same. It's like you want this cake someone has, and you try to take it from them by telling them how deliciously creamy and chocolatey it looks. Chances are they'll bloody eat it slowly in front of you, going mmmmm all the time.
I forgot about the later writers scenes. I only remembered the intermission with Craig. That's always a downside, so it including beating up a kid they're babysitting didn't do it any favours.
James' characterisation in this episode is just... frustrating. That's the best word to describe it. I clearly ignored a lot of his back story. The amount of time making fun of him for his lack of interest, goes from "haha he's gay" to "haha he wants Jessie", the childish avoiding women remarks, annoyed me to no end. The last one being so GOD DAMN WRONG MAKES ME WANT TO SLAP MYSELF FOR WRITING IT.
So yeah, there were more things wrong with Unforgettable than I remembered.
The positives though remain the same: I had a very basic idea for the story and that was "what if Kellin's first visit to Voyager was made up/altered, what if she's up to something". I couldn't get a Chakotay/Janeway version of this episode to work with this, and make it interesting, so new characters James and Jessie took the wheel to do that. It kinda does in places. My point though is that as badly as it was done, the episode follows the plan and does what it's meant to, very basically.
Typically that's made me think of another negative; It's only guessed that the virus made Jessie act out. Then there's the bloody shuttle explosion at the end. I mean, why? Other than I didn't like Kellin, why did that happen? I have a feeling there was no other answer.
Back to the positives. It maybe cliche to have the following episode after a character introduction be said character(s) episode, but it works. Both characters are explored a bit, and while some of it is wrong (James' NO GIRLSALOUD, and Jessie's laughing at him for it), most of it gets the inspiration juices flowing. Adding these two to the series was an impulsive risk I took once Hunters was done, Unforgettable was the first chance to see if there was any potential. There obviously was and I don't regret it one bit, and for that Unforgettable does get more passes than it deserves, I'll admit. Today though, I'll try to be fair.
Marill's Rating: 7/10
Exclaimed Count: 5 (44)
Muttered Count: 13 (50)
Motto Count: 2 (6)
Sexist crap against my own gender count: 1 (2)