Marill Re-Reads Prepare For Trouble
Here's the stats so far.
Exclaimed Count: 153
Muttered Count: 726
Motto Count: 15
Sexist Crap Count: 32
Jessie's Sin Points: 25
Morgan the Sue Count: 7
Seven Dies Count: 5
James Kill Count: 1
It's a week after the disaster that was the 16th anniversary of the series. I'm depressed, I'm angry and quite simply cannot write anything "good" (for me). I figured why not do a review.
Now with a title like this I expect mottos, but I'm not gonna give them any leeway so no worries there. Anyway before we begin, some trivia I suppose. Prepare For Trouble was a mostly new entry to the season, what with a parody of Survival Instinct (I only remember prehensile plant and weird alien "tennis" rackets/bar fight jokes) being in its place originally. Since there wasn't really much going for it, and I assume was mostly due to World Domination and all related fourth wall/writers antics throughout the season, it was cancelled in favour of this. Prepare's point was to tie up World Domination's loose ends (There is one actual intended one at least, ie Damien's not time travel/paradox death), prep Seventh Voyager for Season Two and well... still make fun of the prehensile plant sticking to Janeway's butt in Survival Instinct.
Really, even with Damien dying again it's just filler. Let's go down the rabbit hole and see if it's as forgettable as I remember. I originally typed bad there, however I don't think Prepare For Trouble really does much to be counted as bad. It did follow the travesty that was World Domination, anything can look at least forgettable, even good following that s***.
##############
"How long have we been here?" Morgan moaned as the Doctor went onto his next snapshot.

"And this is a piece of dust magnified 100,000 times," the Doctor said.

"It feels like it's been a whole day," Lilly muttered.
WHO THE F*** IS LILLY?
Tani looked at her watch. "We've only been here five minutes," she said.
Oohhhhhh, I thought this was using Survival Instinct, but we're getting the one with the Doctor torturing everyone with his photo hobby. Which one was that again?
0_0
SERIOUSLY, WHICH ONE WAS THAT AGAIN?
WAS IT THE ERASED HIS MEMORY OF A RED/GOLD SHIRT DYING ONE? HALP
AAAHHH I FAILED AS A VOYAGER FAN, IT'S BEEN SO LONG SINCE I SEEN AN EPISODE. NO EXCUSES
But anyway, lol
"Girls, please be quiet," the Doctor said. Craig cleared his throat. "Okay, girls and dork," the Doctor muttered.
Um, oh snap?
Wait, is Craig the only male in the room that isn't so engrossed in his pictures he fails to see everyone napping or hanging themselves? WORST IDEA EVER
Yeah yeah, he's the only male named character. Still not a good thing.
"I'm bored," Jessie muttered.


"I've got a great idea, why don't we lock everyone inside the holodeck," James said. Kiara and Naomi giggled in agreement.
I thought James didn't turn evil until Season Three.
OMGSPOILERZZZZZZ
She and James started walking down the corridor laughing. Kiara and Naomi were still giggling outside the door.
Why are they even outside the Holodeck?
It's not that funny kids
Wait, are Kiara and Naomi only left there so they can be blamed for this?
Surely the Doc wouldn't restart his clipshow, thinking everyone's only sticking around scratching their nails down to the bone on the doors because they want an encore.
"Oh god, let us out!" Morgan screamed.


"Help!" somebody screamed as she hit her fist against the door.
Who the hell is somebody? I'm surprised she didn't die doing that.
It only draws attention to the fact that Morgan's not hitting her fist against the door. Problem solved!
"I'll contact the Bridge," Kathryn said. She tapped her commbadge. "Janeway to Bridge."
Janeway's there too?
Wait, why was Kiara sitting outside again? Did she escape, were J/J supposed to look after her after she was spared the torture? SOMEBODY TELL ME!
"The doors for Holodeck Two are locked, please open them," Kathryn said.

"And hurry the hell up!" Chakotay yelled.
Chakotay too? Seriously, why did they leave their daughter outside? Or if James/Jessie were supposed to be babysitting, why would James think it's hilarious to lock her parents in the Holodeck? Why does she think it's funny? That kid's a psychopath, runs in the family I guess. omgspoilerzzzz

"Okay, we'll send our new engineer guy to help you," James' voice said.
Ohno, I remember this. If it wasn't shameful and offensive enough, this "joke" character wasn't even mine. He was stolen from my still best friend, and he even showed up in Season Three once (though I recall writing that scene ages in advance). But anyhow, let's meet him.
Everyone felt the ground shaking.

"Hmm, lets see. I'll try this button," a voice said.
You've probably already guessed where this is going.

The Doctor's golf program activated.

"All right, who's for golf?" the Doctor asked. Everyone panicked and they continued banging on the door.

"Who on earth is outside?" Morgan asked.
Okay, the Doc has been to Neelix's "how to be blissfully ignorant of critics" class. He aced it, A*.
Outside:
The fat man from 'World Domination' was standing next to the doors. He stared at the console. He had a bowl of baked beans in his hands.
WHAT THE FRICK IS WORLD DOMINATION?
Look at that guy, only called "the fat man" eating a bowl of beans whilst on duty. Engineering no less. Though I get the feeling James lied about his job title since he doesn't know what he's doing.
"Hmm, it wasn't that button," he said with a mouthful of beans. There was this strange sound. Kiara and Naomi screamed and they started to run down the corridor. An awful smell took over the corridor. Kiara and Naomi didn't get away in time. They collapsed.
Yes that's a real quote
How are you still doubting me now? SERIOUSLY
OH WELL, THE KIDS OF THE SHOW ARE DEAD. WHAT'S NEXT?
"I'll try this button," the fat man mumbled. He pressed another button and the door opened. Everyone rushed out of the room. They all smelt the smell and they tried to run away as fast as possible. Some didn't make it.
RIP numerous red shirts. What a way to go.
"Ensign, please tell me that, that guy wasn't that new engineer guy," Chakotay said.

"Was it a fat man?" Jessie asked.

"Yes," Kathryn replied.


"Nope, he was just in the area and he offered to help out," James said.
LIAR, PANTS ON FIRE AND NOT FROM BAKED BEANS EITHER, THE PAINFUL KIND
"He looked like that guy that the writer rescued in the last episode," Morgan muttered.


"It was," Jessie replied.
I DON'T REMEMBER ANYONE RESCUING JESSIE'S PHASER VICTIM. RIPIECES PEARLA
Oh well, inappropriate laughs were had, let's move on.
Tom made his way to his station. He found an empty bowl on his console. He picked it up. "Who's been eating at my station?" Tom asked.


"The fat man, he actually sat there for half an hour. We had to keep recycling the air," Jessie replied.
NO SORRY, IT'S STILL HAPPENING
"He was eating sprouts. Don't you know that they give you gas?" James said. He and Jessie burst out laughing when they saw Tom's face. He pushed the chair away from him.
OH CRAP, WHERE'S MY TIDUS VIDEO
BETTER!
"By the way, you're next for the slide show," Lilly said.

"Really?" Jessie muttered.

"Too bad we'll miss it," James said.

"What do you mean?" Lilly asked.

"Well there's a planet near by, we're going to go there to look for food supplies," Jessie replied.


"Don't listen to them, Lil. They never go to the slideshows," Morgan said.
But... if you can get out of them, how did you end up in it? Wait, are they are a re-occurring thing??? WHAT?
How did a character that's appeared out of nowhere get stuck in there? I'M SO CONFUSED
"Set a course, Mr Paris, it might save us from Tribble Stew," Kathryn said.
Hang on, did I miss something?
*scrolls up*
NOPE, NEAT
"Neelix to Bridge. My stew tastes better than ever today and I even finished earlier."

"Tom, get us to warp ten," Kathryn said.
Why, slimy lizard stew doesn't sound that much better to me.
ohsnap
"Going at warp ten for a second will get us to that planet," Kathryn said.

"Yes ma'am, but what happens if we evolve again," Tom said.

"Since that isn't in the synopsis we don't have to worry about it," Chakotay replied.


"Exactly," Kathryn said. Everyone felt the jump to warp ten. A few seconds later the ship slowed down and entered orbit of a lush green planet.
With that logic you could be home now. Just saying.
Meanwhile in the Air Ponics Bay, yes they still have it:

Kathryn's prehensile plant started to glow. It started changing shape. Then there was this strange scream like sound.
OH THANKS, I HAVEN'T BEEN ABLE TO SLEEP THINKING ABOUT THAT
and yeah, if you know Pokémon I think you can see this joke coming a mile off
"According to Astrometrix sensors this planet is uninhabited with intelligent life and this planet is not part of anybodies space," Seven said.
WHAT
WHAT LANGUAGE ARE YOU SPEAKING
SEND HELP
"I need to go so I can decide what vegetables I need for my cooking," he said.

"Exactly. We'll choose for you Neelix," Tani said.


"Yeah, we'll pick something that doesn't give people indigestion," Tom said.
Is that really the only issue with Neelix's cooking? I'm disappoint
Anyway boring scene of squabbling over teams, not even worth quoting for the most part.
"Wont it be more logical if a senior officer leads each team?" Tom asked.


"Yes, that's why you will lead another team and Miss Torres will lead a different team," Tuvok said.
Tuvok got schooled on logic
"Finally Mr Paris your team is, Crewman Rex, Ensign Taylor, Emma Goldsbrough and Lilly Ligren," Tuvok said.
WHO THE F### IS EMMA
WHAT KIND OF SURNAME IS LIGREN. IT'S LIGER. YES I KNOW THAT'S NO BETTER, BUT I WAS 11 AT MOST WHEN I NAMED HER, LEAVE ME ALONE! LIGREN IS A LAZY COVERUP THAT FOOLS NO ONE
"I hate that name, my original surname was Johnstone," Lilly replied.
THIS IS WHAT HAPPENS WHEN YOU TURN A CHARACTER INTRO EPISODE INTO A FOURTH WALL NEW CHARACTER IS REALLY A WRITER, BUT ISN'T PLOT TWIST CRAPFEST
I MEAN, WHAT?
"I'm not taking orders from him," Jessie said looking Tom's way.


"Neither am I," James said.
I bet this comes up as a plot point later, and they all work together to...
*pfftHAHAHAHAHA* sorry, I tried.
What the Delta Flyer crew didn't know was that something had snuck inside.
I can practically hear the jump scare chords already
"What's up with you two?" Lilly asked.


"You're not going to take orders from that jerk are you?" Jessie asked.
It's okay, I think he left his camera at home. Unless he has the video as inflight entertainment I think you're good.
"You leave my Tommy alone," Emma said angrily. Everyone heard a strange screaming noise coming from the other room.

"What was that noise?" Tom asked.

"I don't know," Lilly replied.
Oh yeah, we're doing this aren't we. Yes we are. Here goes.
Emma is, in FV tradition of course, an overexaggerated version of a friend of mine, that best friend I mentioned. I don't remember if she was actually going to be in the cast before I butchered World Domination. Either way, she and Lilly both suffered the same bizarro introduction the world has ever seen, topping Dawn's appearance in Buffy (at least that s$$$ made sense later!). Like the writers, Emma's early series persona uses a few traits of my friend's; Tom/Harry/Chakotay are her favourites, and she has an affinity for violence/horror in fiction.
Lilly should've been an older version of my Kidz Trek lead character, Lilly Liger. Firera didn't want her name in anything public, so adopted the name Lilly for a few things, including WD. That decided it would be clever and change Lilly's entire backstory planned for FV, which f$$$ed up Season Two's plans but that's another story and it wasn't the only thing trust me. She used Firera's non-fakePokémon alias (and Emma=Togepi), things got confusing and viola she joined the crew.
No I don't get it either. IT DOESN'T MATTER, NONE OF IT IS CANON ANYMORE. WORLD DOMINATION IS THE THRESHOLD OF FIFTH VOYAGER IN EVERY SINGLE WAY. THE REBOOT WILL FIX EVERYTHING PROMISE
Anyway back to Prepare for Trouble:
"One of you go and check it out," Tom said. He turned to face everyone. None of them wanted to go. "James, you go," Tom said. He just stared angrily at him. Lilly walked over to Tom.
Umm, I'm trying to decide if James reacts to the suggestion/order to check out the scream in the back room like this because
a) He and Jessie have this allergy to being in the vicinity of Tom, let alone take his orders, beef going on.

b) he's still cowardly and can't believe he's being volunteered for this.

c) can't be separated from Jessie
All of the above?
I'm gonna go with that
Nevertheless, proving C James and Jessie go into the back room of the Flyer. There they see this overgrown flytrap Pokémon, which screams instead of saying its name. Proving B because being cowardly is something left over from his Team Rocket inspiration, the plant glomps his head. Something this thing did to TR-James affectionately, everyone assumed/hoped.
Of course Jessie reacts with pure rage since she's been wanting to glomp him all season.
"I think it likes you," Jessie muttered.
oh
Muttered means nothing here. It's said. Jessie does not react at all. Good for her!
"It looks like the writers' Victreebell," Jessie replied. Raichu appeared holding a pokéball.


"Nope, that's not mine. Look, here's mine," she said and she dropped the pokéball to the ground. Another large plant thing appeared. It immediately chomped Raichu's head. She managed to pull her head out and she recalled it back into it's ball.
Long drawn out sigh
"Is it a prehensile?" Jessie asked.

"Sort of, these things love hair," Raichu replied.


"Is this the Captain's plant? I've never seen it before," James asked.

"No, that plant wasn't a Game Creature.. or wait, it could be. Remember your brief warp ten flight?" Raichu asked.


"Are you trying to say that the plant evolved into this?" Jessie asked.
HAHA, GET IT? WARP TEN MAKES THINGS EVOLVE FASTER. POKÉMON'S ALL ABOUT THE EVOLUTIONS. JANEWAY'S PLANT EVOLVED INTO ITS NEXT FORM. THAT S$$$S FUNNY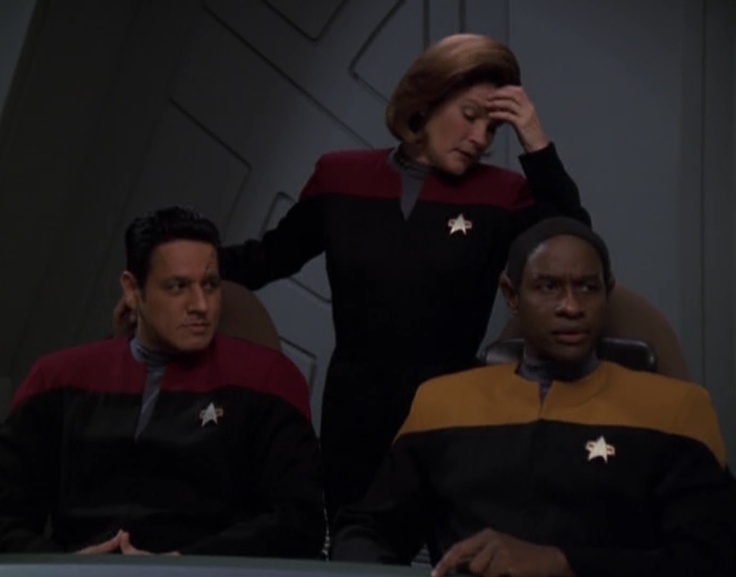 "Capture it," a familiar voice said. The pair turned around to see Lilly entering the room.

"What do you mean capture it?" Jessie asked. Lilly gave her a pokéball.


"Just throw it at that thing and it'll be your new Game Creature or Pokémon as you call it," Lilly replied.
LET ME GUESS, LILLY'S A GAME SLAYER TOO?
Can't just shoot it, or threaten to have Neelix cook it?
The ball dropped out of James' hand and it rolled towards Victreebell. It bounced lightly against it. It started to glow an red colour. Victreebell then disappeared into the pokéball.
I HAVE NO MORE SIGHS LEFT
Bad news is what this thing does in this episode cannot really be removed. It's no James cries because someone called him a baby, it cannot be edited/reworded. All I can really do is write it again. To be honest, the evolution joke isn't that bad. I'm just not keen on the capturing part, Raichu's intervention, you know most of it. It needs to "evolve"/change form (omgspoilerz), find its way to a certain someone via another someone and let nature take its course. Everything else, bin time.
Oh, just noticed the pokéballs are still there. Creature Balls should've replaced everything. fantastic.
"None of your business, baby face," Jessie said.

"At least I don't fancy someone with a baby face."


"What does that mean?" Jessie asked angrily.
It means your name is Jessie, his name is James and that's hilarious because Jess...
no can't do it...
Seriously, hallelujah they're using the right insult.
"Yeah, must be the fat man," Emma muttered. Suddenly a large robot appeared right in front of them.

"What the hell is that?" Morgan exclaimed.

"Prepare for trouble!" a familiar voice said.


"Make it triple!" another familiar voice said.
You know, it'd be nice and awesomely ironic if an episode called Prepare For Trouble didn't have the motto.
This is FV though so, not surprised in the least:
Motto Count: 1
"Well you know the last episode, everything that happened on Earth got erased. Well, the point is that Damien is back and he's sent Seventh Voyager," Firera's voice said.
I HAVE NO IDEA WHAT YOU'RE TALKING ABOUT
Wait, erased. Woohoo a canon excuse for not talking about WD
"They've got a better plan this time and besides we need to appear in every episode for some reason," Raichu replied.
AAAAGGHHHH NOOO "FOR SOME REASON", MY ARCH NEMESIS... NUMBER 6. I'LL SEE YOU SOON FOR SOME REASON. THE LINE MUST BE DRAWN HERE. TIME TO TAKE OUT THE GARBAGE
"Anyway you have to leave this planet before there's trouble," Firera said.


"That's our cue," a familiar voice said. Everyone heard the sound of a ship starting to take off. Smoke came from a near by hill. Two familiar figures stood upon it.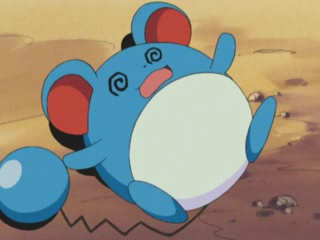 IT'S ONLY BEEN WHAT *COUNTS* 11 "PARAGRAPHS" SINCE THE LAST ONE
Motto Count: 2
Actually, I don't remember the Seventh Voyager motto, or if it were used in any episodes before... GOD DAMN IT WD, IT WAS YOU WASN'T IT
Anyway having a quick peek:
"To destroy the universe any way we can," the girl said.


"To enslave all peoples to join our nation," the guy said.
NOPE
"Surrender to us now or prepare to die," the guy said. Phoebe appeared from behind them.
Wait, Phoebe's the leader, why is she the talking cat sidekick in this motto?
I wonder who's doing the mo... nope, I'm not gonna pretend I haven't an idea. I haven't looked, but I'd bet my last thread of sanity and my new PS4 on it being people with names beginning with J.
"Ohno, it's me with dodgy hair," Jessie muttered.
HAHAHA, EVERYONE READING OWES ME SOME SANITY. DON'T WORRY ABOUT THE PS4'S, I ONLY NEED ONE
"Copycats!" Raichu yelled.

"How dare you use that motto!" Marill yelled.


"It's an outrage, it took us ages to adjust the Team Rocket motto!" Firera screamed.
Ages? Has anything in Season One taken ages? Or does "taken ages" mean actually thought about something for a few seconds before typing it?
Of course the dialogue's pretty much the same as when Team Rocket witness their rivals saying their own motto.
"Oh be quiet," the evil James said.


"God, look at his hair, it's dark blue!" Tom laughed. This time a tricorder was thrown at him. It hit him right in the face.
Oh sanity, how I've missed you
"So you thought you beat the powerful Seventh Dimension. Well you were wrong, as soon as we crush your ship we'll take all your new characters," Phoebe said.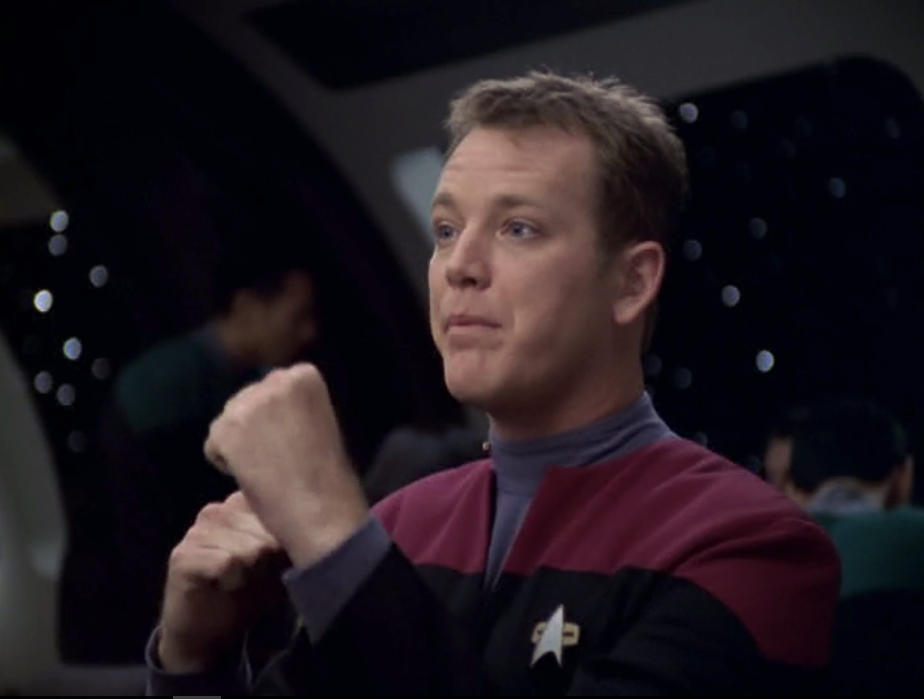 "Why do you want the new characters for?" B'Elanna asked.
Oh boy, we're finally going to get an explanation for this long drawn out season arc... *snicker*
Yeah, stop pretending this is an epic conclusion to a huge storyline, Season One. Mirror Universes and the one that shall not be named anymore. That's all. Seven's been an antagonist the same amount of times.
"Then I'd finally have my own Fifth Voyager, only it would be Seventh Voyager. Then my series will be more popular as yours," another familiar voice said.
You know what, it's been 15 bloody years and I'm tired of trying to be vague and whatnot. SOooo I'm going to just say it:
Seasons 2-5/prequel Damien and Season One "Damien" are not the same character. This version's goals, some of his personality traits do not make sense now that he's had the Damien label slapped on him.
Season One "Damien" had another name, was created during the fourth wall butchering of Aggressions on a stupid whim. Was the writers adversary, not Voyager's. They were only the prize. His goal is as he says here to run his own Voyager fanfic series with the FV characters, ala Rick/Joe in Year of Hell. It makes no sense. He also had similar fourth wall abilities as the writers, which should give you a clue as to what he was back in 2001.
Season Two changed things up drastically. Dimension Jump was a word vomit of hate but at least it did something worthwhile that wasn't planned. Without it, the Damien of today wouldn't exist. I'd have to reread Dimension Jump to be sure, but Damien was resurrected then as a new character once more, with a new name and a slightly better backstory behind him. It took a while to make him a character from within the FV universe, and not the fourth wall walking & muttering controversy he was, without changing older episodes too much.
So coming back to Season One after all these years of Damien being what he is now, it's jarring to say the least. Rebooting his storyline so it fits him and his current role in this series, while avoiding what made him his previous persona in S1, hasn't been easy. It'll probably not seem so when you do get to this point in the reboot.
Oh btw after all that ranting, I missed the best joke in the season so far. Requoting:
"Then I'd finally have my own Fifth Voyager, only it would be Seventh Voyager. Then my series will be more popular as yours," another familiar voice said.
BRB LAUGHING MY ASS OFF, THEN WILL NEED TO WIPE THE TEARS FROM MY FACE AND KEYBOARD, OR THAT MAY BE COFFEE I SPAT OUT AFTER READING THAT LOLFEST.
I TOLD YOU I WAS FUNNY
WHO'S NOT LAUGHING NOW!
I DUNNO IF "MORE POPULAR AS YOURS" MAKES IT FUNNIER OR NOT.
"Oh, it's the Boss!" Phoebe gasped. She knelt down to bow at him. She dragged Jessie and James with her.
LIKE OMYGODSPOILERS, WHAT A TWIST
WHAT DO YOU MEAN IT'S ALREADY BEEN REVEALED?
OH YEAH, TIMELINE. SORRY
"If you want these new characters, come and get em!" Tom yelled.

"What the hell are you doing!" Jessie growled.


"Trust me, I've got a plan," Tom whispered.
I really hope it has the words tricorders and head in it.
"If you want these people you have to battle for them," Tom said.
Oh, why do I set myself up for disappointment when it's clear what's gonna happen?
"Tom, you don't have a Game Creatures anymore," B'Elanna said.
Season One has the best grammar. Doesn't fail to make me laugh
Wait a minute........
WHAT?
WHEN DID THIS HAPPEN?
IF IT'S WORLD DOMINATION I'M GOING TO DELETE THAT SUCKER RIGHT NOW, I DON'T CARE
Seriously, when did this happen? If she's talking about the fact that they're holograms, then explain this:
"But I do. If they want me they'll have to defeat all of my Game Creatures. Go, Pika, Charry, Chika and Azzua!" Morgan yelled. A Pikachu, Charizard, Chikorita and an Azumarill emerged from their Creature Balls.


"I'll help, go Ember," Jessie said and she threw hers. Her Firera appeared.
Ok you could argue Morgan's may be the real deal (DID SHE DO A TRIAL AT SOME STUPID POWER RANGERS PLANET. ENQUIRING MINDS WANT TO KNOW!), but Jessie's is definitely holographic.
Either that hadn't been decided yet (doubt it, or it makes Holo Q look so much stupider and it doesn't need any help there), or Jessie's (and James') Pokéball throwing is a plothole right there. On the bright side I doubt the Y'Jeti's being holograms fact's been mentioned, if it's the latter anyway.
"Wait! This is our series, and you're our characters, we'll fight to defend them," Firera said. The writers threw their Pokéballs to the ground. Firesha, Sparkle and Charbok emerged from Firera's Pokéballs. Marra and Charla emerged from Marill's Pokéballs. Victreea and Raia emerged from Raichu's Pokéballs.
We all live, in a Pokémon World. I wanna be, the greatest master of them all! Greatest master. We all live...
What? Sorry, that song's still in my song rotation. "banging tune"
On my screen right now thanks to having this and the episode side by side, "emerged from (name)" are neatly aligned like so:
emerged from
emerged from
emerged from
At first glance I thought I made a mistake, either then or now. Heh.
"Oh god, how many Game Creatures are there?" the evil Jessie muttered.
EXACTLY "EVIL" JESSIE, EXACTLY
"Do not fear, I have the ultimate Pokémon battlers," Damien said.

"Mewtwo's?" Phoebe asked.
Well I've gone from laughing internally (still dead inside) to thinking "kill me now" again in a few lines.
"No you dimwit! The Pokémon that are based on rabbits. Go, rabbits, go!" Damien yelled. He threw six Pokéballs. Two Nidoran's, a Nidorina, a Nidorino, a Nidoqueen and a Nidoking appeared.
WHERE'S AZUMARILL
"Can I just ask, is this Voyager fanfiction or is it Pokémon?" B'Elanna asked.


"More like both," Jessie replied.
Jesus Christ B'Elanna, did you nap your way through all of the season? Probably... though if you sleptwalked through Holo Q that's mighty impressive.
"Feel my power minions! Bow down before the rabbits!" Damien exclaimed.
Harry: THAT'S MY LINE... GORRY BODIES
Everyone just stared blankly at him. Phoebe bowed though. The evil Jessie and James just stood there. "If you will not bow, us rabbits will make you, bwhahahahahaha!" Damien laughed.
Overused Just Count: 2
"Just" kidding
I might need to go back to Mirror Universes, but since when has Phoebe been so kiss ass with Damien? omgspoilerz
Some strange sounds started. It sounded like it used to be Pokémon theme music but Damien voice came in instead of the usual singer. "Tremble at the rabbit's national anthem, well more like the first of many," Damien said.
WHAT IS HAPPENING
SERIOUSLY, WHAT MUSIC DOES HE MEAN?
Maybe I already sang it. Or maybe...
"I WANNA BE THE VERY EVILLEST. LIKE WORSE THAN HITLER. DUN DUN DUN DUN DUN. RABBITS IS MY TRUE LOVE. EVIL CLONES IS MY CAUSE. DUN DUN DUN DUN DUN *WHOOSH* I WILL TRAVEL ACROSS FANFIC DIMENSIONS, SCHEMING STUPID PLANS. THESE POKEMON LOOK LIKE RABBITS, THEY WILL HAVE TO DO.
DAMIEN, I'M THAT AWESOME. IT IS MY DESTINY. DAMIEN. OH I'M MY OWN BEST FRIEND. IN A WORLD I MUST TAKE OVER. DAMIEN..."
Ok, can't remember the rest.
Yeah the grammar's rubbish, that's the point ;)
"Oh, my ears!" Tom screamed. Everyone fell to the ground in agony, they all tried to block out the 'music' with their hands but it didn't work.


"Ha ha, it's working," Phoebe laughed. She looked down to see the evil Jessie and James also in agony on the floor. "Would you two nit wits stop messing around!" Phoebe yelled.
OH MY GOD THERE IS TRACES OF TRUE DAMIEN IN THERE AFTER ALL. HE TORTURES PEOPLE WITH BAD MUSIC. Scrap above, he probably slipped up and played Umbrella or that stupid All About That Base song. the horror!
Pokémon season 2 music replaced the old music, but it was just as bad, Damien was singing along to that one too. "Phoebe to Voyager, take off, you must destroy Voyager. But don't forget, Kiara is still on that ship," Phoebe said.
Ok right the first time
I wasn't being serious anyway, aaaaah life before Rihanna. Aaaaaaaaaaaaaaaah, bliss!
Oh yeah, don't forget Kiara. Try not to spoil anymore about her... I'm so tired of writing that stupid spoilers gag.
Suddenly Seventh Voyager appeared from behind the mountains. It flew up into the sky.
Nice image, really, but why didn't Fifth Voyager detect them?
"Okay, rabbits attack!" Damien yelled. Even though the Pokémon were still in agony they still managed to fight back. Victreebell just stood and watched.
Of course Damien would have the Mary Sue Pokémon, the only ones clearly immune to Damien's singing. Where's Pikachu?
"Victreebell, go and eat Damien's head," James said.
0_0
You mean like what it did to you, right?
RIGHT?
NOT LITERALLY. HOLY S$$$ THIS EPISODE GOT DARK, FAST
"Aaaagggghhh! Get this thing off me!" Damien yelled in a muffled voice. The music stopped. Luckily the third Pokémon theme tune did not come on.
Wait, where does Damien keep his music player if a plant sucking his head turns his music off?
Ummmmm.
It's okay, Victreebell glomping TR-James' head was a re-occurring gag. It was funny, in the end he usually shrugged it off with a whatever since it happened everytime. It couldn't have been that bad if he was upset at letting it go........
"If Victreebell keeps a hold of his head long enough he might run out of air," James said.
0_0
Seriously, when Damien comes back and screws with you, insults and gets vengeance on you James... REMEMBER THIS. DAMN!!!
What's Damien done that's so awful at this point in the series?
"James, that's so cool, it could kill him," Marill said.
0_0
S### son.
This explains so much.
After a minute Damien collapsed. Victreebell got off Damien's head. Phoebe knelt down beside him.
James Kill Count: 1
Look, I knew Damien died from Victreebell to the head. I wasn't naive enough to think he didn't die from suffocation, and instead died from embarrassment. I never seriously considered James meant literally eat his head either, phew. But sheesh, I always assumed James either did it as a means to hold him off, not kill him. OR that Victreebell did it on its own and Damien blamed James since he owned it.
But no, James told it to KILL HIM, he knew exactly what he was doing. And everyone laughed. I didn't think James showed any homicidal tendencies for real until Season Two. Looks like he started early.
Consider that this Damien isn't technically the same guy who (omgspoilerz for real here) arranges Jessie's murder, poisons the nursery and makes sure Jessie's unborn daughter dies, takes over Starfleet, makes his minions take part in a ritual that will mean in their next life they'll be dismembered by a mummy wannabe, brainwashes the Softmicron and sends Voy/Enterprise into their realm. (spoilerz end)
No, the worst this Damien has done that I can think of is fail to kidnap people. That's it. Though to be fair and I'm not joking around like WHAT'SWORLDOMINATION, I don't remember what he does there.
Am I overreacting? No, not at all. I didn't remember how bad this was. I honestly thought that apart from a deleted line in Games Resistance, the rest of the cast's treatment of Damien's S1 persona was basically "look how goofy he is lol", that they never took him seriously. I'm sure I've said this a few times elsewhere. I know most people will not have any context here, unless you put the pieces together already, but I have to say this; I deserved the wrath I got in 2001 (2002+ though I can't abide or forgive, sorry). I did basically know I was in the wrong but only for using the character, full stop. I dunno why I wrote this. I think like most of S1 I went a little crazy making stupid stuff up as I went along, drunk on Cherry Coke and "FV is a masterpiece" delusions.
If I could go back in time, I'd likely give myself a hard slap, tell me to delete all/most of S1 and try again in a few years.
Anyway this episode hasn't exactly cured my self-loathing depression. Some readers might not know why I'm making a fuss. Others that do might think less of me. I can make the excuse "I was a batshit insane 15 year old" until the Seven's come home, but I've got to hold my hands up and say "I f###ed up here and I'm sorry." I must take into account that the S1 Damien saga caused a heck of a lot of damage. Damage that still haunts me today. Reading this scene has NOT HELPED.
Anymore scenes with Reboot S1 Damien shouldn't use any of the source material. It's coated in unexplainable even to me bitterness and hate. I'm sure I put Damien into the series as I did because I thought he was funny, not because I disliked him. It's a good thing I planned to rewrite World Domination from scratch, have it like I remembered the draft copy, and replace this for something completely different with the only 1 thing in common. Ironically it's Damien's death. Sigh.
Moving on... kinda. Damien's dead and we're back to less dark Pokémon battles like nothing happened. Apart from the music playing Damien was doing sweet FA and any force, excessive or otherwise was not needed.
"Sparkle! Thunder Attack!" Firera yelled. Sparkle jumped into the air. It glowed brightly and a huge lightning bolt emerged from the sky and it hit them. The recent water attack conducted the electricity. There was a huge explosion and they were blasted into the air.


"We're blasting off again!" they all yelled.
Yeah yeah, I'd be more worried about the ship than Phoebe and her Team Rocket grunts.
"Janeway to away team. Come back to the ship, Seventh Voyager is attacking."

"Yeah, we know," Tom said. All of the teams dematerialised.
Okay, so how to you plan on getting them back so they can help with this space battle? Either way you're gonna have to lower your shields.
"Return fire," Kathryn said. The Bridge shook just as Tuvok, Tom, Harry, Morgan, Emma, Lilly, Jessie and James entered the Bridge.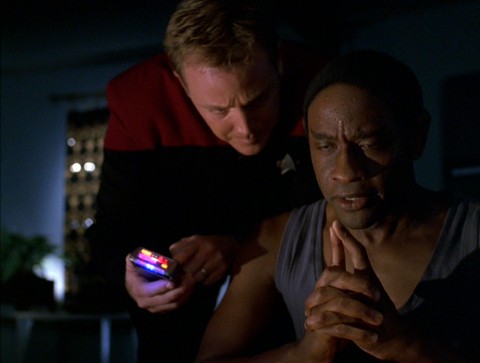 That's more main characters than what's usually on the Bridge.
Why does newbies Lilly and Emma need to be on the Bridge?
Why Morgan?
BECAUSE FU, THEY'RE MAIN CHARACTERS THAT'S WHY
"Captain, I have an idea," Lilly said. Kathryn and Chakotay turned to face her. "That Voyager has the same weaponry and shielding as the Sixes ships. My fleet used to generate a pulse from the deflector to overload their shields," Lilly said.
OR IT'S BECAUSE LILLY NEEDS TO PROVE HER WORTH, OR SOMETHING. WHO CARES
OH YEAH AND WHO THE F*** ARE THE SIXES?
DON'T TELL ME TO LOOK AT WORLD DOMINATION, IT'S A JOKE, I KNOW THEY'RE IN THERE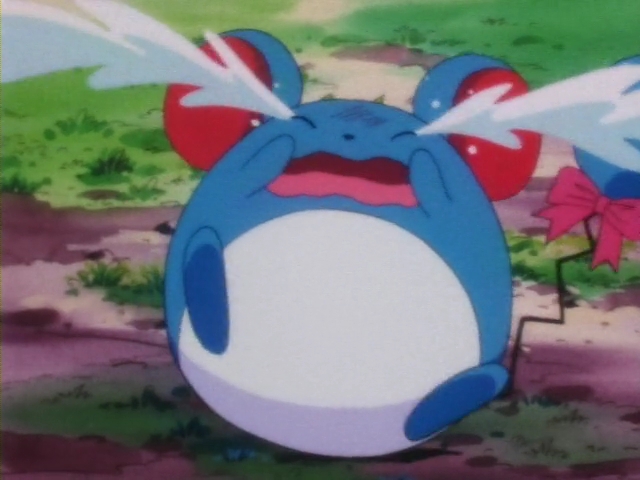 Trivia Time: Sixes wasn't their original name so "who the f### are the Sixes" works on another level
What was it Marill?
:(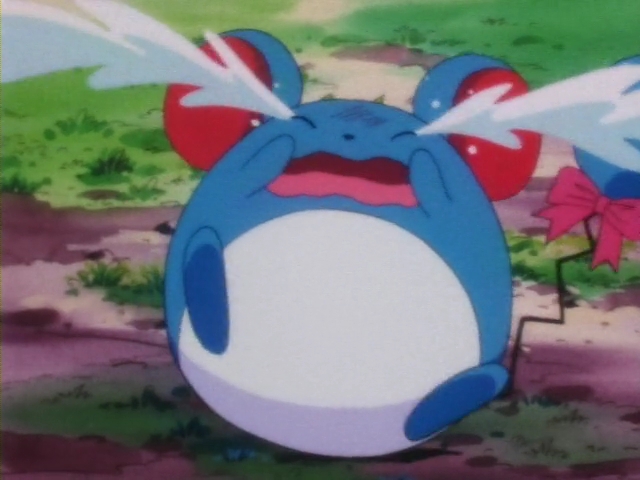 Don't ask. This review has enough things it shouldn't have done.
Requoting to go over the bulls$$$
"Captain, I have an idea," Lilly said. Kathryn and Chakotay turned to face her. "That Voyager has the same weaponry and shielding as the Sixes ships. My fleet used to generate a pulse from the deflector to overload their shields," Lilly said.
Damien spruced up his Voyager with different shields and weapons because? Remember in Mirror Universes "this Voyager is no match for us". Sure they were damaged and shieldless, probably, but their weapons. This speaks volumes.
Secondly, Lilly's super duper awesome Lillyia/Dellia fleet (omgspoilerz) obviously would have a defence for this apparently weaker than original Voyager weapons. Bare in mind again omgspoilerz, Lilly is talking about a ship that is hundreds of years old. The Lillyia's we see later are more advanced by 3/400 years. Bare that in mind when they ask Voyager to help them out in Season Two.
haha no thought went into this. This was only here so Lilly could Mary Sue/Deus Ex Machina the problem away. ENJOY
"Great, another deflector saves the day episode," Tom muttered.
Though this is funny. The deflector was capable of doing anything. My favourite was the subspace transmitter to the Delta Quadrant, though that was the Enterprise E. I love First Contact but why did the deflector come with the option to detach it? Good luck moving anywhere after doing that. For the love of god, don't call for warp.
"That's what we do all the time, we've got minus thirty four torpedoes already," Kathryn said.
I'll admit, I smiled a bit.
"Their shields are failing," Tuvok said.

"We're being hailed, audio only," Harry said.

"Lets hear it," Chakotay said.


"You have beaten us this time but we'll be back. We will avenge our Boss' death, someday," Phoebe's voice said.
OHNOES, WHATEVER SHALL WE DO ABOUT THE SHIP THAT IS NO THREAT TO US
"The link is closed," Harry said.
There was a link? whut?
"Damien better be dead this time," James said.


"I think he is. That Victreebell of yours is cool," Jessie said.
please stop, I beg you
"Oh yeah, that warp ten flight made your prehensile plant evolve into a Victreebell," Jessie said.

"And I caught it, unfortunately," James said.

"I think he loves it," Tom muttered.

"What was that, Tom?" Kathryn asked.


"Nothing," Tom muttered.
zzzzzzzzzzzzzzzzzzzzzzz
I usually say that my biggest writing strength is dialogue. Though I do also say I'm funny, so... make of that what you will.
Captains Log Supplemental: Seventh Voyager has been fought off again. My prehensile plant has evolved into a Victreebell, what ever that is. Anyway the Doctor is doing another slideshow about fruit and vegetables he found on the planet so the whole crew are thinking up excuses to get out of it.
I dunno, I got nothing. I thought it was a log worth forcing on y... er I mean showing.
"And that concludes my slideshow," the Doctor. The audience cheered. Neelix was the only one there.
*pfft... snigger*
"Yes but you can't cook those red ones. If you do they become poisonous, just keep them raw," the Doctor said. Neelix picked up the vegetables and he started to walk out.


"Sorry Doc, I didn't hear you, I haven't got time though. So maybe next time," Neelix said. He left the room.
Welp, RIP entire Voyager crew
"Hmm, treating poisoned patients will be a great subject for my next slideshow," the Doctor muttered.
WTF DOCTOR
##############
Well let's see how everything tallies up.
Negatives:
1) Damien was meant to be comic relief, a silly guy that makes you laugh, who's not really a threat but thinks he is, cheesy cartoon villain. I mean no one took the rabbit invasion seriously, except maybe Jessie. So why is Damien treated as if he's this diabolical fiend who must be killed off for the good of the world/universe all of a sudden?
To sum up, the death scene was ridiculously over the top for even this series. It being rather insulting and gross only adds to its offensiveness. Considering the damage it likely caused, or at least stuff like this caused, this is worth two minus points instead of one.
2) As usual it takes more than half an episode to get to the point, we've got to have the Doc's photo show and J/J being evil first, by golly.
3) I assume Seventh Voyager's plan here was to ambush Fifth, taking them by surprise and kidnap the characters they wanted. I don't believe anything in the episode clued me in to any plan. Either way, the flaws are ridiculousness and once more you cannot take Seventh Voyager seriously as a threat, they are far too incompetent. Let's take a look.
Number 1: All but Kiara were right there, there was teams of what 12/16 something dividable by four, and yet they only send four people. I really doubt they came here only for Kiara, so WTF?
4) Number 2, Damien thought it was a good idea to outfit Seventh Voyager with "Sixes" shields and weapons. A fleet btw (not mentioned, at least not anymore due to edits. not sure but it's definitely meant to be them) who were already defeated by Voyager, but mostly the Lillyia's during Mirror Universes. Damien knows Lilly is a member of Voyager now. DID THIS NOT MAKE HIM STOP AND THINK "HEY, MAYBE I SHOULD PUT THE SHIELDS BACK". NOPE
5) Number 3, they really did absolutely nothing after their motto. Damien did more and that wasn't even very clear. Did they even have a plan, or did the writers seriously rumble their surprise and they had nothing to make up for it?
6) The Pokémon battles, always a pain to read.
7) The fat man jokes. Why?
8) Look I get the Victreebell joke, I don't actually have a problem with the Warp 10 evolution gag. Why did it need to be captured, why did James happen to have an empty Pokéball on hand to accidentally drop, why did James have to catch it, why does Raichu's and his do the same thing? I'd be okay with this joke, which is good as I still need to reference the creature in the reboot, if it didn't have all this. It's not funny or that interesting.
9) I'm sure Tom's "Game Creatures" being taken away hasn't been mentioned before, so general annoyance there. Like the previous one I'll remove this if I see a mention in earlier episodes.
10) Rushed ending as usual. Lilly bulls$$$s her way to victory, because she's the newbie.
11) Lilly gets her time to shine after being introduced. Emma though gets very little, proving my theory/memory that it was only meant to be Lilly when the series was young and Emma was a last minute entry to the cast like James & Jessie.
12) The Damien being alive again because it was time travel and other bollocks is quickly explained like "oh yeah, he's alive again lol". I'm telling you the official World Domination ruined its own story by changing the setting and the villain's motives, and that's why none of the stuff that should've been there, Lilly's intro and Damien's not death DO NOT MAKE SENSE
Positives:
1) I do like my version of the camera show, excluding the fat man theatrics. I thought it was mildly funny.
2) As mentioned it's not the Warp 10 evolves the prehensile plant into Victreebell joke that I have an issue with.
3) An episode after her introduction, Lilly does her bit to prove she's valuable to the crew. Yeah her solution is rushed so the story could be finished. It's not as bad as Morgan & Tani allowed on a dangerous awaymission after their intro, that takes the cake.
4) It's only fair I give credit where it's due, Tom once more teases Jessie about her crush on James, not about their names.
5) The deflector and torpedo overused jokes, more of this kind of humour and less fourth wall "LOOK AT THESE POKÉMON" humour. Thanks future me.
6) I quite like the last scene, I got a brief smile out of it.
Marill's Rating: 3/10 (would've been 4 if it were not for negative point 1)
Exclaimed Count: 2 (155)
Muttered Count: 37 (763)
Motto Count: 2 (17) - With this episode title, I expected more but still not surprised by the 2.
Sexist Crap Count: 0 (32)
Jessie's Sin Points: 0 (25)
Morgan the Sue Count: 0 (7)
Seven Dies Count: 0 (5)
James Kill Count: 1 (2)