Marill Re-Reads "F9: Control Failure"
"It's a probe... from Seventh Voyager," Harry replied.
OMG I NEVER WOULD'VE GUESSCHUMPS
"Helm, take us away from here," Chakotay ordered. The girl at the helm turned around to look at Chakotay.
"Aye, aye, sir!" Naomi exclaimed and she turned back around. Harry squealed when he saw her and he ran out. Kathryn groaned.
Oh, the first time Naomi's been at the helm, right? Interesting
"There's no sign of Seventh Voyager in the area," Tuvok said. Opps started making beepy noises.
THIS S$$$ IS SO TENSE
oh wait sorry, WHAT A TWIST
"Er, I'll say that differently. If I'm right, five Sixes... that was a mouthful, ships are heading our way. They're charging weapons," Triah said.
lol, what a mouthful. Like Damien's "no, the Rabbiens" scream in Fury, this wasn't there before because they weren't always the Sixes.
"Damn, I really like saying Red Alert. Stand down," Kathryn ordered.
"Er, yes Captain," Tuvok said and he followed orders.
"Great, Red Alert. I love saying that," Kathryn said.
um
and here I thought your favourite line was COFFEE BLACK
"Hey cool, I found those stasis units," Morgan said.
"Is that good?" James asked.
"Yeah of course, it makes the episode more interesting in the end," Morgan replied.
THAT'S A LIE, A STINKING LIE COS I KNOW WHAT THE ENDING IS AND IT IS RELATED TO THE STASIS UNITS, AND IT'S STILL A LIE
"Whatever, I have a feeling that something bad's going to happen to me," James said.
"Yeah, maybe a girl that's just like Tani will come out of stasis," Morgan said. She and James shuddered at the thought of it.
STOP TREATING THIS AS A JOKE
PLEASE
And yes James, you should be able to sense this s$$$ by now. Not because of your recent reveal, but because bad things happening to you is expected, like a sun rise or Marill writing a ReRead instead of a Reboot.
"I hope not, it's bad enough with just Tani," James said.
"You think you've got it bad. I was reading her mind earlier and I had to go to Sickbay to cure my nausea," Morgan said.
You know Morgan, you were the only one, besides James obviously, that I wasn't mad at. Well done, you've ruined that cos YES HE DOES HAVE IT BADDER THAN YOU. YOU WEREN'T ASSAULTED
Seventh Voyager saves the day and shoots at the F9, cutting into the Tani is a weirdo conversation
In: "Seventh Voyager suddenly appeared out of nowhere and they began attacking us. Luckily we can easily fight them off."
"Lucky for you, don't you mean. This ship is as unstable as Annika," Morgan said.
hurrrrrrrrrrrrrrrrrrrrrrrrrrrrrrrrrrrrrrrrrrrrrrrrrrrrrrrrrr
In: "Don't worry, we'll beam you and the stasis units out."
"What about the coaxial drive?" James asked.
If I were you, I'd keep hush about it, evade the transport, fly the F9 away, "kidnap" Duncan and fly off into the sunset while flipping the bird to the FV crew. You're better than this.
In: "We can't beam you up, Seventh Voyager has blocked the signal, they've transported twenty crewmembers to the F9."
So, the entire cast?
"Er, that's not the only thing we've lost," James said, Morgan turned to look where he was looking. More than six Seventh Voyager crewmembers, one being Damien, had entered the room, and were pointing weapons at them.
How did you not hear them? How... oh I give up
It's okay, the scene ends before they're taken. James will walk out in the next scene leaving behind 6+ corpses while brushing his hands, with Morgan looking on jealously cos she can't do her Sue stuff when no one's watching.
"No, we a strange signal is blocking the transporter signal. Now this is strange, it's only blocking the awayteam. We can still beam the stasis units aboard," Craig said.
I've stared at this for five minutes and I can't make sense of it. Anyone wanna take a stab at it?
"That's better," Emma said and she revved up her chain-saw.
Eight Seventh Voyager crewmembers were at the end of the corridor.
"I wouldn't try that if I were you, these phasers are on kill," one crewmember said.
"This is not fair, what's the point of having a chain-saw if you can't use it!" Emma moaned.
You got me. Maybe, just maybe this mission would've gone more smoothly if the awayteams brought phasers. Actually, come to think of it, did Morgan or James have any weapons full stop? James' superpower doesn't count.
In: "I have them, beam us aboard, and put a tractor beam on the F9."
"Sir, that isn't as easy as it looks. The Z5 has done a lot of damage to the ship," Phoebe said.
In: "Just beam me aboard, is that too much to ask?"
"You heard him, Harry," Phoebe said.
Uh, so does that mean they only beamed Damien back, leaving the other 19 crew behind on the F9, as well as the awayteam? Or have they simply given up on the tractoring F9 idea.
"What are you doing?" Tuvok asked.
"Watch and learn," Damien replied.
Seventh Voyager's shields changed colour. The Z5 fired torpedo's at them, as soon as they hit the shields they bounced back towards the Z5.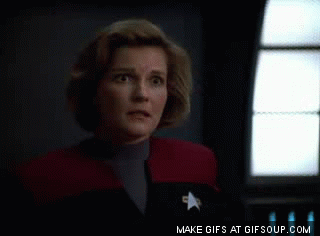 Stop pressing my I'M DONE buttons episode. Stop.
If Damien could always do this by the "flip of a switch", why weren't Seventh's shields always reflecty? HUH!?!?!?! HUH??????????????????
"Lock a tractor beam on the F9, and lets get out of here," Lilly said.
"Yes sir," Craig & Tom said in unison.
The Z5 locked it's tractor beam onto the F9 and both ships headed out of the nebula.
Oh well. That bulls£££ery was for nothing. I'm still not sure if they only beamed Damien back or not though.
In: "Don't think you've won, we have a nice little surprise for you"
"Lilly, they've fired a beam at the tractor beam," Jessie said.
Let me guess
"I don't know. This ain't good, the tractor beam has been disengaged," Jessie said.
OHMYGOD I'M SO SHOCKED
"I don't believe it, they've put a tractor beam on the F9," Craig said.
"How is that possible, we damaged their tractor emitters," Lilly asked.
I'm getting the feeling that Damien and Seventh have assimilated Sue powers, so they must have at least captured Morgan.
The baffling part is why isn't Lilly matching their Sue level?
"Tuvok, Kim, you know what to do," Damien said. Tuvok & Harry nodded.
QUICK, get out the bulls£££ cannon. Fire it through the viewscreen at them!
A shuttle flew out of the bay and it flew towards the Z5. Seventh Voyager fired a few torpedo's and they jumped into warp, taking the F9 with it. The torpedos hit the shuttle and it exploded. A shockwave hit the Z5 and it stopped dead in it's tracks.
Okay, that's not really a bulls£££ idea. However, it's still really jarring cos so far Seventh Voyager have been utterly incompetant. So has Damien for that matter.
I'm gonna assume that this is actually Damien now, not his um, past self. He's, for now, not a joke character and is now more of a threat. Something which Damien can actually pull off sometimes despite how much the series takes the piss, whereas the Season One persona was never supposed to be like that.
"They had a bomb on the shuttle, near the warp core. It detonated causing a warp core breach," Craig replied.
"Very clever, how could Seventh Voyager think up something like that," Lilly said.
I think triggering a warp core breach was over kill enough, sheesh
and good question Lilly *pats on head*
"We have severe damage on all decks, life support is down on decks 4 to 7, and the micro decks have been flooded with radiation from the nebula," Jessie said.
ohmy, the micro decks *nostalgia overload*, an extremely flawed idea, open for exploitation and a recipe for disaster. There's not much to say really. The Lillyia's were small, micro decks aren't really micro but a nickname for shrunk sized decks so the ship could have more room and crew. The F9 of course was the prototype for this technology, and not the coaxial drive, gotta make it appealing to Voyager after all.
In: "We were lucky, we nearly had a core breach. We won't have warp drive for another five hours."
The damage to the Lillyia has been extreme. It'll be fixed tomorrow.
Wait, is it the Lillyia yet? *scrolls up* Nope. Oops sorry
"But those creeps have taken James and the others," Jessie said.
oh so you've remembered you give a s$$$ about James. good to know
"What about Voyager, can't we contact them? We can't just sit here doing nothing!" Jessie snapped.
"Geez, Jessie calm down, yelling's not going to bring back your boyfriend," Tom said. Suddenly he was knocked out after a brick hit him in the back of his head.
Death by Lego, what an epidemic
"What do you expect, you people have been failing because I haven't been here," Damien said.
I suppose that's technically true...cough
"Keep the black haired girl here for interrogation. I have no idea who that other guy is, so you can keep him here for interrogation too. Take James and that girl with the brown hair to Sickbay. Your Doctor keeps some good acids and viruses in there, they'll be good for torture equipment," Damien replied.
Well, it is an evil Sickbay so of course he has actual viruses and acid. So why is it still called Sickbay? And why have I suddenly rememebered Seventh James and Jessie betrayed them and are on Fifth right now? :/
Security officers had tied Emma and James to separate biobeds. Damien was sorting out some equipment not to far away. When he finished he nodded his head to the security officers. They left the room.
Sheesh James is losing his edge
Though he is more on screen now, hmm
"God, this guy has bad breath," Emma muttered. Damien injected her with the hypospray.
"This will take some time to take affect, but once it does it'll cause some mild pain in your stomach. I can do a lot worse than this, so if you insult me again I will use all of the equipment at my disposal," Damien said.
Damn, this new Damien is dark!
"Who the hell are you anyway?" James asked.
A wtf reminder that Damien possessed some random person after his death. I'd forgotten no one on Voyager knows this yet.
"I'll give you a clue, I want to torture you two because you both killed me in two episodes," Damien replied.
James: Yeah, you're going to have to be far more specific than that.
"Tell me, do you have your Victreebell with you?" Damien asked.
"No, I left it on Voyager," James replied.
THERE IS A GOD. HE STILL SUCKS THOUGH
"Damn, I'll have to get it later, for now I'll just have to make do with it's master," Damien said. He walked over to the equipment tray and he picked up another hypospray. He walked back over to James. He injected the hypospray into his arm. "This is my favourite virus, just wait until it reaches the brain, that's when the fun begins," Damien said.
James: Oh, you're Pearla aren't you? Ah my first shown kill, good times!
Damien: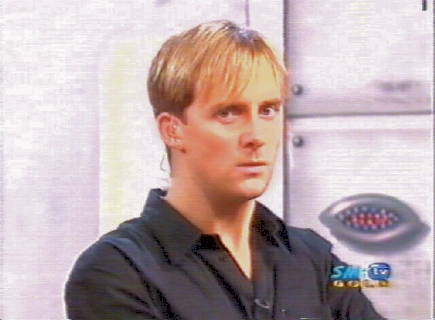 "I don't know the technical stuff, all I know is that it causes a lot of pain, after a day it can cause severe brain damage, that's when the person infected dies a horrible painful death," Damien said and he injected Emma with the same virus.
DAYUM
This is definitely thee Damien, well kinda. It's so damn obvious I'm trying to steer him away from the previous version, in my usual extreme OTT way I do everything. Fortunately like Jessie, Damien calms down someday.
"Oh I can't wait for the virus to take affect," Damien said. He headed back over to the equipment tray and he picked up another hypospray. He injected it into Emma, she screamed in pain. "Hehe, that one is another favourite, did you like it?" Damien asked.
Ok we're already stuck trying to think of viruses, I see
"B****rd," James muttered. Damien walked over to him.
"Do you have something to say? If so say it to the hypospray," Damien said.
Ohnoes, the brain damage one has killed James' snarcky backtalking skills. We're done for
It's still enough to offend Damien though, so there's a chance he didn't want to waste any zingers
In: "Paris to Johnstone. We have revived the entire F9 crew, one wants to speak with you privately."
"I wonder who," Lilly muttered sarcastically.
BUT NEVER MIND THAT, F9 CONTROL FAILURE'S MAIN PLOT IS CALLING
"Lilly, why are you still angry with me? What happened is literally ancient history," the guy asked.
"Scot, I said you can go," Lilly said.
If you, like me, have tried to erase Dimension Jump from your mind, you won't remember Lilly's converation with James the Third about this Scot she was mad at. Here he is. Known in Kidz Trek as Scot Shepard, first officer of the Lillyia Fleet, and in pure J/C fashion, has a thing for Lilly. Omg spoilers.
There's not much really to say about him, honestly.
"Nothing, you embarrassed me in front of everyone, I can't accept any apologies," Lilly replied.
"Lil, please, I really am sorry," Scot said.
and we still haven't a clue why she is mad with him, and since nobody gives a s£££ about Lilly or this guy we just met, this scene was utterly pointless
Tom turned to look their way.
"So are you Lilly's boyfriend?" he asked.
"No! We were friends," Scot replied.
Tom: SCORE NEW PEOPLE I CAN SHIP AND FORCE TO MAKE KISS, GET THE BOOZE
"I wouldn't, if it's embarrassing he'll probably laugh at you," Jessie said.
LISTEN TO JESSIE, SHE'S A SEASONED VETERAN IN THIS SUBJECT
"I would not, if it was you then I would laugh," Tom said. Jessie found another brick and she threw it at him, as usual he fell unconscious.
How is Tom not dead yet? Told you, Lego
Oh and fu Tom
Flashback: June 2100:
"Er, I thought all this happened 400 years ago, not nearly 300," Jessie said.
HUSH JESSIE, STOP TRYING TO MAKE SENSE OF THINGS IN A FV EPISODE
"Look, your dimension is a century behind ours. Humans were in space while the humans in your dimension were in hippy outfits," Johnstone said.
No I don't know why I tried to complicate things either
"Er, why did you change the name?" Lilly asked the admiral on the viewscreen.
"Lilly, you can't name a ship after yourself," the admiral replied.
lol whut
1) Lilly had to answer to an Admiral? Since when? Even if there were Admirals amongst the Ligers, he still wouldn't have the authority to rename Lilly's ship. Why, cos spoilers I definitely already had decided on, years in advance.
2) You're giving a canonical and sorta reasonable reason for the Lillyia being the Dellia, which would in theory allow it to be renamed back at any time without a fourth wall joke? What is this, this isn't FV.
"I liked it too," Scot said.
"Geez, that must mean you like her name," a girl at the helm muttered.
"I do, it's pretty," Scot said. The girl pretended to be sick.
What, this was Kidz Trek. What are you expecting? If they were more mature than the FV lot though, it'd be hilarious
"Stop that, you're embarrassing me in front of my crew," Lilly said.
Okay, so far I'm siding with Lilly on this one. Even Chakotay wouldn't be fluttering his eyelashes this much in public.
"Sorry, Lil. Er, can we talk in private for a minute?" Scot asked.
Directly after that pretty comment, nope
"Nah, I hate that stuffy office," Lilly replied ignoring the girl's comment.
"But, I'd prefer in private," Scot said.
Eew, getting nice guy vibes
"It's rather personal," Scot replied.
RUN LILLY RUN
"Scot, nothing you'd say would embarrass me," Lilly said.
"But Lil, you got embarrassed when he said your name was pretty," Carly pointed out.
Thanks Carly!
"Ok, fine, but if you get embarrassed, don't blame me," Scot said.
SWOON
What? Too soon?
"Erm, here goes. Nobody laugh," Scot said,
Um, wait... you're actually doing this on the bridge because Lilly didn't want to go to the office with you, and that I don't blame her for. ohmy
"Erm, Lil, I think that, erm..." Scot muttered.
"Spill it out man!" Carly yelled. Scot and Lilly glared at her so she actually decided to shut up.
THIS ISN'T AWKWARD AT ALL
"The only way to say it is to say it, I think I have a crush on you," Scot said quietly.
Jesus, you can tell this truly was a ship of kids cos WTFFFFFFFFFFFFFFF
Imagine Chakotay doing this. You can't, can you?
This is Lilly's ship, he wanted to tell her this in private and she shot that down so he thought he'd tell her anyway in front of her crew. What was the hurry? What an asshole.
"You what?" Lilly grumbled.
"Well I did ask to speak to you in private," Scot muttered.
Yep, Scot is one of those guys. You know the ones I mean. go f$$$ yourself Scot
So yeah, I'm on Lilly's side with this one. She's got plenty of reasons to be upset with this prick.
"Is this going anywhere?" Jessie asked.
Out of flashback:
"What happened afterwards?" Jessie asked.
Uh Jess, James was the one with multiple personalities. Then again, you two are twins when it suits so... carry on!
"Well we both got called to Engineering. In the turbolift, I, er, kissed her, I don't know why," Scot said.
UH............................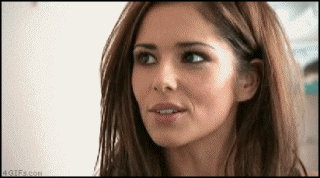 WHAT?
Ohno, Jessie's going to be sympathetic and relate to him just because she heard turbolift and kissed, isn't she?
That's not wholly rhetorical. I know she and maybe James talk to him about this later, but I dunno if this is what sparks it
And I bet all of my belongings that not one person relates Scot's story to what Tani did to James, which would make that incident have some meaning to the plot. Cos hey, that story of his reminds me more of that than Jessie and James' consensual makeout session in the turbolift. And I really doubt from what I remember of Lilly that she was too keen on smooching him. Lilly/Scot was meant to be one sided for most of the series, and no I'm not too keen on them now, this has not helped. If I was writing Kidz Trek today it would always be one sided.
LET'S FIND OUT COS THIS EPISODE IS, LIKE ALL OTHERS, PREFERING TO FOCUS ON THE SOAP OPERA STUFF AND NOT THE ACTUAL PLOT
"Everytime I hear that I feel sick, my sister for goodness sake," Johnstone moaned.
YOU FAIL AT BEING A BIG BRO AND A JAMES. HANG YOUR HEAD IN SHAME
"Definitely, I know what it's like," Jessie said.
Yeah I should stop making such massive bets on sure fire things. I get nothing for 1/1 odds
"I've had fall outs with my best friend a couple of times," Jessie replied.
I'm officially done with this damn storyline. Did I not see it? Obviously not.
Jessie: Hey James, I know we're in the middle of work (lolwhat's that?) but can we talk in private?

James: Not just yet, I was in the middle of an off screen Tom beating and he's getting away

Jessie: Oh fine, I'll just tell you in front of everyone on the Bridge. I think you're hot, I'm so crushing on you

James: WTF?

Jessie: Well I did ask you to talk in private cos this was super urgent, and had to tell you now

James: um, I'm gonna go do more off screen violence. *hurries off*

Jessie: *follows. As soon as the door shuts, she jumps him*

James: WHY DOES THIS KEEP HAPPENING TO ME

Marill: LOL
A few minor adjustments
Tani: Hey James, I know we're in the middle of work (lolwhat's that?) but can we talk in private?

James: Not just yet, I was in the middle of an off screen Tom beating and he's getting away

Tani: Oh fine, I'll just tell you in front of everyone on the Bridge. I think you're hot, I'm so crushing on you

James: WTF?

Tani: Well I did ask you to talk in private cos this was super urgent, and had to tell you now

James: um, I'm gonna go do more off screen violence. *hurries off*

Tani: *follows. As soon as the door shuts, she jumps him*

James: WHY DOES THIS KEEP HAPPENING TO ME

Marill: LOL
An imaginary poll. Which version seems more likely to happen? It's not necessary to actually answer me, cos I know. I know.
"Ohno, another idiot, I'm surrounded by idiots," Johnstone moaned. Jessie punched him in the face and he fell unconscious.
Torn. This is Jessie, finally, and Three of James Pain In The Ass adjunct of Unimatrix James is punchable. However she's hitting him because he rightly called her an idiot for relating to Scot's story. GAH
finegrumble
Jessie's Sin Points: -1
"Why would this Seventh Voyager want an old ship?" Scot asked.
"They probably wanted the coaxial drive," Jessie replied
DUH
Damien had walked back into the office.
What office, and back into?
"Er, do you think we're going to get out of this one?" Emma asked. The rope that had tied James' right arm down finally snapped.
Aaah
Okay, I was kinda complaining that James would find being tied up a minor inconvenience, hence my "he's losing his edge, on and off screen" comment earlier. Then I had a feeling he could at any time, and only does this when no one's around. Fine fair enough, NOPE. They were left alone with only Damien, so why wait until he and Emma were drugged various times?
I guess they were tied up by the security personell, with likely weapons trained on them. It didn't say what they were tied up with, not in that scene anyway. Then the drugs would've taken their toll on him. Hence the "finally snapped".
And yes I realise I'm likely making excuses for him and/or the story, but after this episode has s$$$ on him, I think James deserves the little leeway. AT LEAST HE'S DONE SOMETHING, UNLIKE EVERYONE ELSE
"Does that answer your question?" James replied.
"God it's handy having a slayer around," Emma muttered.
Gosh, James loves his simple "oh yeah?" style comments, doesn't he
James quickly untied himself and Emma. Emma picked up as much of the hyposprays as she could.
"Hehe, this'll be good payback," Emma giggled.
I... I guess?
"So, you think you can escape from me?" Damien's voice said. Emma and James turned around and they saw Damien holding a phaser. "Yes, it's on kill," Damien said
OHNOES, HOW WILL OUR HEROES GET OUT OF THIS ONE
Suddenly the ship shook violently and Damien was thrown off balance.
ohnm
"Show time," Emma giggled. She randomly picked a hypospray from the ones she had. Damien got back onto his feet, he bent down to pick up the phaser but somebody stood on his hand.
SOMEBODY. Well gee. Emma was picking hyposprays up, Damien's trying to retrieve his phaser. Just who is this mysterious character who's standing on his hand. LET ME THINK
"Don't try it," James said.
James Badasses Off Screen For Our Sins: 1
It counts, don't deny. What was the point of hiding him doing that with the "somebody" description? You'd only do that if somebody new had entered the scene, not the only person in the room that hasn't been described doing anything yet.
"You love doing that now, don't you?" Emma said.
Yeah I'm sure James loves that the majority of his heroics and/or badass moments are hidden and when they're not, disputed by the other characters cos he did it in a grey way or something went wrong, making him an easy target for blame-abuse. Oh yeah, James loves that s$$$
"I love doing this too," James muttered, and he punched Damien in the face, he fell back onto the floor.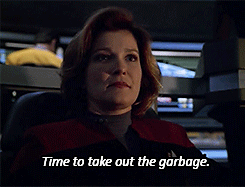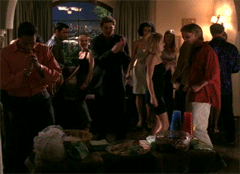 We're getting there folks. Yeah the description avoided showing that he was the one who stood on Damien's hand, but it made sure you knew he punched him. I'll take whatever victories I can get.
Emma grinned and rolled her eyes as she walked over to Damien. She injected Damien with the hypospray. He screamed in agony for a few seconds, then he fell unconscious.
Way to moment hog Emma
"That was a cool one," Emma giggled.
"I wonder what it was," James muttered.
And once more James with one single line, shows why he's too good for this damn series. Damien was already indisposed, Emma decided to inact her revenge, leaving James only wondering what she used on him. He's violent but he has a line, showing him off as probably the only complicated, human like character of the bunch. You could argue he's only curious and not fussed about Damien but...
"Meh, who cares, lets go and rescue Morgan and Clive," Emma said
Why follow his wonderings with this?
"I don't get it, how did they get away from that Sixes Fleet," Tom muttered.
Um let me think. Their most powerful fleet is already gone and they were chumps, so how didn't Fifth Voyager until now?
"Captain, they're powering up their coaxial drive," Naomi said.
"We won't be able to catch them if they use it," Triah said.
THANKS TRIAH, I DIDN'T KNOW
"Tuvok, one more hit should disable their shields. Triah, beam our people aboard when their shields go down," Kathryn ordered.
"Yes Captain," Tuvok & Triah said in unison.
Seventh Voyager:
"Shields are down!" Tuvok exclaimed.
What do you know, that was easy. I take it Seventh Tuvok is too stupid to press the button Damien did to get the bounceback shields on.
"Damn it Tom, get that coaxial drive on now!" Phoebe yelled.
"Too late, they've got their crew back," Harry said.
"Powering coaxial drive," Tom said.
I'm getting the ohnoes Sunday is almost up, eek vibe here folks. Either that or I'd been writing the plot for too long and my skin was itchy. Must.return.to.shippy.stalker.crap
"Destroy that thing," Kathryn ordered.
"Aye Captain," Tuvok replied.
Seventh Voyager just barely missed the torpedo hit, the torpedo detonated. The shockwave hit the ship as it jumped into coaxial warp. Suddenly it exploded.
Just A Little Bit More: 2
Only cos "just barely missed" hurts my already painful eyes
Voyager swerved to the right and it jumped into warp, a few seconds later the shockwave spread throughout the area, destroying everything in it's path.
RIP Seventh Voyager, you went out like the chumps you've always been. We hardly knew ye and we're all thankful for that.
Captains Log Stardate....er 54, er line...
"54262.7," Chakotay muttered.
Right, what he said.
nyeh I've seen worse
Unfortunately the coaxial drive was destroyed when Seventh Voyager was blown up so we've blown another chance to get home.
lol oh of course, I did wonder how we'd retcon the coaxial drive out of existence. I was so bored with this ep, I barely noticed Seventh do the engine switcheroo.
Another misfortune is that the war between the Ligers and the Sixes has not ended, so we're still involved in it. The Dellia Z6 & Z4 has left us permanently, but the F9 & Z5 will be still with us.
Why and why? Their again so called best fleet's been destroyed and now the Ligers have their precious Sue F9 back. The Sixes also have forgotten they have a new boss (so did I) and don't have Seventh Voyager, if they did at all, I forget. Apparently Damien is dead again. So yeah, WHY IS THERE STILL A WAR?
And why split the Dellia/Lillyia's up, that's dumb. Without Voyager those idiots would've lost the F9 too.
"Then I punched him in the face, it was so fun," James said.
Translation: I actually punched someone in the face, and the narration didn't try to pretend it was someone else or a mysterious figure. There was no "next thing he knew" or a cutaway, it said I punched someone in the same sentence I spoke in. That totally makes up for being assaulted by Tani.
Jessie: NEAT
"I bet, I've always wanted to do that," Jessie said.
"Ugh, he's showing off to Jessie again," Emma muttered quietly.
Again? When has he ever done that? I made fun of him because this was kinda weird.
"I got your dumb note, I told you, there's no chance in us being friends again," Lilly said to Scot and she stormed off again.
GOOD ON YOU LILLY. YOU SHOW THAT CREEPY NICEGUYTM
"Yeah, I don't know why," Scot said.
FU
YOU TOLD HER IN FRONT OF HER CREW THAT YOU FANCIED HER, THEN AFTER SHE WAS CLEARLY UNCOMFORTABLE OVER THE WHOLE THING, YOU KISSED HER. YOU'RE A F$$$$ING CREEP AND I HOPE JAMES OFF/ON SCREENS YOU
"That offer's still open you know," Jessie said.
"Cool, thanks," Scot said.
"What offer?" James asked.
What offer? Please be something violent, I want in on that.
"I promised him that I would talk with him about, stuff," Jessie replied.
"Stuff? Er, ok, can I join in?" James asked.
giggity
I mean, I was close wasn't I?
"By the way, Clive, did you ask Harry out for me?" Emma asked.
"Yeah, he said no thanks, he said he was busy hiding from Naomi tonight," Evil C replied.
"Oh damn," Emma groaned.
"You know, we could go to the holodeck together," Evil C said.
OH S$$$ I KNEW I HAD FORGOTTEN ONE OF MY COUNTERS
Marill's Playing With Her Dolls Again: 1
I'll have a skim later for all that I've missed.
wait, what the hell... I'm having flashbacks to Muse and the Firera/Charizard scene again.
"Yeah sure, I had nothing planned. I have this holodeck program where you can practice killing Damien and his rabbit army," Emma said.
"Oh cool," Evil C said.
NOOOOOOOOOOOOOOOOOOOOO
"Damn, killing evil people is fun," Carly muttered.
0_0
Go back to your one dimensional teehee character Carly
"Emma, what's the program's name?" James asked.
"Er, I think it's DamienBETA," Emma replied.
"Cool, I'll go tomorrow," James said.
Jessie: OMG SWOONdon't come near me after you're done *shudder*
"Mind, it's a little bloody," Emma said.
NO, BAD EMMA, JESSIE WOULD NEVER GO INTO A PROGRAM WITH RABBITS EVEN IF IT IS TO KILL THEM.
"So, er, what kind of advice can you give me?" Scot asked.
Jessie: stop being an entitled arsehole
James: *hi five?*
Jessie: Hells yeah
"Well, we've both had some break ups in the past, maybe telling you how we overcame them might help," Jessie said.
James: SERIOUSLY JESS, STOP TELLING EVERYONE ABOUT THE PREQUELS
"Good, but I doubt you two have had the same problem me and Lilly have had," Scot said.
YOU DOUBT RIGHT, ARSE. JESSIE'S JUST HAVING AN OUT OF CHARACTER EPISODE TODAY. YEAH YOU READ THAT RIGHT
"We'll talk about more recent ones, since the readers won't know what we're talking about if we talked about incidents that happened before Voyager. Anyway, a recent one has been the incident with Duncan," Jessie said.
James: SERIOUSLY AGAIN JESSIE, THAT DUNCAN THING'S SUPPOSED TO BE A SECRET. FIRST TANI, EVEN THOUGH I COULDN'T POSSIBLY KNOW ABOUT THAT, AND NOW SOME STRANGER. YOU WANNA TELL TOM NEXT
"Who?" Scot asked.
James: OH F$$$ IT, I'M GOING DOWN WITH THIS SHIP
"Our son," James replied.
"Oh my god! You guys have had it worse than me, what happened? Were you drunk?" Scot asked.
Scot: OH MY GOD, I WISH THAT HAD HAPPENED TO ME. I'M GONNA GET THE BOOZE
James & Jessie: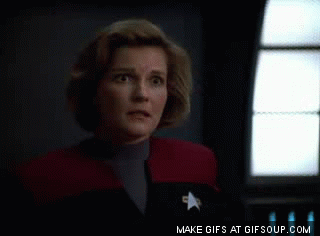 "Well we find out that I was pregnant a month afterwards, I wanted an abortion, so I didn't tell him about the pregnancy. When he found out, well lets just say he was angry," Jessie said.
OKAY, I LIED WHEN I SAID I WAS DONE. I'M CERTAINLY DONE NOW. THE END, NADA, SIGNING OFF, IT'S HOME TIME ANYWAY. I DON'T CARE IF THERE'S ANY GOOD STUFF IN THIS SCENE, I AM OUTTA HERE
~~~~~~~~~~~~~~
Counter Results:
Muttered Count: 56 (590)

Sexist Crap Count: 6 (17)

Jessie's Sin Points: Earned 13, Lost 1 (18)

Morgan the Sue Count: 0 (16)

Annika Dies Count: 0 (8) I thought she wasn't in it, but turns out after a search for her name she was in the actual ending. Still no deaths though.

James Dies Count: 0 (3)

James Kill Count: 0 (2)

James Badasses Off Screen For Our Sins: 1 (14)

Marill's Playing With Her Dolls Again: 3 (22) - 2 more added to the original tally because the Tani incident was trying to hint at James/Jessie, also you have Lilly/Scot. Both of them are added to the ranks with the strange Emma asking out Harry, then Evil C asking on a rabbit slaughter "date"?

Just A Little Bit More: 2 (12)
~~~~~~~~~~~~~
Score:
Negatives:
1) That final scene actually did legitimately make me give up on reading the rest of the episode. Jessie would not, I repeat, would not share absolutely every detail of the Duncan drama with ANYONE, let alone some guy she just met. It's even more baffling that James went along with it as if this was totally normal. Just WTF. It's even worse knowing that she's doing it to help out some guy I assume she identifies with, just cos she also had a tryst in the turbolift. Even then, at least James seemed perfectly a-ok with it. I really doubt Lilly was. And she shouldn't identify with him, IT'S NOT THE SAME THING. Scot was totally entitled in every bit of that flashback, and in the present despite his apologies kept saying things like "I dunno why she's mad at me." You and James are not Lilly and Scot, not even close. STOPIT
2) I have multiple issues with the overall storyline, nitpicks if you like. I'll decide after I ramble through them how many points it deserves.
a) Damien's plan to capture the F9 is overly convoluted, I assume to make it look clever to the reader but it only left me reading it multiple times to make sure I got it.

b) It works.

c) I still can't remember what it was. All I can remember is probes and leaving a nebula unguarded, which I still dunno if it was part of the plan.

d) Something about the nebula screwing up shields and something, yet Damien manages to rejigger Seventh's shields to throw the Dellia's weapons back in their faces.

e) Why did the Sixes leave their prize in a funky nebula? Then guard it for centuries? For that matter, are they the same ships with a generational crew, or do they do a few year long shifts with other ships?

f) I honestly can't remember if the Sixes and Seventh Voyager are on the same side or not. I was sure they weren't since Damien declared war on them and Voyager during his Be Prepared song in Angry Marill Ruins Dimension Jump, swearing to usurp the new boss. And yet the Sixes are there to distract Voyager while Seventh take the F9 from the Z5. Really, I have no clue on how any of this crap works. That is utterly crazy considering THIS IS MY FANFIC

g) The Ligers never had a war with Humans. It makes no sense. Even if they did, wtf was up with the Ligers evacuating Human refugees? And why would they use their flag/test ship?

h) The 400 years, oh it's actually 300 because the Liger dimension is 100 years ahead of the Fifth one. It's pointless, makes no sense, and they say it's 400 years for this and Dimension Jump, then either Lilly or more likely Three of James cos that's his thing, goes "oh btw it's 300" close to the end. Shudder.
Trying to decide how many points this earns. A, B and C are linked together so 1, all the rest are separate issues. Total points for this: 6
3) Apart from the extreme drug torture scene, there's no real hint to Damien's transformation into the Damien of today, even though it should've happened sometime in this episode. Bit disappointed to be honest. It just seems like I changed his name and made him a bit more competant and evil. While sure Present Day Damien is more competant and actually is a bad guy considering he enjoys others suffering and whatnot (while it could be argued the original Season One "Damien" wasn't actually bad, just liked to think he was), his personality and quirks are the biggest changes, as well as his back story (I'll give that one a pass though). I saw no sign of those in this episode. No yoghurt obsession, his superiority complex was either non existant or so lacklustre I forgot about it, no snappy comebacks and insults. The last one was really noticeable with me cos of his scenes with James. Both should be "oh snap" ing each other, and all I got was "you're a bas$$$", "what did you call me?" and a repeat of said insult with an :P feel to it. So yeah.
I shouldn't be too harsh. It was only one day and I probably hadn't figured him out yet. He was a last minute change after all. Yeah I'm gonna exclude this, it's not fair and it did look like I tried after all.
4) Advert breaks. Bad and would have dated the episode regardless of when it was written.
5) The main plot bored the hell out of me. The subplot, which more or less took over as per usual, while so frustrating and wrong, did capture my interest. Probably because it was so annoying mind you, while the main plot would've been fine if the plans on the good and bad guys side was simpler.
6) This is an issue with the entire Liger/Sixes storyline but the power levels for both the Dellia fleet, Seventh Voyager and the Sixes are nowhere near consistent, and at best of times make Voyager's involvement pretty sketchy. For one the Ligers and the Dellia. They're meant to be far more advanced than Humans, and yet Voyager must ally with them to fight off the Sixes. While dumb in concept, Voyager is needed because the Dellia's get their asses handed to them, BY SEVENTH VOYAGER. Yes yes Damien made adjustments, bulls$$$ adjustments. Again, both Voyagers should be less advanced than the Ligers and the Sixes. Well in Reboot they should be, at the very least the pre-Sixes were mostly equal to the Ligers.
Bah, I'm having trouble keeping up with this crap, let's kinda show instead of blab:
Original Order of Power, pre Dimension Jump

Ligers/Dellia & "Sixes"
Voyager & F9 (ignoring coaxial drive)
Seventh Voyager

Dimension Fury's Order of Power

Ligers/Dellia
Voyager
"Sixes" cos Marill wanted revenge, duh
Seventh Voyager

F9 Control Failure's Actual Order of Power

Seventh Voyager under Damien's command
Voyager
Ligers/Dellia: Only because the Dellia does damage Seventh before Damien basically owns their asses
Seventh Voyager while Damien is busy
"Sixes": so useless the battle wasn't shown, why bother
Voyager's only useful because the alliance would be questioned. Seventh is only competant to show off that New Damien's actually got some brains, which will only make people question why he wasn't more hands on with the ship, cos he would've been successful in Season One if he did. Sixes' power depends on Marill's mood. The Dellia's, well are only dumbed and powered down probably because, again the Voyager alliance would be questioned and having both them and the Sixes as far more advanced than Voyager wouldn't end well for them. Very messy.
7) The Tani assaults James scene and the aftermath deserve 2 points. Not only does no one take it seriously and give a crap about James, Jessie's reaction to it is frightenly out of character, Tani falls into creepy posessive stalker territory, Jessie merely argues with her badly and during it doesn't actually defend him but kinda stakes her claim to him instead (I've kissed him, I have a kid with him etc...), James' out of character comments on the F9 which makes light of the attack, SLUT... etc. In the end the plot fizzled out and was forgotten about it. It served zero purpose.
It's bad enough that I thought James suffered to either promote his shipping with Jessie, show her jealousy and maybe draw comparisons with Lilly/Scot, but to have it happen for no reason at all pisses me off. Think about it. Jessie could have "identified" with Scot's story of kissing his best friend without the kissrape scene, having it draws more attention to the wrongness of Jessie doing so at all. His version had no third party, the forced kiss was him and not a rival, the Scot/Lilly pairing was one sided (again a missed opportunity there for a completely different "oh that's familiar" and could've developed Tani and Scot by giving them some alternate perspective).
8) Kinda related to point 1. Jessie shares far too much with Tani and I don't understand why. James wasn't about to jump ship, so why was she desperate enough to do this? I doubt she ever would be. This entire subject would be far too embarrasing for her. She's very open about it in Interactions, but the first person she tells is Danny. Tani is no comparison.
9) The exchange between mainly Tani and Morgan about Tani thinking about James and Jessie making Duncan, and Morgan receiving the images. It's like whhhhhhyy? Why would you be thinking of the guy you like with another woman, who you hate? And what's the sodding point? It wasn't funny.
10) Scot is an entitled Nice Guy tm and that pains me because the Kidz Trek crew are a dear part of my past, and I'm so mad I made him like this. I probably didn't see it and thought I was writing something that would make people sympathetic to both characters. Fail.
Sub-total: 15 (Point 2 added five extra points. While 3 took one away, Point 7 evened that out with an extra point of its own)
Positives:
1) I like the brief exchange where Lilly basically tells the crew that she's 300 years old, someone groans thinking Tom's gonna wise crack, but Tom is genuinely stumped. The Doctor rushes over to him as if his lack of comment is a medical emergency.
2) I love that Morgan came to James' rescue, especially so because Tani was her best friend. I didn't like how she was accused of only doing so because she was "jealous", but it was Tani doing so and she accused Jessie later of it (which was true, but hey, I've already complained about her). I also like how she tried to cheer him up in her own way and ultimately failing cos it's not something she's good at.
3) Damien's revenge on the people that killed him was a good idea which I'm glad I reattempted after the embarrassing Dimension Jump. The scenes were probably the highlight of this dreary annoying episode.
4) Despite yet another "SOMEBODY did this, surprise it was James!" moment, it's followed by him punching out Damien with no avoidy bullcrap. There's also him snapping the restraints and the already mentioned hand stamping. He's definitely there, so I'm happy with that. Once again he's the highlight and likely only in character-character in a rage inducing episode. There's also the "what did that drug do" moment afterwards that made me think he was questioning how far is too far, and I was going to separate this into 2 points but it's not conclusive. It could've easily been him just wondering what the drug did, simple as.
Sub-total: 4
Marill's Rating: 21%
Rankings So Far:
#1 Resistance: 53%
#2 Disconnected: 40%
#3 Interactions: 37%
#4 Saturday Night: 31%
#5 Games Resistance: 29%
#6 Thrown Key Part 2: 23%
#7 F9: Control Failure: 21%
#8 Dimension Jump: 14%
#9 The Love Spell: 10% WHAT WILL TOP OR RATHER BOTTOM THIS?
Ooph. Terrible sexual assault and aftermath scenes, Nice Guys and stupidly confusing attempts at plans really hurt F9: Control Failure. Still didn't do as badly as I thought, though it was tough to mark.
The next two episodes should be pretty reasonable at least. Precise Timings was for me a clever foreshadowing episode, while The Resurrection did what Disconnected didn't and made a clearly stolen story its own. Then Oasis of Abatua came along and ballsed it up, but hey, that's a long way away thankfully. Kiss of Death and The Slayers follow, and I'm really not looking forward to them. My prediction for the next five episodes cos why not, this review is already long:
Precise Timings: 50-55%
The Resurrection: 55-60%
Kiss of Death: 20-25%
The Slayers: 15% or less (yes I don't have much faith in this)
True Q: 55-60%
Baring in mind my earlier predictions were:
Dimension Jump: 10-15% (NAILED IT)
Saturday Night: 25-27% (Happy to be wrong, but only slightly wrong)
F9 Control Failure: 28-30% (Ooopsiedaisy, I just kept getting wronger it seems lawl)